After France, then Italy? Not exactly.
Emmanuel Macron's likely Presidential election victory on Sunday means investor worries about his nation's politics will move decidedly to the back burner. Their focus is almost certain to shift back onto Europe's biggest debtor.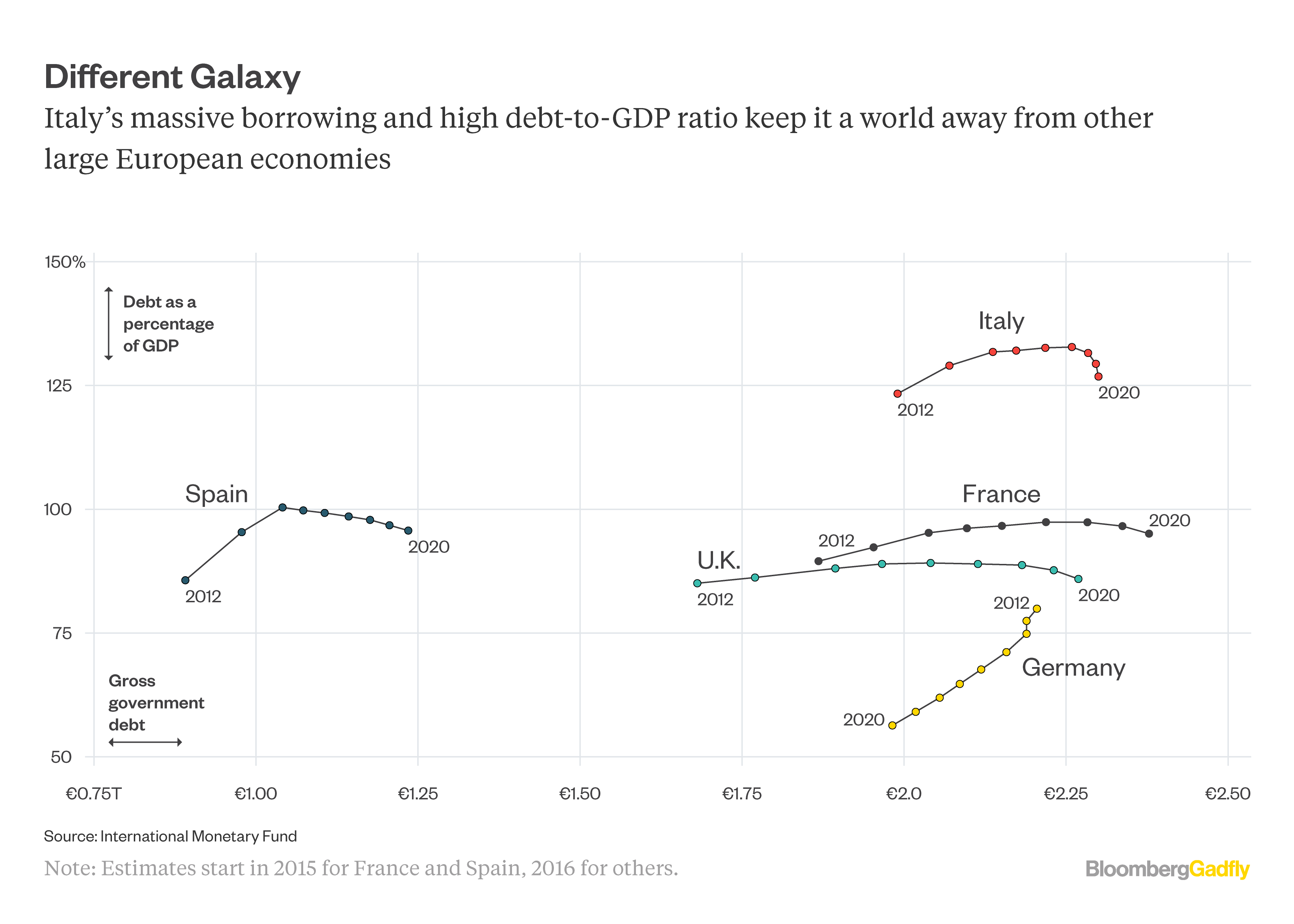 There's still some clear skepticism. Over the last quarter Italian 10-year bonds have tightened only about 10 basis points to German debt -- under-performing the rest of the European Union's periphery.
But the major risks are containable for the short-term, at least. 
Italian political turmoil looks to be on hold. While ex-Prime Minister Matteo Renzi secured the leadership of his democratic party (PD) last weekend, he is not likely to seek new elections. The PD are still behind in the polls, albeit with a narrowing gap, to Beppe Grillo's Five Star Movement. Elections don't have to be called until this time next year, so traders are banking on the current government hanging on until they have a clear advantage.
The nation's indebted banking system is a perennial source of major concern, but at least now containment plans look to be in place.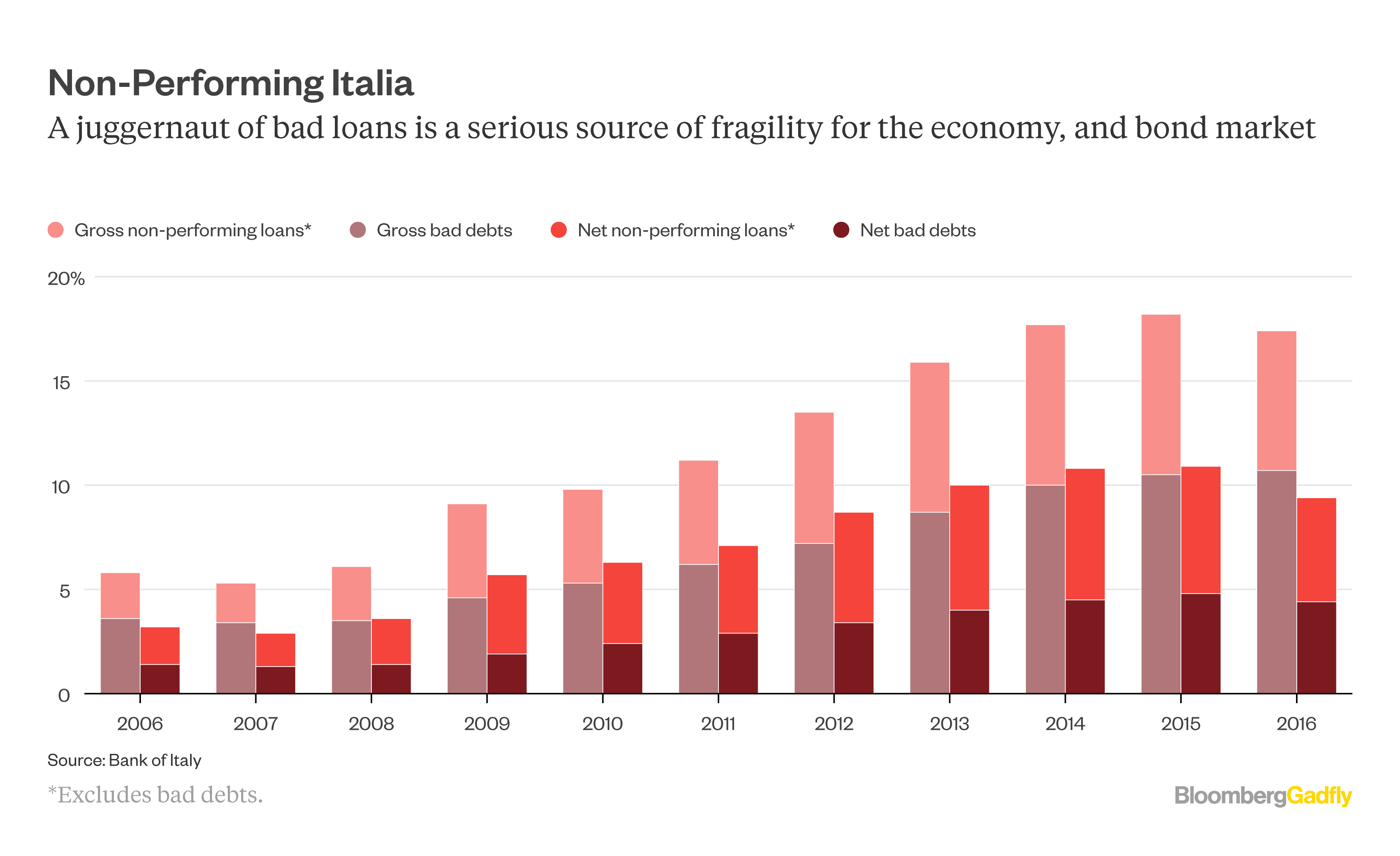 While the stricken Banca Monte dei Paschi di Siena SpA's latest quarterly results showed that ever-more state aid will be required to keep the world's oldest bank operating, officials will surely provide this. They've learnt their lessons from the euro crisis, and relaxed rules on official assistance. Under the European Central Bank's supervisory review and evaluation process it is just a question of amount, even though haggling between it and the EU Commission is holding up the process.
And the largess doesn't stop there: the national airline, Alitalia SpA, slipped into administration this week but the Italian government is propping it up with a 600 million-euro loan. That the EU is actually allowing this state intervention to happen is surely a sign that the mood music has changed for the continents' problem children. Even Greece may finally be reverting to an island of calm -- the EU'S eagerness to provide it with new loans suggests it has little appetite for trouble ahead of the German elections in September. 
If a quiet stress-free summer is truly on its way, then the yield-hungry will find it hard to resist the 180 basis points of extra return for holding Italian government debt. 
There's no getting away from Italy's many economic difficulties, which offer substantial reason for caution on its debt.
Once the holidays are over, it will be time to fly away again.
--Gadfly's Elaine He contributed graphics
This column does not necessarily reflect the opinion of Bloomberg LP and its owners.
To contact the author of this story:
Marcus Ashworth in London at mashworth4@bloomberg.net
To contact the editor responsible for this story:
Jennifer Ryan at jryan13@bloomberg.net