Half-Cooked Stake
Loeb's Activist Push at Honeywell Could Be Off Target
The industrial giant could use a breakup, but not the one this activist wants.
By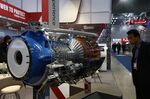 HONEYWELL INTERNATIONAL INC
+1.22
At Closing, May 18th
Congratulations on the promotion, Honeywell CEO Darius Adamczyk. Meet your activist investor, Daniel Loeb.
Loeb's Third Point LLC disclosed in a letter to shareholders late Thursday -- on the eve of Adamczyk's one-month anniversary as head of Honeywell International Inc. -- that it had taken a stake in the industrial giant and was pushing for it to spin off its aerospace unit. Shares of the $100 billion maker of jet engines, HVAC systems and chemical agents initially rose more than 5 percent in after-market trading. That's a pop for Honeywell, but it's seen bigger gains on earnings wins. It's certainly far short of the $20 billion that Third Point argues is possible.
Details were scant at the late hour, so that may be one reason for the tempered enthusiasm. The other part of it may just be that investors are a little puzzled. That's understandable, because of all the industrial companies that an activist investor could target, Honeywell wouldn't be my first choice -- a point I argued in December when Nelson Peltz was said to be sniffing around and which holds true now.
Under outgoing CEO Dave Cote, the company had a military-like focus on improving profitability that's paid off in strong margins, consistent earnings growth and top-notch returns on capital. Investors tell me all the time that Honeywell is the one stock they don't have to worry about. Indeed, in his letter, Loeb praised the company's track record under Cote and its outperformance versus the S&P 500. As far as the new CEO goes, Adamczyk has been a part of Honeywell for years and presumably also has an appreciation for the profit focus investors love, even if he has talked a lot in his short tenure about wanting to drive up revenue growth. 
The crux of Third Point's complaint is that the market is under-appreciating Honeywell's businesses, resulting in a valuation shortfall relative to multi-industrial peers such as 3M Co., Rockwell Automation Inc. and Emerson Electric Co. -- whether these are the fairest comparisons is a valid question. Either way, according to Third Point, "aerospace's presence in the portfolio is the chief cause of Honeywell's discounted valuation." I'm not so sure about that.
Honeywell said in a statement it will take the time to do a comprehensive review of Third Point's proposal. But aerospace is one of Honeywell's highest-margin divisions and the biggest contributor to its revenue. It's not like it's a glaring eyesore. Parting with it would still leave Honeywell with a mishmash of businesses that are arguably less valuable without the aerospace arm. It would be challenging to get rid of it without losing some of Honeywell's purchasing-power leverage and forcing it to duplicate some costs.
There's also the matter of Honeywell's investments in technical capabilities. Aerospace is one obvious place where it has an opportunity to make a mark for itself and there are synergies for its software capabilities in that industry across the company. Honeywell might have a harder time challenging General Electric Co. to be the industrial leader in software without an aerospace business.
Aerospace has been an issue for Honeywell in recent quarters, but that's mainly due to its outsized exposure to the struggling business-jet sector. That issue isn't unique to Honeywell. It's interesting that Loeb remarks he's concerned that the company has prioritized margin improvement over investments to drive growth. Most Honeywell observers I've talked to were worried that Adamczyk would do the opposite in his quest to boost organic growth.
There are businesses Honeywell could stand to get rid of. You could put the volatile UOP petrochemical unit in that camp, or maybe the turbocharging business. I've even suggested that merging Honeywell's home-and-building technologies division with United Technologies Corp.'s HVAC unit and running that as a separate company could make some sense.
Or you know, we could let Darius try to do his job for a while.
To contact the author of this story:
Brooke Sutherland in New York at bsutherland7@bloomberg.net
To contact the editor responsible for this story:
Beth Williams at bewilliams@bloomberg.net
Before it's here, it's on the Bloomberg Terminal.
LEARN MORE