London's Property Market
Brexit, Bubble, Homes and Trouble
Curbs on immigration would remove a big prop for the market.
By and
The future of London's property market may well hang on Brexiteers' hopes of cutting immigration being dashed.
The capital's real-estate boom has long been fueled by a supply problem: the available stock just couldn't keep up with the number of people requiring homes. That trend may reverse, according to analysts at Deutsche Bank. London may soon find itself with a demand problem.
We don't know for certain how many finance jobs the country will lose from Brexit -- estimates, for what they're worth, vary wildly -- but we can see from the data that migration to the U.K. is already showing signs of slowing.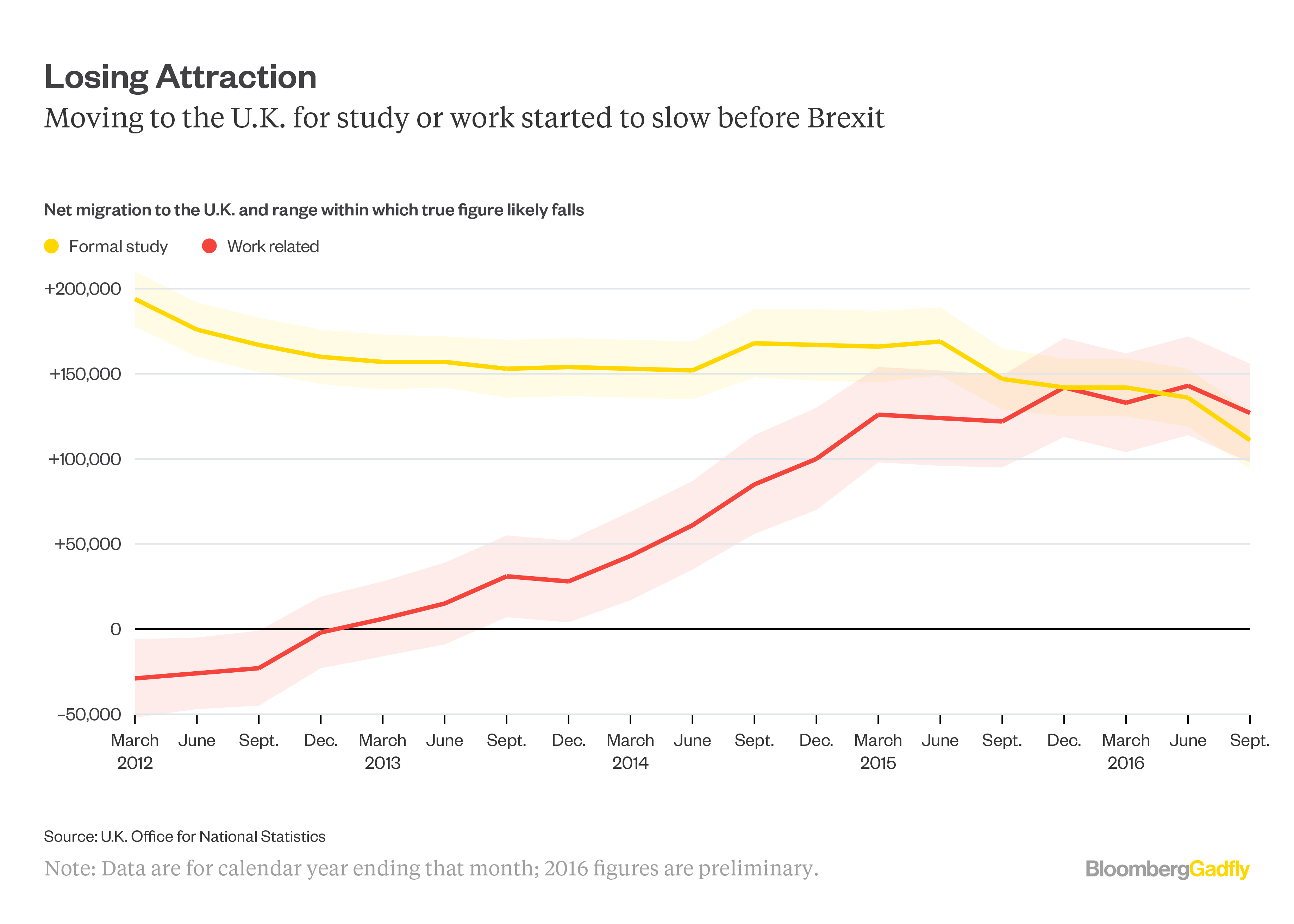 That demographic shift should ease the pressure on London house prices, which had already been seeing their slowest annual growth since 2012.
Usually the driver of house-price inflation, the London market has been cooling in recent months.
London's population growth is already slackening off. Limits on migration would worsen that slowdown, according to forecasts by the London Assembly.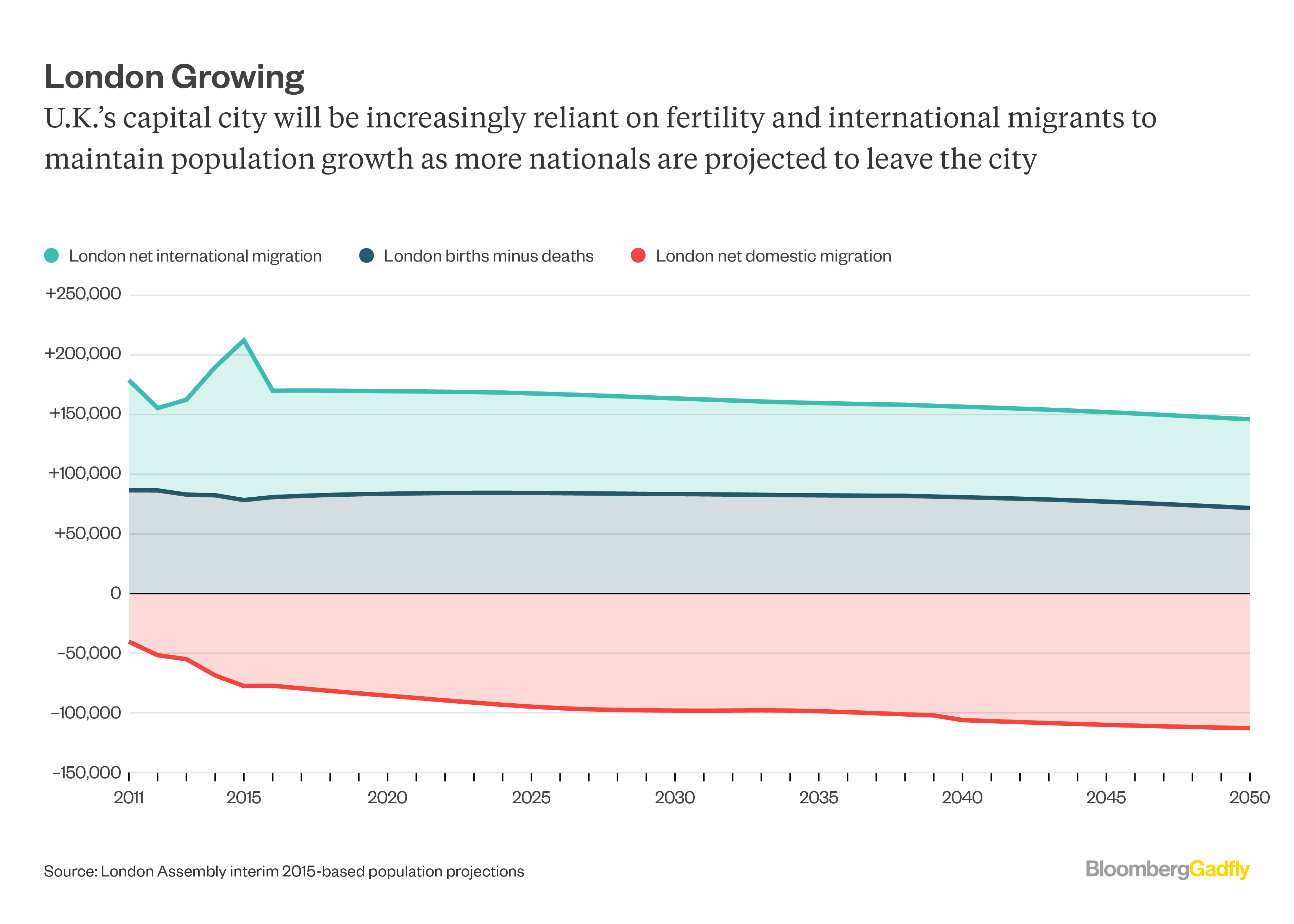 It's still unclear what shape Britain's future immigration policy will take. Under the most extreme scenario of zero net migration, the population of the U.K. in two decades' time would be about 7 million smaller than it would have been, according to the Office for National Statistics. That's equivalent to four fifths of London's current population.
Add to that a shrinking population of working-age adults in London and the picture begins to look bleak.
But all is not lost. The pound's weakness may still lure international investors. London homes are now 16 percent cheaper for dollar buyers and 11 percent for euro buyers than they were last summer. In the third quarter 2016, 44 percent of purchasers of homes in London's swankiest districts were from overseas, according to broker CBRE.
And Brexit may not crimp immigration in the way that some of its most fervent supporters hope. Government officials have already floated the idea of a regional policy where localities will be able to encourage immigration. The Mayor of London has welcomed proposals by business groups to provide a "London-only" work visa, in effect creating a recruiting and hiring sanctuary.
Business leaders have long made the case that immigration plays a crucial role in filling the shortage of available talent in the workforce. Strict migration caps won't only reduce the talent pool, they may finally prick the London property bubble.
To contact the authors of this story:
Elaine He in London at ehe36@bloomberg.net
Lionel Laurent in London at llaurent2@bloomberg.net
To contact the editor responsible for this story:
Edward Evans at eevans3@bloomberg.net
Before it's here, it's on the Bloomberg Terminal.
LEARN MORE