Resistance was futile.
Comedians and environmentalists spent decades fighting the rise of the Canyonero, the Chelsea Tractor and other variants of the sports-utility vehicle. Now, the war between traditional passenger cars and their high-rise, roided-up cousins is all but over -- and SUVs won.
In Australia, sales of SUVs overtook those of passenger vehicles last month:
It's a similar picture in the U.S., where SUVs edged above passenger cars and minivans in both December and January:
Lest you think this is a phenomenon of developed markets, even China is getting in on the act. Sales of SUVs surged 45 percent last year, and the China Passenger Car Association forecasts that, along with minivans, they'll overtake passenger cars during 2017:
Traditional holdouts have also been assimilated.
Performance-car purists reacted to Porsche AG's introduction of the Cayenne SUV in 2002 in much the same way that folk music fans responded when Bob Dylan started playing electric guitar. Now, the Volkswagen AG-controlled company is a sports-utility manufacturer in all but name.
It's tempting to present this market shift in culture-war terms, as with the brief Twitter skirmish earlier this year about whether mainstream U.S. journalists lived in too much of a liberal bubble to know anyone who drove a pickup truck. But the facts are a bit more complicated.
Numerous reasons have been offered for the unstoppable rise of the SUV. One theory is that, with their ample headroom and configurable storage space, they've swallowed the share of the family-sized car market once taken up by station wagons and minivans. Another argues that, as an ever-growing share of cars adopt the high driving position and perceived safety of the SUV, people stuck in smaller cars feel more pressure to shift. A third points to falling operating costs: U.S. gas prices have dropped by more than a third in the past three years.
There's an element of truth to all those arguments, but a bigger one underlying them has to do with how SUVs themselves have changed.
For instance, which of these cars gets the better fuel economy? The 2006 version of this: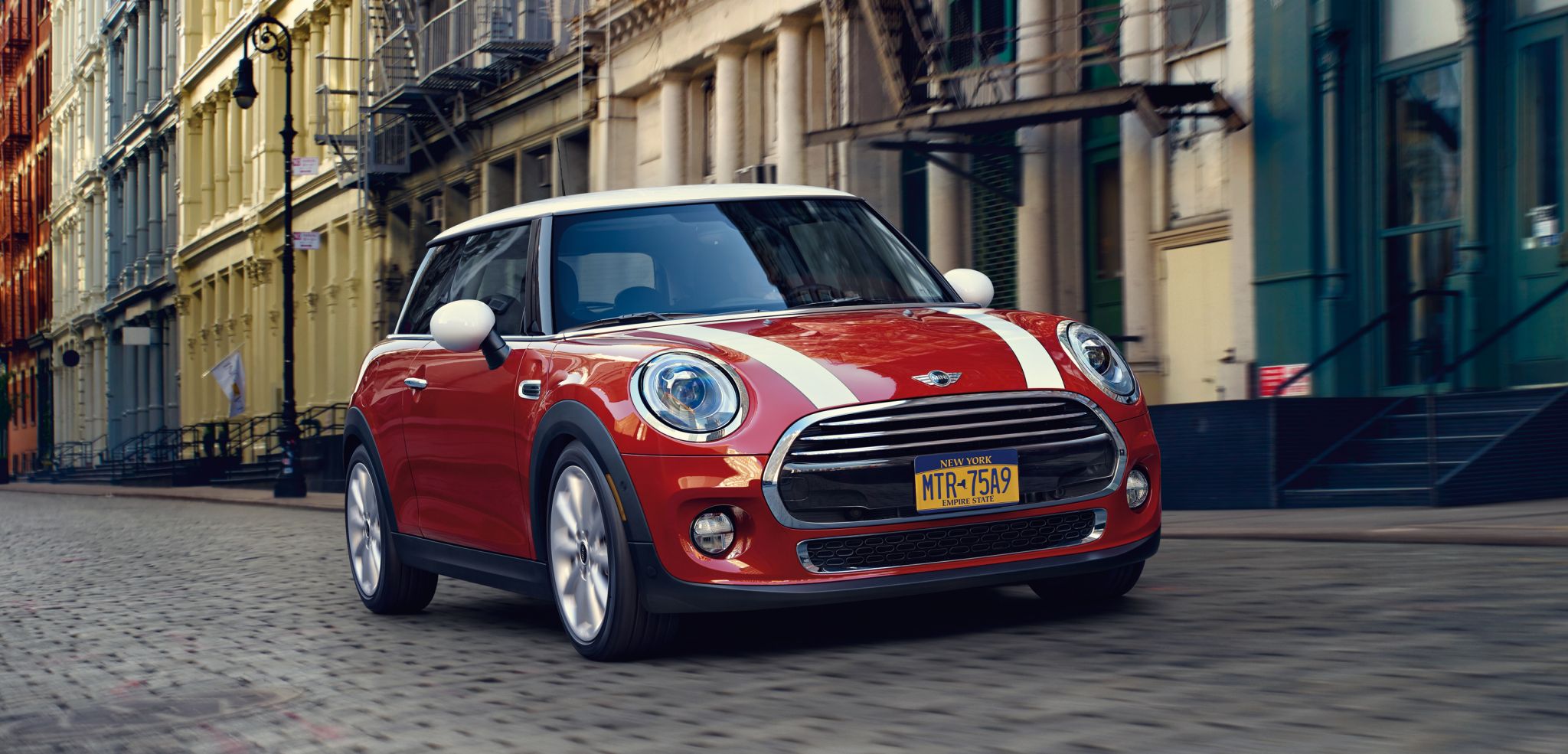 Or the 2015 version of this?

Believe it or not, it's Honda Motor Co.'s CR-V -- America's best-selling SUV for nine out of the last 10 years -- that outstrips older versions of BMW AG's Mini Cooper, going by U.S. Department of Energy fuel-efficiency ratings at least.
So the rise of the SUV isn't really a story of right wing gas-guzzlers overwhelming liberal Prius drivers.  Instead, it's a result of car manufacturers -- driven by Obama-era fuel economy rules as well as regular old automotive innovation -- reducing the running costs of their most profitable vehicles and thereby encouraging more households to buy them.
That's a reason for Detroit to take care in how it embraces President Donald Trump's proposal to unwind a further tightening of fuel economy rules, despite the fact that the industry lobbied for the change. The U.S. is an important market for SUVs, but it's no longer the biggest -- that honor goes to China.
The danger for U.S. carmakers is that they use a relaxation of domestic standards to slow the pace of innovation when they should be thinking globally. Beijing, Brussels, Tokyo and New Delhi have their own ideas about regulating automotive pollution, and North America's unusually low-density cities mean that it's more likely to be out of step than in tune with the world on that front.
At a time when the car industry is embarking on its next big push into electric vehicles, the triumph of the SUV should be seen not so much as a rebuke to fuel efficiency standards, but as a success story about the dynamism of regulated capitalism.
Thanks to the rise of green SUVs, consumers aren't spending as much money on gasoline, and are suffering less from pollution than they otherwise would. Automakers, meanwhile, have seen the creation of a new and profitable market. Adverse conditions turned out to be the best way to encourage fruitful mutations.
Necessity really is the mother of invention.
This column does not necessarily reflect the opinion of Bloomberg LP and its owners.
There's an almost theological debate to be had about how to classify minivans, vans and trucks. If you put all three in a separate category, SUV sales have been ahead of passenger car sales every month since last October. If you group trucks with SUVs, they've been ahead of passenger cars for several years.
To contact the author of this story:
David Fickling in Sydney at dfickling@bloomberg.net
To contact the editor responsible for this story:
Katrina Nicholas at knicholas2@bloomberg.net