Cordial phone calls with Xi Jinping are one thing, but you'd be brave to assume that any mellowing by U.S. President Donald Trump might extend to economic relations.
He campaigned on a platform to put "America first", not least by reworking the terms of international trade that he believes disadvantages American workers. Since taking office, he's withdrawn from the Trans-Pacific Partnership, threatened to renegotiate the North American Free Trade Agreement and is considering a border tax on imports. China, Germany, Japan and Mexico have been accused of taking advantage by keeping currencies weak.
Yet while punitive Trump measures will damage those exporting to the U.S., they wouldn't leave his own country unscathed. The complexity of global supply chains means domestic manufacturers have to buy parts from all around the world. Meanwhile, many of the biggest U.S. companies get a large proportion of revenues outside of North America, as the chart below on the S&P 500 shows. Retaliation from trading partners would hurt.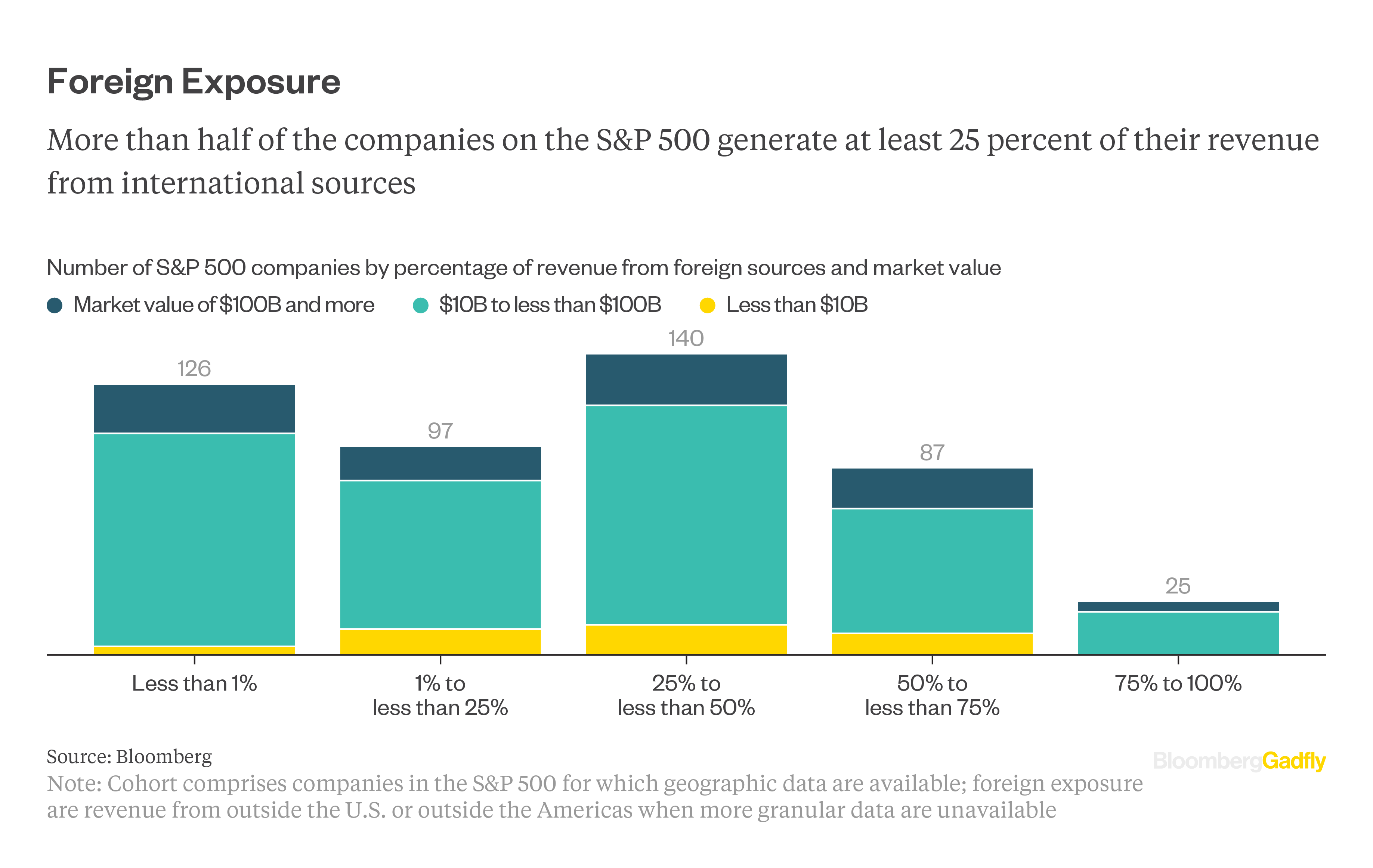 And while the tech industry's anxiety about Trump -- which worsened after his ban on visitors from seven mainly Muslim countries -- is borne out by its reliance on foreign business, other sectors are exposed too. As the chart below shows, industrials and consumer goods companies figure heavily.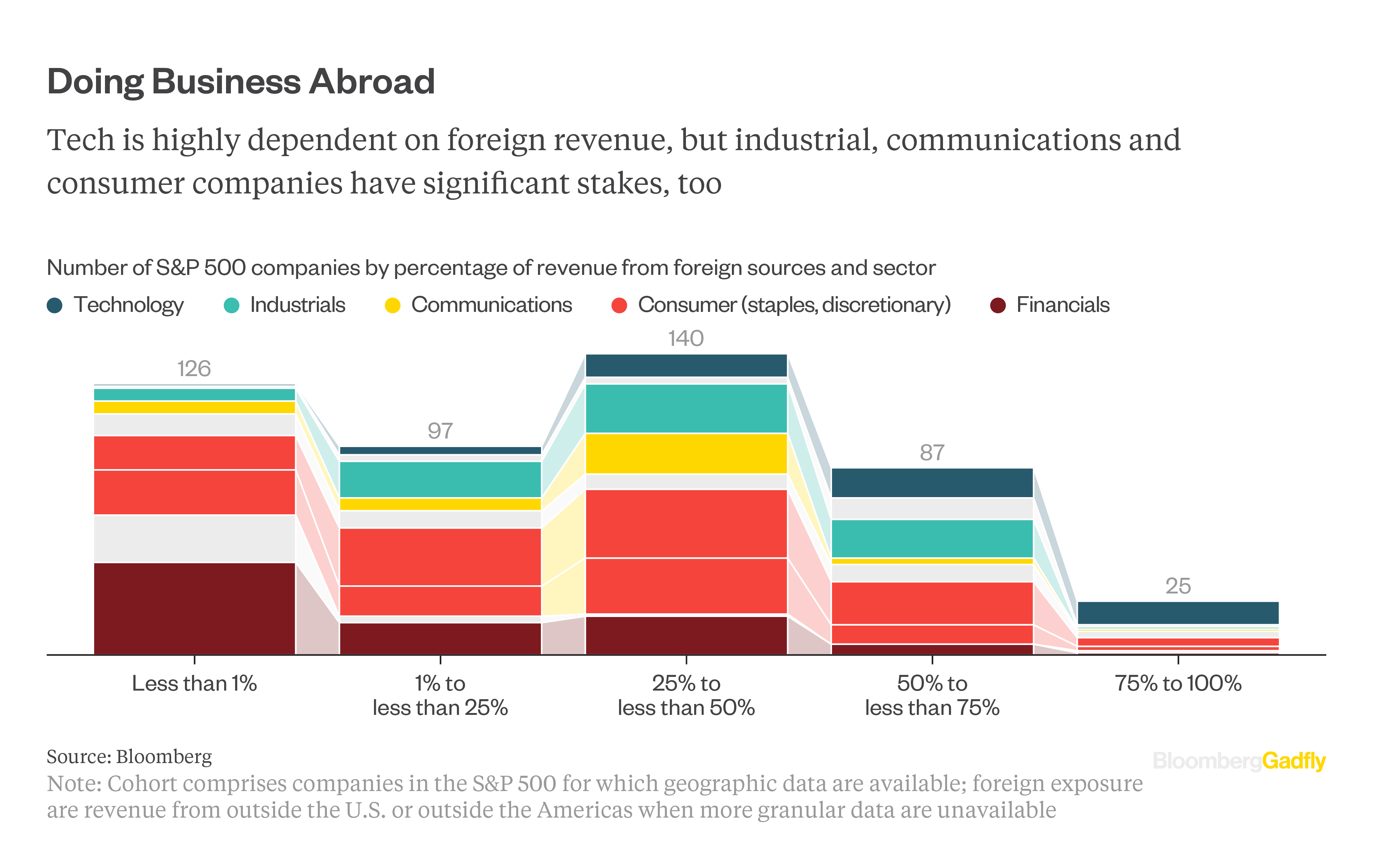 U.S. companies would obviously benefit from a move away from the "strong dollar", which seems to be the president's hope. But it isn't obvious how Trumponomics, at least as understood so far, will deliver that.
This column does not necessarily reflect the opinion of Bloomberg LP and its owners.
To contact the author of this story:
Elaine He in London at ehe36@bloomberg.net
To contact the editor responsible for this story:
James Boxell at jboxell@bloomberg.net