Shake Your Moneymaker
Those Pricey Senior Bankers Are Worth It
The likes of Evercore, Greenhill and Lazard are smart to prioritize good talent.
By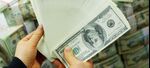 LAZARD LTD-CL A
-0.19
At Closing, April 25th
EVERCORE INC - A
+7.35
At Closing, April 25th
Forget about Super Bowl tickets. For some on Wall Street, the hottest commodity is senior investment bankers. 
That's the message from executives at Greenhill & Co. Inc., Evercore Partners Inc., and Lazard Ltd., all of which delivered quarterly earnings during the past week that beat expectations. While compensation is one of the biggest costs these firms face, the payoff in winning business (which translates to fees) can be greater. These firms are smart to prioritize that. 
Evercore's executive chairman John Weinberg -- fresh from three decades at Goldman Sachs Group Inc. -- couldn't have been clearer. On an earnings call Wednesday, he professed that "managing, retaining and recruiting talent is foremost." By all accounts, the firm is off to a good start in 2017, having already hired two new senior managing directors and promoted four internally, taking its overall tally of executives with that title to 87.
Such dealmakers are making an impact on the top lines of the banks they're joining -- disproportionately more, in fact, than they did at the larger rivals where most of them cut their teeth. At Evercore, they each produced average revenue of $13.8 million in 2016 (a 9 percent gain from a year earlier), the most of any independent bank. 
JMP Securities analyst Devin Ryan reckons that "the number one driver of long-term franchise value" at Evercore is growing this headcount figure. The New York-based company is well aware of this fact, and has said it's prepared to hire a "higher-than-normal" number of senior managing directors if opportunities arise. 1
Competition could provide a challenge -- and not just from bulge-bracket banks or closely held boutiques, who are in some cases putting up a fight to keep their coveted bankers. Among publicly traded peers, Greenhill expects to recruit "perhaps substantially more" than the six managing directors it added last year. Lazard's CEO Ken Jacobs said Thursday that he's happy to hire senior bankers that will "really move" its franchise, and labeled 2016 as a successful year for doing so (it hired 11 managing directors in 2016 and has added another three in the year to date).
The one bank that didn't hire as aggressively in 2016 is Houlihan Lokey Inc., which isn't a coincidence: Its CEO Scott Beiser said Wednesday that he expects to see its 166 managing directors "mature and improve their productivity levels." If you check out the below chart, you'll see they produce the lowest average revenue per head, compared to rivals: 
As I've written, the banks that can better justify their surging share prices are those with U.S.-centric client bases, since they're poised to benefit from President Donald Trump's potentially protectionist trade policies and proposed tax reform.
Even without that advantage, all of them are relying on senior bankers -- both old and new -- to prove their mettle. So far, it's paying off.
To contact the editor responsible for this story:
Beth Williams at bewilliams@bloomberg.net
Before it's here, it's on the Bloomberg Terminal.
LEARN MORE