The Road Ahead
What Detroit's Big Year Says About Tomorrow's Cars
Truck demand is booming now, but automakers see a fuel-efficient future.
By and
Americans bought more new vehicles in 2016 than ever before: 17.55 million, or roughly one every two seconds.
Bigger rides featured heavily in every sense, fueled by a heady brew of cheaper gasoline, falling unemployment and low financing rates. The market has shifted noticeably from five years ago, when pump prices averaged $3.47 a gallon, $1.40 higher than in 2016: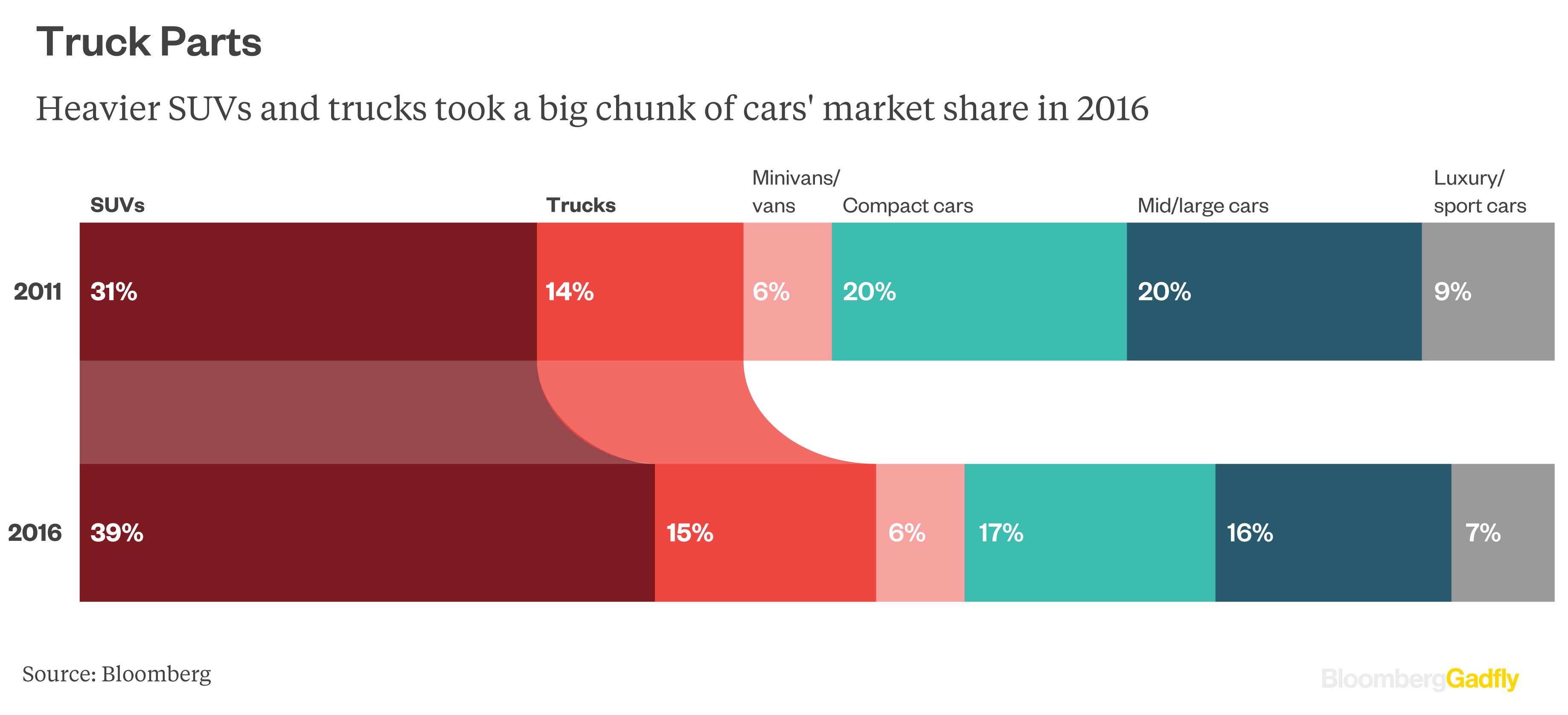 Trucks and SUVs accounted for more than half of sales last year, up from less than 45 percent in 2011, while cars of all shapes and sizes lost market share. 
Factor in the growth of the market overall, though, and the real story emerges. An extra 4.7 million new vehicles drove off dealer lots last year compared to 2011. Look at the make-up of those -- that is, where the growth actually came from -- and the truck-car divide is even starker: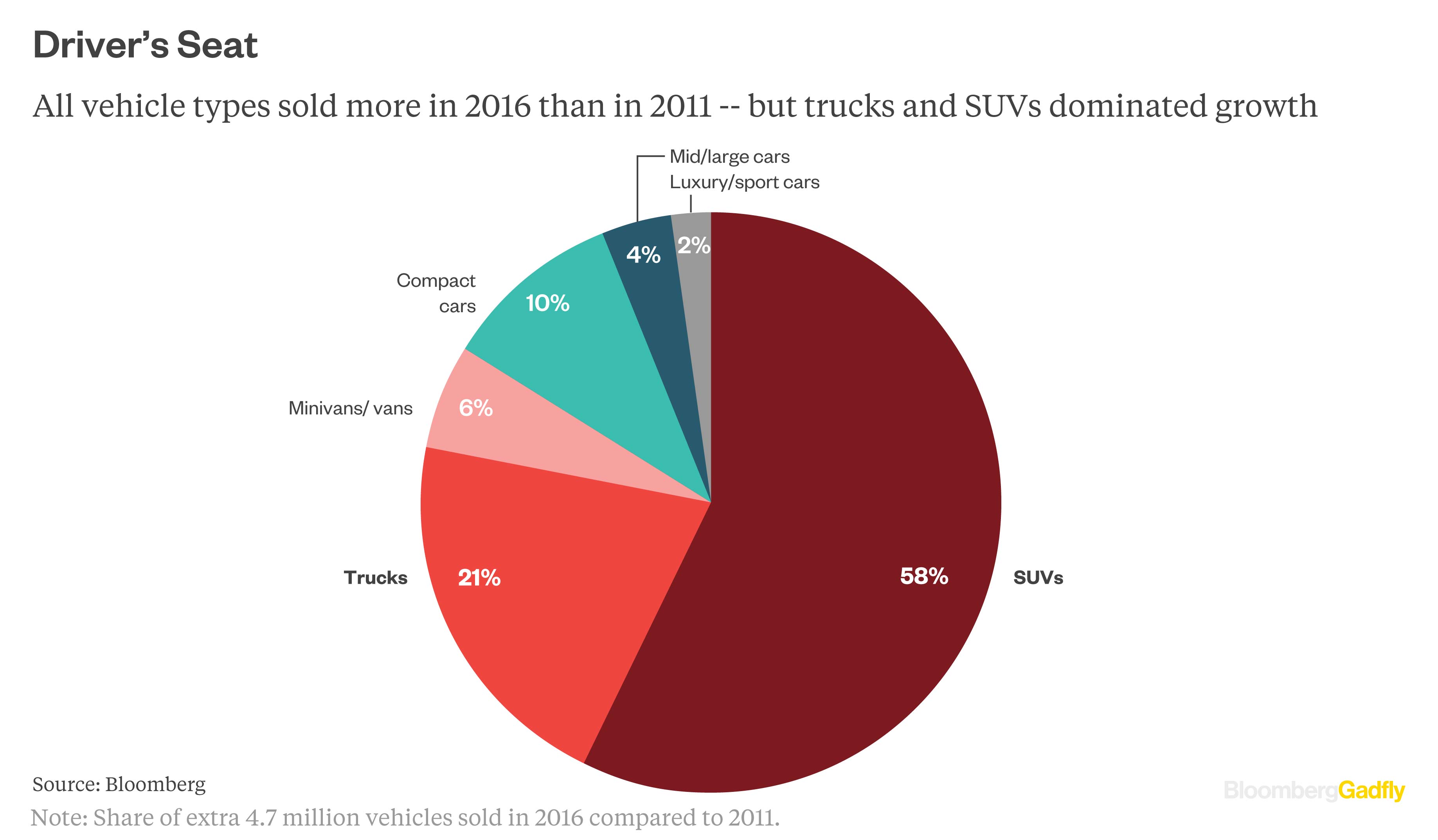 More than three out of every four extra vehicles bought last year compared with 2011 was an SUV or a truck. In absolute terms, just the incremental 2.7 million SUVs purchased in 2016 alone roughly matched the entire market for mid-to-large-sized cars last year.
For auto executives focused on growth, that's a landslide.
But given the long lead times in developing new cars, investment dollars today will be directed toward the anticipated preferences of 2021.
So it is interesting that, although gas guzzlers are riding high now, Ford Motor Co. just announced plans for a hybrid version of the iconic F-150. Judging from the plans of Ford and its major peers to launch a range of volt-guzzlers or sippers, they aren't taking their cues completely from 2016, banner year though it was.
To contact the authors of this story:
Rani Molla in New York at rmolla2@bloomberg.net
Liam Denning in New York at ldenning1@bloomberg.net
To contact the editor responsible for this story:
Mark Gongloff at mgongloff1@bloomberg.net
Before it's here, it's on the Bloomberg Terminal.
LEARN MORE