2017 in Charts
2017 in Charts: A Big British Squeeze
Inflation will hit home somehow, some way in 2017.
By and
This is as good as it gets (probably). After splashing out this holiday, U.K. consumers are in for a spot of belt-tightening. And it's not just a January exercise plan to burn off the extra pie. Faster inflation and potentially weaker wage growth will dampen dreams of a bit of retail therapy.
A closer look at the prospects for salaries isn't good. Britain's vote to leave the European Union is set to weigh on growth prospects and the public finances.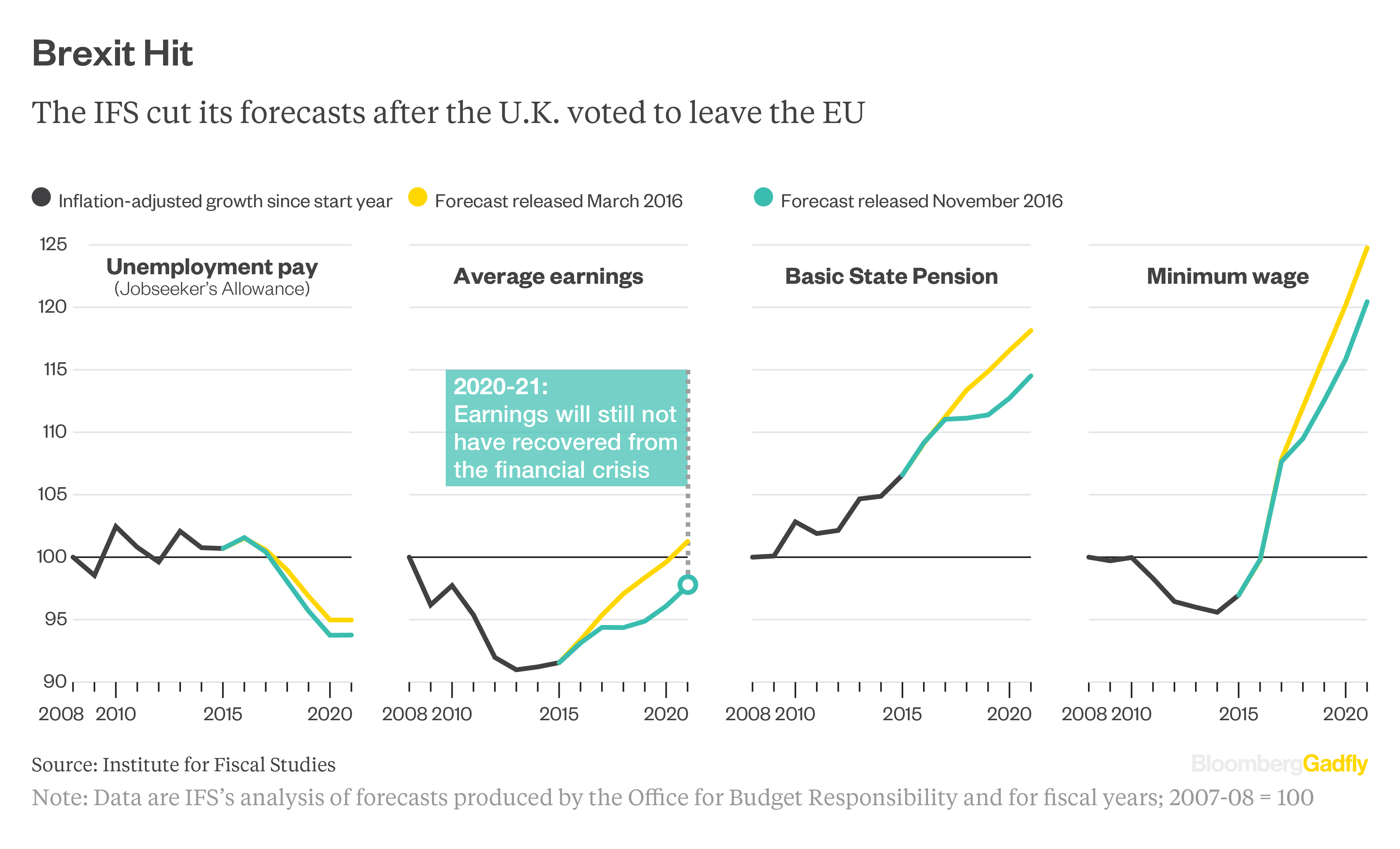 The pound's fall has already raised both import costs and charges at the factory gate for all kinds of manufacturing, which means pipeline inflation pressures are also building.
Consumers have a bit of room to fight back: they can trade down from costly name brands, for example. And factories have myriad ways to alter products. But that's all on the margin. Faster inflation has to hit somewhere, and in some way, somehow, it'll land on your doorstep in 2017.
To contact the authors of this story:
Jennifer Ryan in London at jryan13@bloomberg.net
Elaine He in London at ehe36@bloomberg.net
To contact the editor responsible for this story:
Edward Evans at eevans3@bloomberg.net
Before it's here, it's on the Bloomberg Terminal.
LEARN MORE