Spotify Ltd. is preparing to go public next year, and may very well hold its initial public offering in New York where founder Daniel Ek and much of his executive team are based.
That would be a shame for the 10-year old company that was born in Stockholm and has grown into a rare European technology success story with a potential $8 billion valuation. Regional pride aside, there are good reasons why Spotify should consider a listing closer to home.
The traditional view that listed technology businesses in Europe command lower valuations than U.S. peers doesn't hold so true anymore. The days when it used to be harder to get analyst coverage and attention are receding into the past. The pool of investors interested in buying tech stocks is increasing as more U.S. shareholders cross the Atlantic in search of targets.
Europe has actually been home to more IPOs of technology companies than the U.S. in recent years -- although they tend to be much smaller in size, according to a report on Wednesday by venture capital fund Atomico based on London Stock Exchange data. There have been 16 tech IPO in the U.S. so far this year so far and 29 in Europe, including Takeaway.com Holding BV and Nets A/S.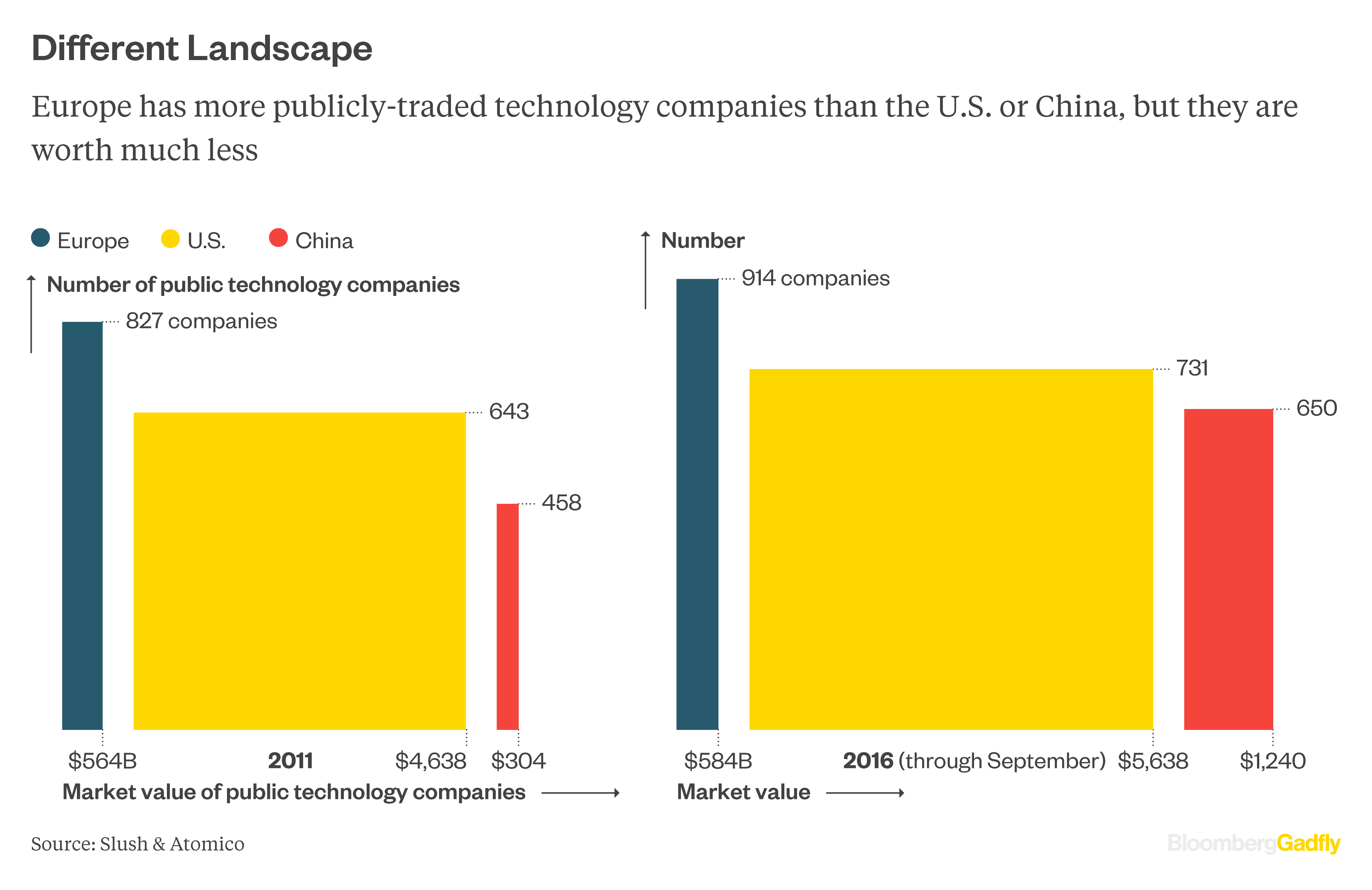 The European tendency to go public earlier reflects the fact that it's harder for start-ups here to raise really big rounds of late-stage funding. There is simply less money sloshing around venture funds targeting the region.
But when European technology companies do go public, some are then able to achieve better valuations than their comparable U.S. peers, as this chart shows.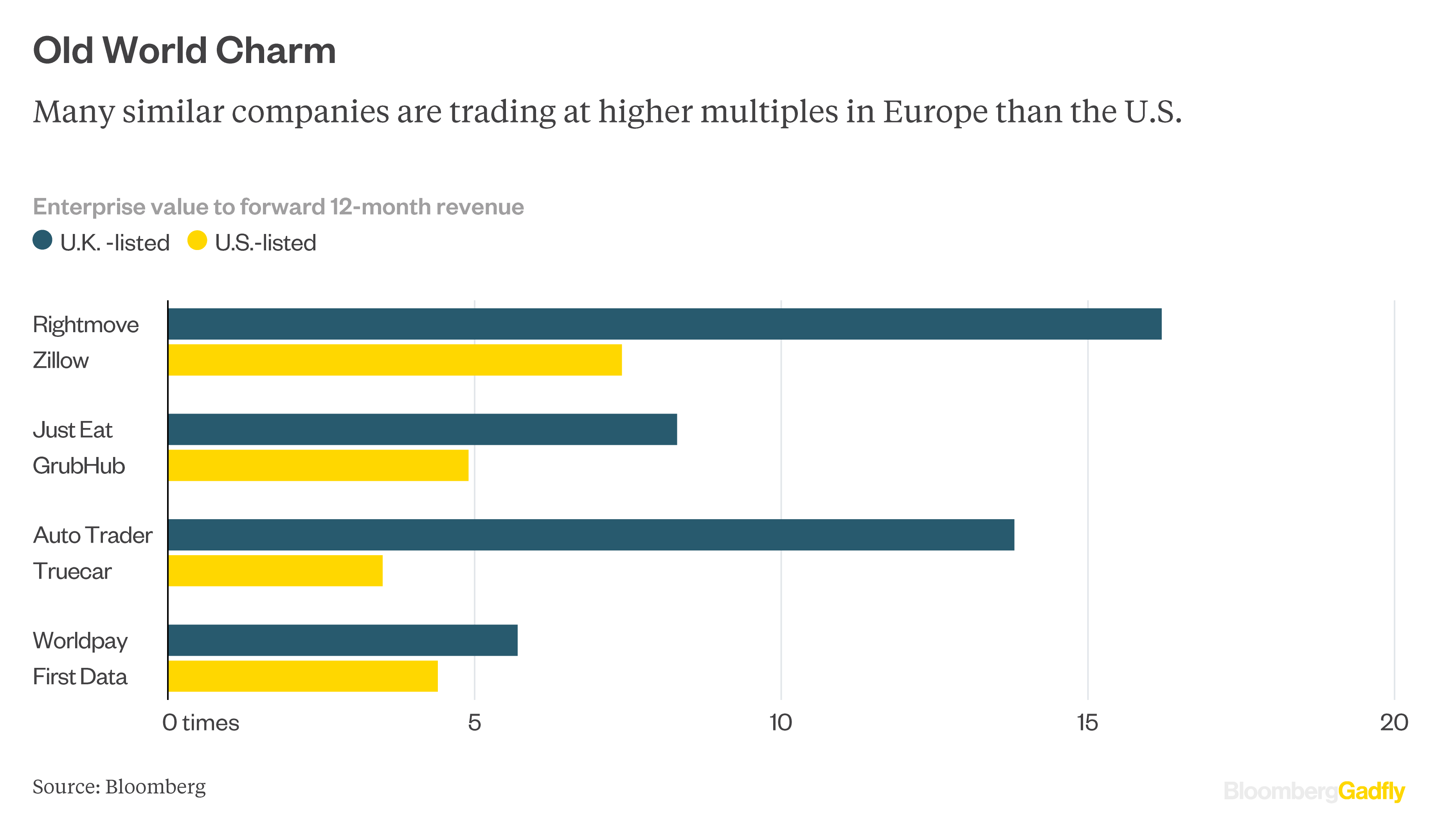 There are exceptions, of course. German online retailer Zalando SE is valued at 1.7 times forward sales compared with 2.2 for global leader Amazon.com Inc. -- a difference that may be justified by Amazon's size and giant cloud-computing operation. The continent's biggest tech company, SAP SE, trades at a lower multiple of 4.3 times forward sales than younger rival Salesforce.com at 5.2 times.
But the data suggest that the automatic discount for technology companies going public in Europe no longer applies. Valuations are being determined by the quality of the different companies, their management, strategies and financials. As they should be.
One hopes that Daniel Ek will take heart from this. Although Spotify remains unprofitable because of the big fees it pays to music labels, it really is the world's leading streaming service with more than 40 million subscribers paying around $10 a month.
Its IPO will be a landmark for the European technology industry. Sure, the U.S. is the biggest music market, and New York City offers glitz and glam. But, sometimes, there really is no place like home.
This column does not necessarily reflect the opinion of Bloomberg LP and its owners.
To contact the authors of this story:
Leila Abboud in Paris at labboud@bloomberg.net
Elaine He in London at ehe36@bloomberg.net
To contact the editor responsible for this story:
Edward Evans at eevans3@bloomberg.net