Step Away
Check Those Animal Spirits
Target valuations may fall faster than financing costs climb.
By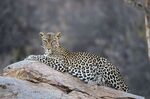 Dividend stocks have tumbled in the post-election rally, leaving those companies more vulnerable to a takeover. Factor in the likelihood of higher interest rates and now might look like an opportune moment for bidders to strike.
But there are good reasons for deal-hungry CEOs to keep their animal spirits in check.
The rotation from defensive stocks like tobacco into financials and growth stocks was underway even before the U.S. election. That shift mirrored a sell off-in the bond market caused by growing expectations of an interest rate rise in December. Donald Trump's election as president has fueled that trend: investors expect rates to rise faster under a new economic policy defined by government spending on things like infrastructure.
Industries like real estate, telecommunications, utilities, food, drink and tobacco are all suffering. The Bloomberg World Consumer Non-Cyclicals Index is down 9 percent since Aug. 1, while the wider Bloomberg World Index is flat. Unilever Plc and Heineken NV are down 16 percent from their highs, renewable energy specialist Innogy SE is down 15 percent and consumer goods company Church & Dwight Co. is down 13 percent.
The list goes on. Obviously, some of the affected stocks are too big to be bid targets, but many smaller ones will look more tempting than they were a few months ago.
Sudden market moves of this kind can be a catalyst for takeover plans that have been waiting for the right moment. Shouldn't hungry CEOs strike?
Not so fast. Valuations of dividend stocks surged in the years of low interest rates that followed the 2008 financial crisis. Forward price-earnings ratios for global consumer staples companies doubled to about 22 times by mid-2015, according to data compiled by Bloomberg. They have dropped to 19, and could fall further if a prolonged and steady tightening in U.S. monetary policy boosts bond yields and reduces the relative attractiveness of defensive stocks.
The dilemma for bidders is whether to move now and lock in cheap financing -- or wait and see whether valuations of targets become more attractive.
British American Tobacco Plc has chosen the former course with its $45 billion proposal to take full control of Reynolds American Inc. -- although it is hedging its bets on interest rates by making half of its offer in stock.
It's not hard to see why there might be value in waiting. Imagine a $10 billion target trading at 20 times sluggish earnings of $500 million. If investors slash its valuation to 15 times over the coming 18 months, the market value falls to $7.5 billion. If financing costs rise 100 basis points over that time, the financing cost of an all-cash takeover rises by $100 million annually. A bidder might prefer to swallow that increased financing cost to save $2.5 billion upfront on the deal.
The snag is animal spirits don't work like that. They tend to see that something looks cheaper than a month ago -- and pounce.
To contact the author of this story:
Chris Hughes in London at chughes89@bloomberg.net
To contact the editor responsible for this story:
Edward Evans at eevans3@bloomberg.net
Before it's here, it's on the Bloomberg Terminal.
LEARN MORE