No Deal
Curses, Tronced Again
As the newspaper publisher walks away, shareholders are the big losers.
By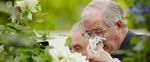 GANNETT CO INC
+0.32
At Closing, January 17th
TRONC INC
+1.04
At Closing, January 17th
Tronc Inc. Chairman Michael Ferro played hardball with Gannett Co. and in the end, all shareholders got was a lousy name change.
Over the past six months, Ferro frustrated investors by throwing up roadblock after roadblock to a deal with the owner of USA Today. From implementing a poison pill to doling out equity to a business associate to abandoning the esteemed Tribune Publishing name in favor of something that sounds like a person blowing their nose, it seemed no tactic was off limits. All would have been fine if he eventually got a deal done with Gannett at a rich premium. But instead, Gannett announced on Tuesday that it's abandoning its pursuit of Tronc.
Tronc shares plunged as much as 27 percent, adding to big declines at the end of last week following reports that Gannett had run into financing issues. Shares of the company are now trading at about $10 a share -- an 18 percent discount to Gannett's first bid for the company back in April. Don't even ask about the latest reported proposal of $18.75 a share. That just looks like a fairy tale. 
The deal's downfall appears to be twofold: Gannett says the terms didn't make sense for the company; Tronc says that Gannett ran into trouble funding a bid at the agreed-upon offer. However you frame it, the issue boils down to price and the illogical premium that Gannett was offering. (Gannett will have to explain to shareholders why it was willing to chase the deal for so long and to such a high valuation, but that's another story.)
I have to wonder if things would have ended differently if Tronc had been more willing to engage in discussions with Gannett earlier on. That's something that Ferro may have to answer for -- even if he did eventually hold talks with the suitor. Purported Tronc shareholder Capital Structures Realty Advisors filed a lawsuit against the company's board back in June alleging breach of fiduciary duty. Oaktree Capital Management that same month demanded the opportunity to inspect Tronc's books.
It's also not clear why Tronc sought such a significant increase from the $15 a share that Gannett offered in its second bid in May. To be fair, Ferro wasn't the only one to seek more than that. In a May 22 letter, Oaktree said it had rejected a proposal from Ferro to sell its shares to an unidentified party -- in part because it believed a higher price than $15 could be obtained through talks with Gannett. Higher is one thing; a 25 percent bump to what was already a lofty premium starts to look greedy. An offer of $15.50, or $16 would seem pretty appealing right now.
As it is, shareholders are left holding a company whose solo journey to that kind of valuation is going to be a long one. Even Tronc acknowledged this in its statement on the failed takeover discussions. Much of the company's turnaround depends on a moonshot plan to use artificial intelligence to wring more money out of its content. The company is going to have to do a lot better than the jargon-packed "informational" Tronc videos it rolled out earlier this year for shareholders to have any confidence in the company's ability to succeed at a digital revamp where other newspaper publishers have failed.
In some ways, while the collapse of the Gannett deal is a loss for Tronc shareholders, it's a win for the investing community at large and for the ideals of corporate governance. There just would have been something unsavory about Ferro getting rewarded for his antics with a massive premium and a huge personal windfall.
If he had succeeded, it may have emboldened other management teams to pursue a more aggressive just-say-no defense, a tactic which has fallen out of favor somewhat in this age of pervasive shareholder activism. Sometimes that approach works. Other times, you end up Tronced.    
To contact the author of this story:
Brooke Sutherland in New York at bsutherland7@bloomberg.net
To contact the editor responsible for this story:
Beth Williams at bewilliams@bloomberg.net
Before it's here, it's on the Bloomberg Terminal.
LEARN MORE