Already the worst performer of 31 major currencies this year, the pound dropped to a 31-year low of $1.1841 overnight. The plunge was the deepest since Britain's June referendum to leave the EU. If you want a sense of how bad things are, the flash crash means the pound has performed worse than Argentina's peso this year. Yes, Argentina.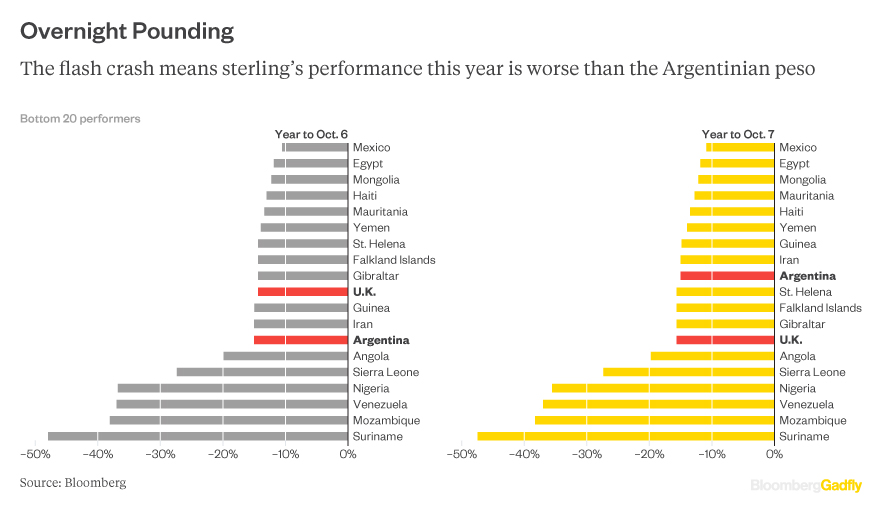 While most of Friday's early finger-pointing was aimed at the algos, there's something more enduring here to do with the shortening odds for a "Hard Brexit," particularly given the unfortunate rhetoric at this week's conference of the ruling Conservative Party.
Yes, trading in Asia was probably exacerbated by computer algorithms that initiated sell orders, but the volatility is also a natural response to uncertainty over a Brexit plan yet to be drafted, never mind agreed to, by British and European leaders.
This column does not necessarily reflect the opinion of Bloomberg LP and its owners.
To contact the author of this story:
Elaine He in London at ehe36@bloomberg.net
To contact the editor responsible for this story:
James Boxell at jboxell@bloomberg.net