Raghuram Rajan got a lot of flak for squeezing both India's borrowers and lenders. But with just a few days to go until the end of his term, the governor of the country's central bank has prepared the ground for a reappraisal of his legacy.
No, he isn't cutting interest rates. Nor is he rescuing bad-loan-ridden banks. Instead, he just announced an overhaul of the country's debt market. Not only will the bold move benefit both debtors and creditors, but it should also give global investors a chance to earn the one thing that's fast disappearing from this world: yield.
Better still, that higher compensation wouldn't necessarily involve extra risk. To see how, consider the $22 billion of rupee-denominated bonds sold in India's domestic market by single A-rated companies since 2000.
With Rajan deciding to allow banks to offer credit enhancements  of up to 50 percent of an issue, from 20 percent at present, there's every reason to expect many debentures may become AA. That creates an opportunity for global pension funds and other large investors who wouldn't otherwise have touched such securities.
This could lead to substantial savings for Indian companies currently paying coupon rates of more than 10 percent to borrow for three years. Banks would earn a fee for the credit enhancement, though a far bigger boost would come from the chance Rajan is giving them to raise rupee funds overseas to bolster their own balance sheets. The domestic market has very little appetite for state-run lenders; this year, only a few have managed to sell bonds that count toward their Tier 1 capital by agreeing to coupons of as much as 11.85 percent.
That's exorbitant. But now India's monetary authority has decided to let banks sell these rupee bonds offshore, investors who aren't registered to invest directly in the South Asian nation could also participate, helping to reduce the cost for at least those lenders with sufficient profit reserves to service coupons.  If enough banks start issuing rupee debt overseas, the nascent market in so-called masala bonds could expand beyond the two offerings so far by the country's largest mortgage financier and its biggest power producer.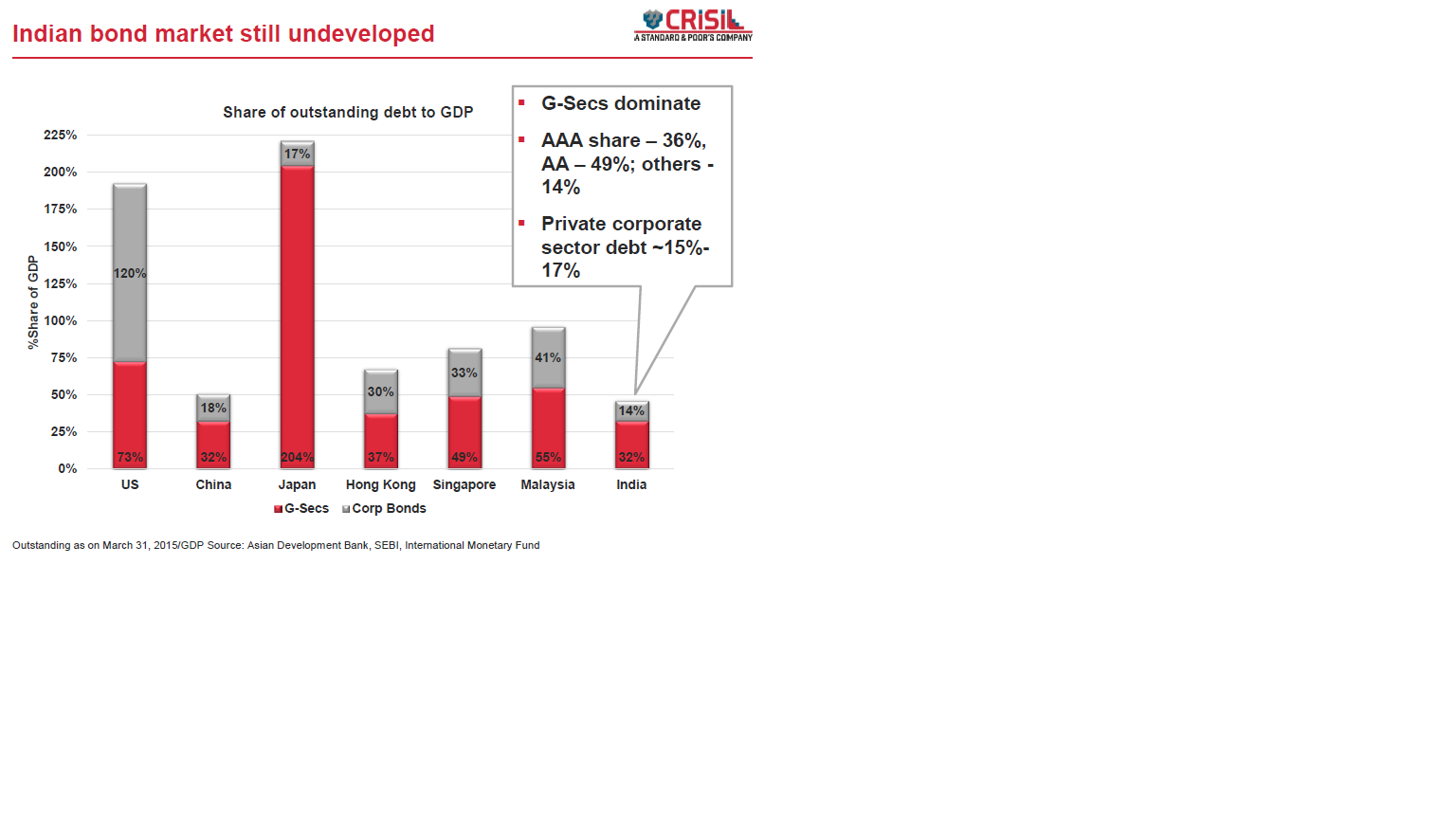 But the carrots come with a stick. Even as Rajan gives banks an opportunity to earn bigger fees and a new avenue to raise capital, he wants them to reduce their exposure to large corporate borrowers. From April 2019, loans to any one group of companies can't exceed 25 percent of Tier 1 capital. With crony capitalism reined in, and stiffer competition among banks for new clients, it's reasonable to expect that India's lenders will be healthier in a few years even when they're making loans that are a lot cheaper than now.
By spicing things up, Rajan is helping both borrowers and lenders. And answering critics who said he made life difficult for both.
This column does not necessarily reflect the opinion of Bloomberg LP and its owners.
That's a local-market rating. International ratings of Indian borrowers are capped by the sovereign's creditworthiness, perceived at the lowest level of investment grade by S&P, Moody's and Fitch. 

Banks will offer an irrevocable contingent line of credit to the issuer that will be drawn in case of a shortfall in cash for servicing the bonds. This in turn improves the notes' credit rating.

The reserves from which perpetuals can be paid were negative or very low at five out of 21 Indian state-run banks on March 31, according to ICRA, an Indian rating company. Not being able to service the coupon on an additional Tier 1 bond doesn't count as a default, hence there's no reason for the government to bail out bondholders. 
To contact the author of this story:
Andy Mukherjee in Singapore at amukherjee@bloomberg.net
To contact the editor responsible for this story:
Katrina Nicholas at knicholas2@bloomberg.net