Europe's bank stress tests tend to follow a predictable pattern.
Investors pick over the methodology, find it wanting, yet buy into the results on the back of increased transparency and the prospect of an end to long-running concerns over capital strength. The rally fades almost as quickly when markets wake up to the fact that profit pressures, a flagging economy and regulatory curbs mean nothing is quite fixed for good.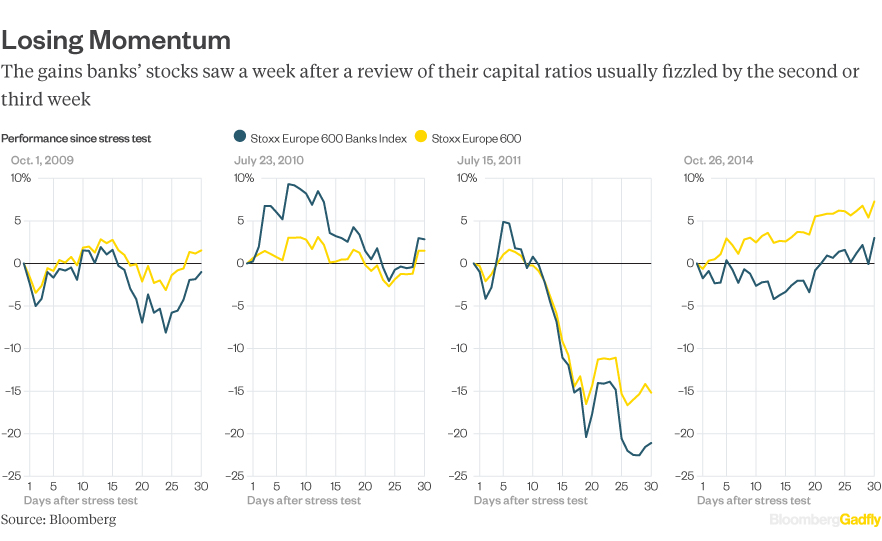 The 2016 stress tests initially began in much the same way -- but the rally unwound in a matter of hours, not days. Perhaps it's a sign that having no pass mark and effectively giving a clean bill of health to all but one of the 51 banks tested gave nothing new to tell in Europe's long-running bank recovery story. 
--Bloomberg Gadfly's Elaine He contributed graphics.
This column does not necessarily reflect the opinion of Bloomberg LP and its owners.
To contact the author of this story:
Lionel Laurent in London at llaurent2@bloomberg.net
To contact the editor responsible for this story:
Edward Evans at eevans3@bloomberg.net