There's been a fundamental shift in how risk is distributed throughout the financial system since the 2008 crisis.
Big banks own fewer hard-to-value assets, and open-ended investment funds own more of them.
Open-ended funds promise investors easy, daily access to their money, even if their underlying assets don't trade often. This mismatch in liquidity has spurred a lot of worry in recent years, but many regulators and analysts have said this setup is better than the one that led to the credit seizure eight years ago.
Indeed, this shift in risk from banks to funds may help prevent another big bank from collapsing, as Lehman Brothers did in 2008. But it presents new risks that threaten to be highly disruptive on a broader level.
Exhibit A: Check out what's going on with U.K. property funds. After Britain voted to exit the European Union, the nation's commercial real estate values plummeted.
In response, many investors tried to withdraw their cash from open-ended funds that invested in buildings and other properties. This overwhelmed the fund managers and led some to suspend trading in their shares rather than sell properties at fire-sale prices.
Of course, this move only exacerbated marketwide panic, leading to a cascade effect. More funds stopped investors from leaving. This is like the Third Avenue Focused Credit Fund, the $788 million U.S. distressed-debt fund that halted redemptions in December amid market turmoil, except on a much bigger scale.
Suddenly, people are talking about 2007 and 2008 all over again.
The proliferation of these U.K. property funds is striking, considering that a building can't be sold in a couple of days, yet they promise investors their money back in such a short time. These strategies have grown over the years and now account for 7 percent of all U.K. commercial real estate investment, according to Bank of England data.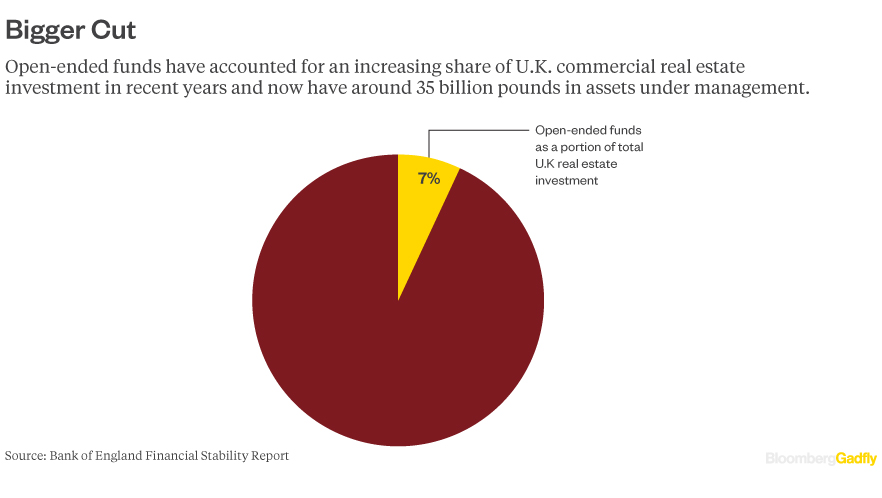 This combination of slow-moving property and rapid access for investors poses unique challenges for these funds. But their difficulties highlight the more general risk inherent in having daily traded funds that own less-liquid assets. It's relevant on a broader scale beyond the U.K., especially because more such funds now own a greater amount of less frequently traded assets than they have in the past.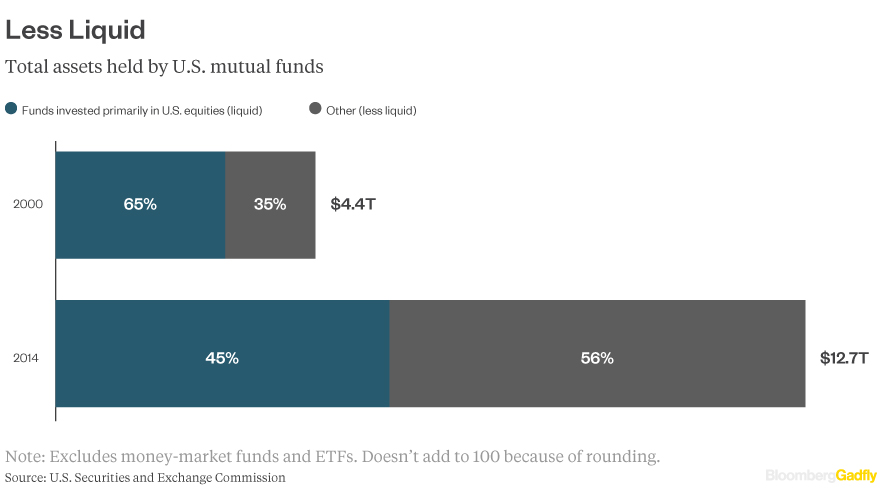 It's difficult to predict when a specific market will freeze up. The smaller and slower the market, the more likely it is to come under some acute pressure that sends it into a tailspin. The latest British experience shows how panic can spread throughout similar funds as a broader market plunges. In these situations, it appears that redemptions can suddenly become unmanageable.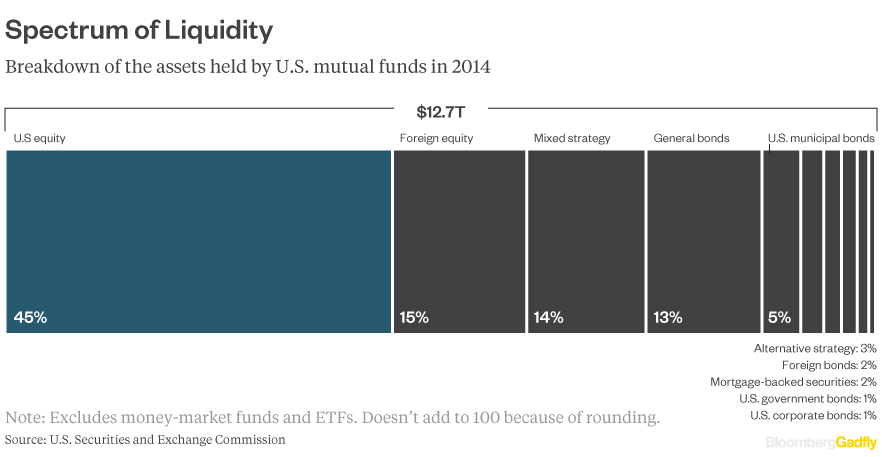 While open-ended funds aren't systemically important in the same way as big leveraged financial institutions, they can certainly exacerbate marketwide panic. The U.K. property funds won't likely be the last open-ended funds to run into trouble.
This column does not necessarily reflect the opinion of Bloomberg LP and its owners.
(Updates graphic to note that Aberdeen Fund Managers extended its suspension of redemptions until Monday.)
To contact the authors of this story:
Lisa Abramowicz in New York at labramowicz@bloomberg.net
Rani Molla in New York at rmolla2@bloomberg.net
To contact the editor responsible for this story:
Daniel Niemi at dniemi1@bloomberg.net