The One Thing the Fed Should Say, But Doesn't
The central bank can't operate in isolation anymore and should be open about coordination.
By
The Federal Reserve suggests it can raise interest rates based on the health of the U.S. economy alone.
But in reality, even its own members don't seem to fully believe that.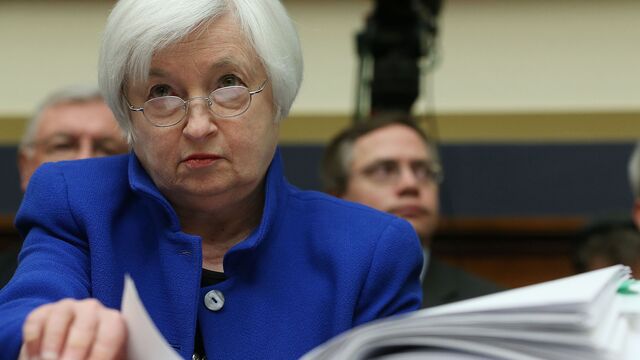 Central bankers are examining U.S. inflation and employment data, but they're also studying financial markets for any sign of instability worldwide.
They're increasingly talking about global risks in their formal statements, although those always seem to be changing. Is China the problem? Is it Brazil? Or is it the concern that Britain may exit the European Union?
The specter of a so-called Brexit will most likely loom large over the Fed's meeting that begins on Tuesday. But it's just one of many different risks that have worried policy makers in recent months.
The Fed says its time for the U.S. to have higher rates, yet foreign money keeps flooding into the country as investors seek reprieve from negative-rate policies in Japan and Europe. This has kept American borrowing costs low despite rising U.S. inflation and Fed chatter about lifting benchmarks.
This backdrop paints a picture different from any other in the Fed's history and calls for a new approach. The U.S. needs to communicate directly to traders and economists how it evaluates global risks and plans to cooperate with other top central bankers, who are engaged in stimulus efforts. It needs to acknowledge that it can't meaningfully raise rates without some explicit coordination with other central banks around the world.
If the Fed tries to go it alone, it risks spurring market turmoil that could derail both the U.S. and global economies. It can't afford to do that right now. 
To contact the author of this story:
Lisa Abramowicz in New York at labramowicz@bloomberg.net
To contact the editor responsible for this story:
Daniel Niemi at dniemi1@bloomberg.net
Before it's here, it's on the Bloomberg Terminal.
LEARN MORE