As this week's release of the Panama Papers has shown, most investors like to keep their links to offshore financial centers on the QT. Not so in Hong Kong.
Take a look, for instance, at the front page of the latest annual report from one constituent of the Hang Seng Index, a noodle maker that Chinese consumers know by the cuddly name of Master Kong: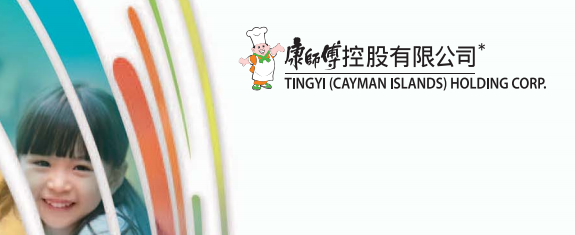 The name helps remind local investors nervous of Beijing that while Tingyi's main offices are in Shanghai, its legal base is an island 90 minutes' flight from Miami whose governor is appointed by the Queen of England.
That attitude isn't unique among the city's businesses. About 45 percent of the market capitalization of the Hang Seng Index consists of companies whose registered offices are in the Cayman Islands or Bermuda -- including its largest constituent by weighting, Tencent, and all the main firms in Li Ka-Shing's Cheung Kong empire :
As the past week's revelations have demonstrated, Hong Kong's companies are far from alone in carrying out this sort of global regulatory arbitrage.
Wolseley, the world's biggest supplier of plumbing parts, was founded in Australia, earns most of its revenue in the U.S., is listed on the London Stock Exchange, is domiciled in Jersey, and pays its taxes in Switzerland. Pfizer is said to be terminating its $160 billion merger with Allergan after U.S. officials proposed new rules that would make it harder for the group to benefit from low Irish tax rates. 
Still, offshoring on the scale practiced by Hong Kong's biggest companies is unusual. While 18 of the 30 constituents of the Dow Jones Industrial Average are domiciled in Delaware -- the U.S. state with the strongest reputation for corporate secrecy -- none of them have registered offices outside the U.S. In Singapore's Straits Times Index, the six companies controlled by state-owned investment fund Temasek account for a larger market capitalization than the four registered offshore:
It may not seem immediately obvious what decisive benefit Hong Kong's offshore companies get from setting themselves up in this way. You pretty much can't hide the identity of your owners when your company is listed on public markets, and in any case, most tax havens have become less accommodating on that point in recent years.
Nor can companies listed on the Hang Seng Index use such structures to evade taxes on earnings in the city. While the 18.2 percent average effective tax rate of the Hang Seng Index's 13 offshore companies comes in below the 22.9 percent paid by those domiciled in mainland China, companies registered in Hong Kong and London paid a still-lower 16.7 percent over the past five years.
There are some key advantages. Offshore-domiciled companies don't have to pay stamp duty on share sales made prior to listing, or at the initial public offering  .
There's a benefit at the other end, too, since stock splits and taking companies private are easier if you're domiciled offshore. Li Ka-shing combined his two flagship companies last year, carved out their real estate assets, then registered them both in the Cayman Islands, prompting speculation he was creating units that would be easier to take private.
The 87-year-old may be thinking even longer term. His oldest son, Victor Li, will be pushing 83 when Hong Kong reverts fully to China in 2047, and ``political stability'' is one of the most oft-cited legitimate reasons for companies to prefer offshore registrations.
Hong Kong and mainland China were home to the biggest proportion of companies advised by Mossack Fonseca, the law firm at the heart of the Panama leaks, according to the Guardian. Perhaps that's no accident. With capital outflows from mainland China soaring to $1 trillion last year, anyone wanting to protect their assets from the long arm of the state will see an advantage in getting as far away from the emperor as possible.
This column does not necessarily reflect the opinion of Bloomberg LP and its owners.
If you include the U.K., which ranks just two places below Panama in the Tax Justice Network's Financial Secrecy Index, you can throw in the No. 2 weighted stock, HSBC, as well.

For Hong Kong-domiciled companies, stamp duty is a still-low 0.1 percent, to be paid by both the buyer and seller on the value of shares transferred. What makes the bigger difference is where Hong Kong-domiciled companies have brought in pre-IPO investors, and find themselves subject to various levies.
To contact the authors of this story:
David Fickling in Sydney at dfickling@bloomberg.net
Nisha Gopalan in Hong Kong at ngopalan3@bloomberg.net
To contact the editor responsible for this story:
Katrina Nicholas at knicholas2@bloomberg.net