Dear Corporate America, you're not as funny as you think you are.
Today is April Fools' Day, that time of year when companies from Allstate to Starwood Hotels trot out their very best attempts at humor. The idea is to move away from the constant product pushing and create a brief moment of levity that will make customers laugh and think the brands are hip and cool. But these "jokes" really aren't that funny.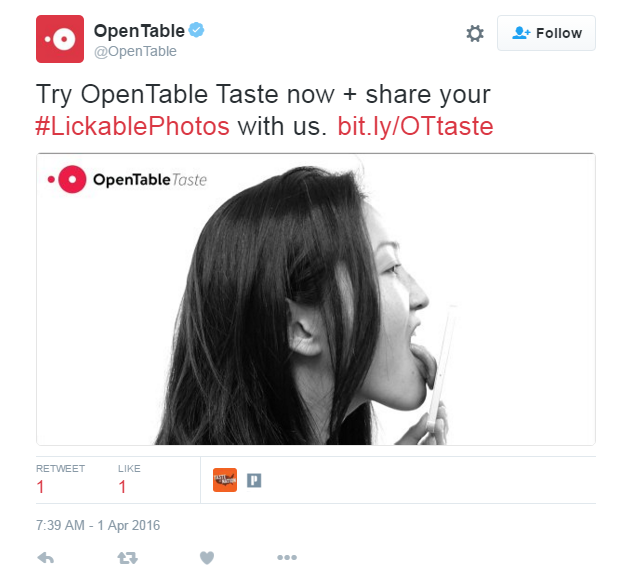 Here's a sampling: OpenTable sent out an e-mail advertising the ability to pre-taste dishes by licking your phone -- gross. Royal Caribbean is offering trips to space with fast Internet -- huh? The W Hotels, a Starwood brand, says it's introducing an app to let people bunk together. Doesn't the hotel operator have enough on its hands after it was the subject of a bidding war? Quilted Northern is advertising artisanal toilet paper made from tree bark  -- painful. Whole Foods says it's launching a dating app to help people find fellow Paleo and Vegan dieters in its aisles. (I'm actually surprised that doesn't already exist.)
These are just the bad jokes. Occasionally, a few good ones sneak in there, but many others can come off as offensive and some attempts at humor can create big problems for customers that are no laughing matter.

For April Fools' Day, Google thought it would be funny to introduce -- and actually implement -- a "mic drop" feature for its Gmail service.  A new button allowed users to add a GIF to messages featuring a cartoon character from the "Minions" movie dropping a microphone -- for ``those times when someone's seeking group approval, but your opinion is the only one that matters." Hilarious (not really), but the button to implement this feature was right next to the regular send button, meaning people could use it by accident to send messages to future employers, bosses and the like. Also, Google said that the senders of the "mic drop" message wouldn't be able to get any responses… you can see where this is going: A number of people said the prank cost them job opportunities. Those complaints could be April Fools' Day jokes in themselves, but people seemed angry enough that Google shut the feature down and apologized.  
Humor and social media definitely have a place in appealing to customers, but jokes for the sake of jokes on April Fools' Day don't seem to achieve much more than groans at best. At worst, they could lead to misinterpretation. These fake videos and press releases probably take just as much time and money to produce as real advertisements. The humor won't be especially missed, particularly these days when everyone on Twitter is a comedian. Then again, we're writing about them, aren't we? Maybe we just can't take a joke. 
Not even the democratic process is safe anymore. Allstate's Esurance unit posted a video offering insurance to protect the houses of people that need to move to Canada because of disastrous presidential election results this November. The catch? If you choose to leave the country, Esurance is not liable for any walls erected after your departure, and assumes no responsibility if your assets are redistributed for the greater good in your absence. OK, that one is actually kind of funny.  
This column does not necessarily reflect the opinion of Bloomberg LP and its owners.
To contact the author of this story:
Brooke Sutherland in New York at bsutherland7@bloomberg.net
To contact the editor responsible for this story:
Beth Williams at bewilliams@bloomberg.net