U.S. corporations gorged on acquisitions last year, and now private equity firms may have their turn at the table.
The merger boom of the past two years caused takeout prices to balloon, and private equity investors weren't about to compete with strategic acquirers for deals. Instead, they took advantage of rising valuations to exit previous buyout investments through public offerings or private sales. (Buyouts still took place, but they were generally fewer and smaller than in years past.)
Things are changing, though. The recent rout in equities is resetting valuations enough for some private equity firms to switch from exit mode to buying mode again. Already, the third-biggest U.S. takeover this year is being led by a buyout firm: Apollo Global Management is acquiring ADT Corp., the home-security monitory company, in a $15 billion transaction that marks the biggest U.S. LBO since Dell's in 2013. ADT shares had dropped 20 percent in the six months leading up to the deal.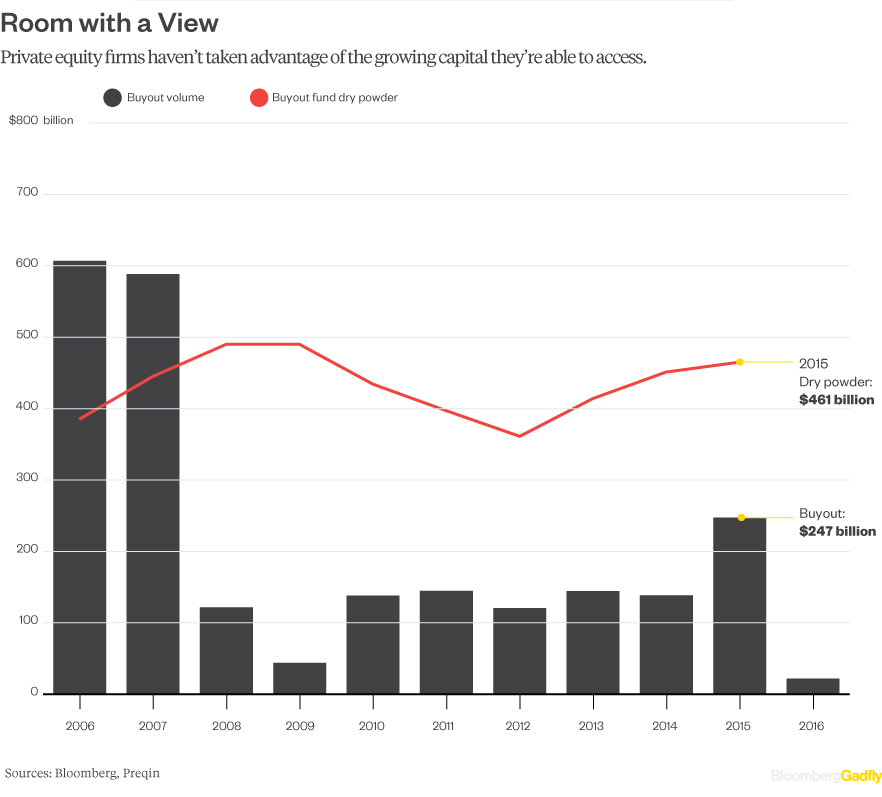 Tightening borrowing conditions mean that there are still obstacles to a big resurgence in leveraged buyout activity. So think of this as more of a flashing yellow signal than an all-out green light.
Apollo was able to get its deal done by structuring it in a way that made it more palatable to uneasy bondholders. The firm put up more equity than is typical in LBOs and is giving existing ADT creditors a higher priority claim on the assets should anything go wrong. Other buyout firms will have to get creative, too. That said, private equity firms are sitting on more than $1.3 trillion of dry powder, and buyout funds account for the biggest proportion of that. So there's plenty of money to go around.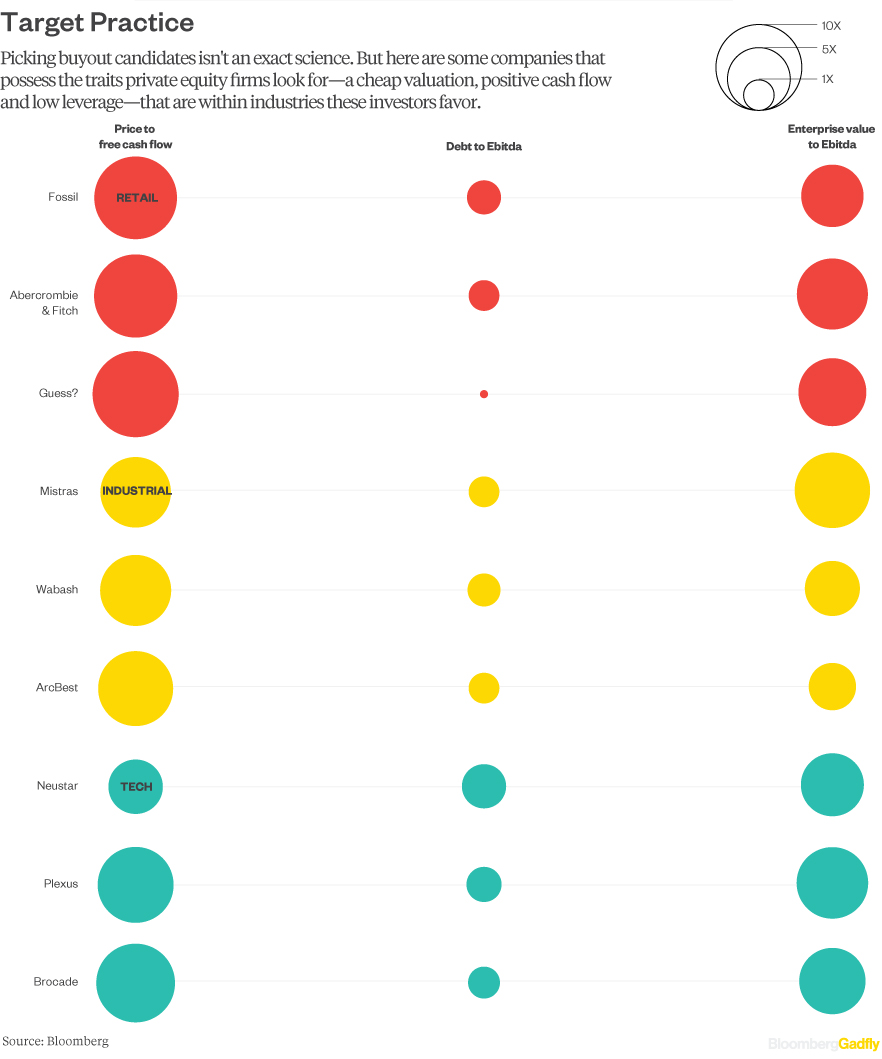 This column does not necessarily reflect the opinion of Bloomberg LP and its owners.
To contact the authors of this story:
Tara Lachapelle in New York at tlachapelle@bloomberg.net
Rani Molla in New York at rmolla2@bloomberg.net
To contact the editor responsible for this story:
Beth Williams at bewilliams@bloomberg.net