Television, film and digital video are more widely available than ever before. And as that media spreads across broadcast, cable, the Internet, mobile and other platforms, investors have decided that content is no longer king. Cable companies are the new monarchs.
As I've said before, cord-cutters aren't really a problem for cable companies, which can shift those customers to their higher-margin broadband services. But cord-cutters are a problem for media companies, which have less control over where and how their content is viewed. If media companies can't capture the true size of their audiences, then they can't translate that viewership into metrics that they can sell to advertisers or distributors such as the cable companies.
Cable providers have seen their Internet revenue more than double since 2005 as video growth has leveled out. Commercial services— providing small businesses access to phones, TV and, of course, high-speed Internet—has also grown rapidly and is the cable industry's next highest revenue source after video in 2014, the latest year of industry data from SNL Kagan, which collects numbers on top cable and media companies.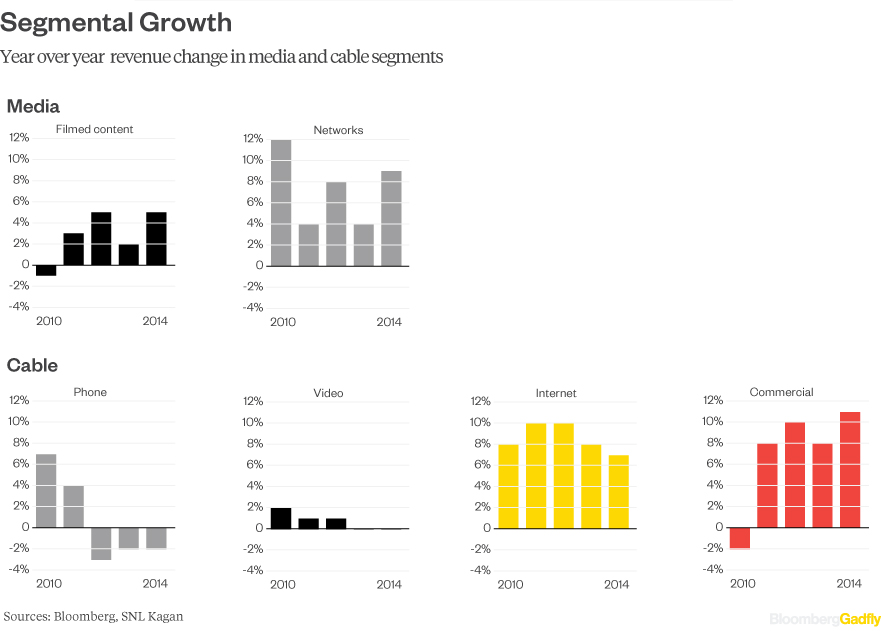 Media companies, on the other hand, are seeing growth in their main revenue segments -- filmed content and networks. But that growth isn't keeping pace with the some of the segment growth that cable enjoys.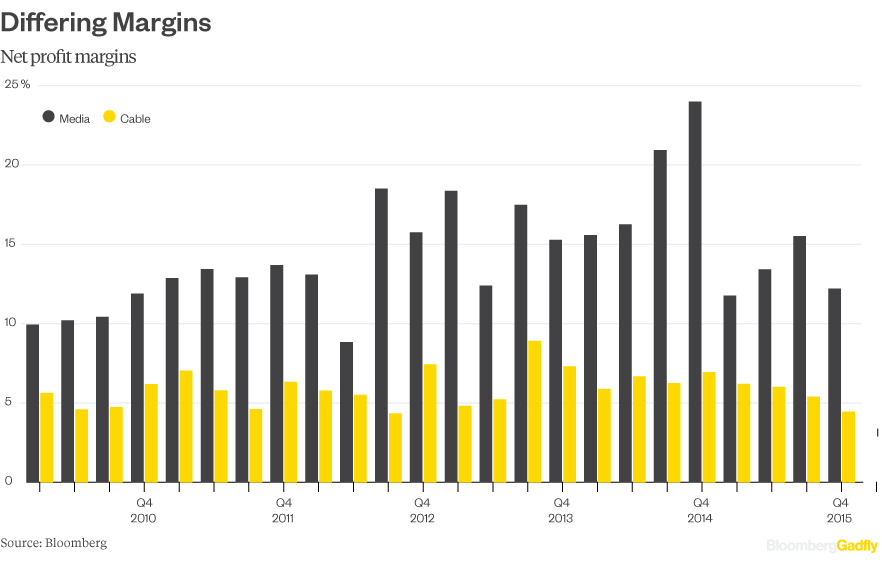 Media companies enjoy higher margins than cable companies, which have more depressed margins due to intensive capital expenditures. But that advantage might end up being hard to maintain: high programming costs could start eating into media companies' margins.
This column does not necessarily reflect the opinion of Bloomberg LP and its owners.
To contact the author of this story:
Rani Molla in New York at rmolla2@bloomberg.net
To contact the editor responsible for this story:
Timothy L. O'Brien at tobrien46@bloomberg.net