LinkedIn's stock just did a face plant following the social media and networking site's latest earnings report. Here's why:
Its outlook for 2016 fell short of analysts' expectations...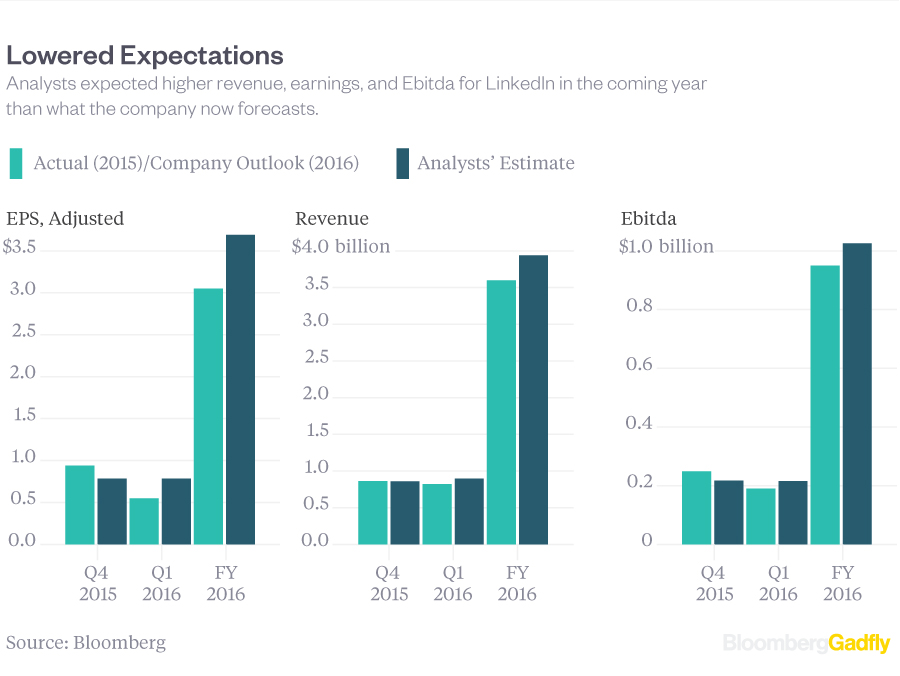 ...and the company's revenue and membership growth has been slowing for years.  
Meanwhile, LinkedIn's profit margins are withering on the heels of booming expenses and softer revenue:
With its shares down 41 percent today alone in a market already intolerant of any uncertainty, LinkedIn will have to show investors that it can benefit from diversifying its business, rekindle its marketing services line, jump start its hiring solutions unit (which accounts for over 60 percent of its revenue), and get overseas operations ship shape.
This column does not necessarily reflect the opinion of Bloomberg LP and its owners.
To contact the author of this story:
Rani Molla in New York at rmolla2@bloomberg.net
To contact the editor responsible for this story:
Timothy L. O'Brien at tobrien46@bloomberg.net