Apple can command a handsome premium for its iPhones -- a saving grace in the company's latest earnings report, which notified investors that iPhone sales might decline for the first time. The iPhone carries prices more than three times that of rival Android phones (making sheer volume sales less important financially for Apple than it is for its competitors).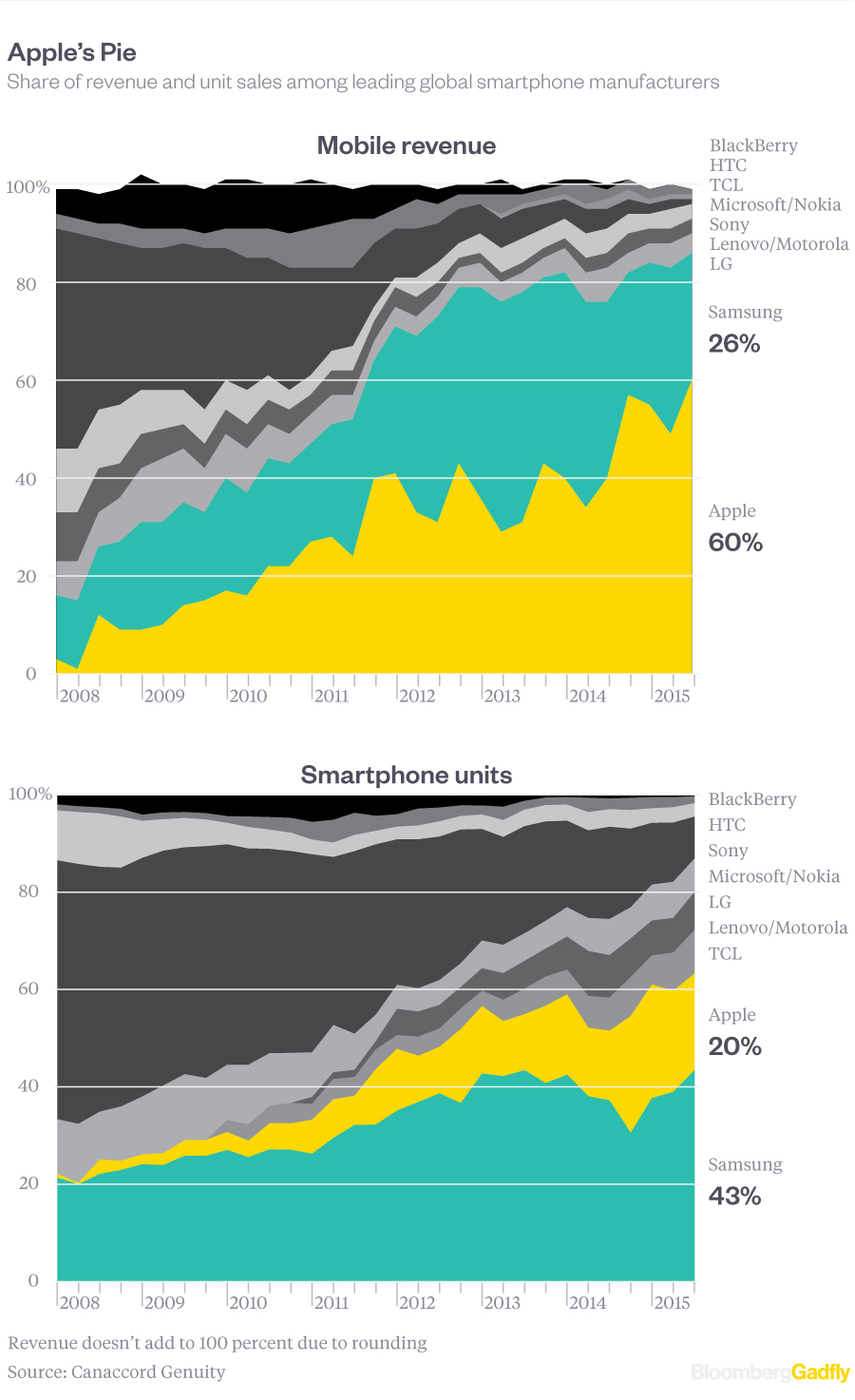 Just look at revenue and unit share for Apple and Samsung, Apple's strongest competitor (based on quarterly data from financial services company Canaccord Genuity). Among leading smartphone manufacturers, Apple takes 60 percent of the sector's revenue on just 20 percent of the sector's unit sales (or about 14 percent of the world's overall smartphone market). Samsung, on the other hand, snares 26 percent of the sector's revenue, on 43 percent of the sector's unit sales.
As my Gadfly colleague Shira Ovide wrote on Tuesday:
Even at a time of high anxiety about iPhone sales -- which slowed to a molasses-like 0.4 percent growth in Apple's holiday quarter -- part of Apple's magical realism is its ability to get people to pay luxury prices for commodity goods.
For now, Apple remains king of the high-end phone market. Others are still stuck in the volume game.
This column does not necessarily reflect the opinion of Bloomberg LP and its owners.
To contact the author of this story:
Rani Molla in New York at rmolla2@bloomberg.net
To contact the editor responsible for this story:
Timothy L. O'Brien at tobrien46@bloomberg.net