Eggs are a $10 billion business, and consumer preferences for cage-free eggs affect producers, vendors, and diners alike.
Cage-free eggs are more expensive to produce, but sales are growing.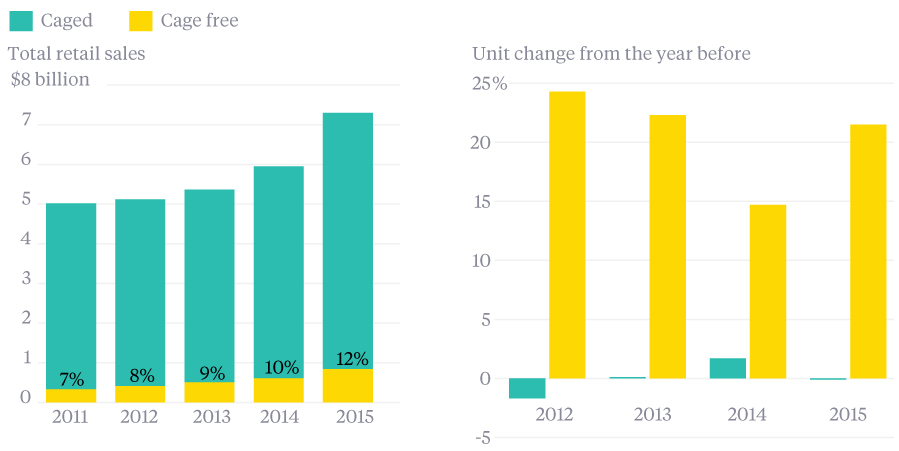 So producers have larger capital expenditures...
...which consumers will pay for...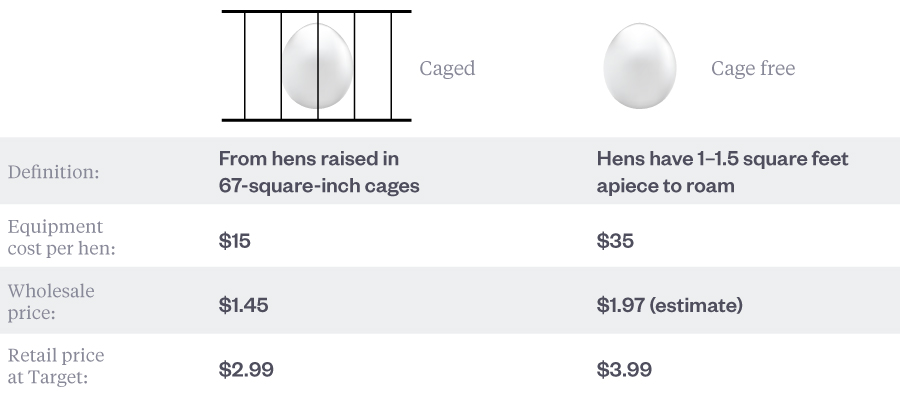 ...but as more companies commit to cage-free eggs, the cost to produce and consume them may lessen.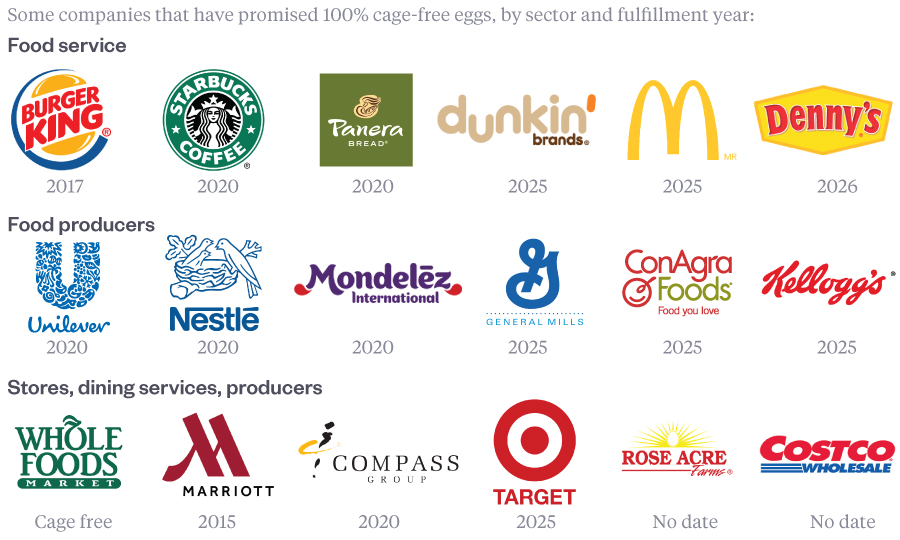 Sources: Nielsen (cage and cage-free sales and unit data); Egg Industry magazine (top egg producers); Bloomberg (operating margin, capital expenditure); United Egg Producers (cost per hen); Urner Barry (wholesale); Humane Society (cage-free companies, egg definitions)
This column does not necessarily reflect the opinion of Bloomberg LP and its owners.
To contact the author of this story:
Rani Molla in New York at rmolla2@bloomberg.net
To contact the editor responsible for this story:
Timothy L. O'Brien at tobrien46@bloomberg.net