Thanks to the shale revolution, the U.S. has been pumping a lot of oil on the cheap, helping to drive down prices to six-year lows and to fill up storage tanks. Indeed, we're running out of places to put it. 
The U.S. has 490 million barrels of oil in storage, enough to keep the country running smoothly for nearly a month, without any added oil production or imports. That inventory doesn't include the government's own Strategic Petroleum Reserve, to be used in the now highly unlikely event of an oil shortage. Nor does it include oil waiting at sea for higher prices. The lower 48 states also boast about 4 trillion cubic feet of natural gas in storage -- a far bigger cushion than Americans have needed so far during a very warm winter.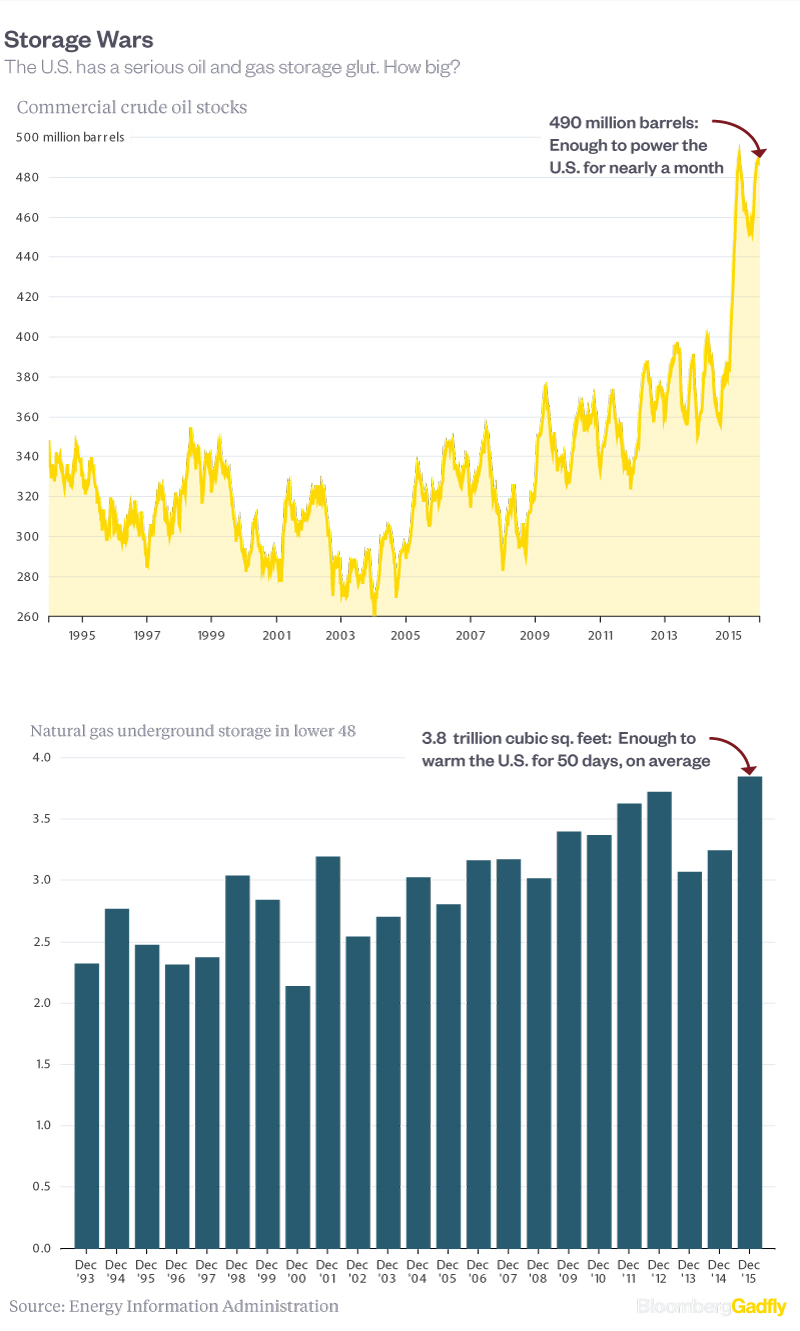 For their part, OECD countries (including the U.S.) have nearly 3 billion barrels of oil in storage -- or enough to keep factories lit and houses heated in those countries for two months, cumulatively, without added production or imports.
The glut is going to continue worldwide unless some major producers stop pumping. OPEC announced recently that it was abandoning output limits.
So what happens when there's too much oil to store? Producers will try to rid themselves of it by cutting prices. In that scenario, the price would plummet so far that some producers would shutter their wells altogether -- which is, perhaps, the only way that the oil glut will ease.
This column does not necessarily reflect the opinion of Bloomberg LP and its owners.
To contact the author of this story:
Rani Molla in New York at rmolla2@bloomberg.net
To contact the editor responsible for this story:
Timothy L. O'Brien at tobrien46@bloomberg.net