The U.S. housing market has a supply problem. 
Some 3.2 million potential buyers and renters (read: Millennials and Generation X'ers) face a new housing shortage, according to PwC, a consultancy.  The data below suggests that the shortfall won't disappear soon.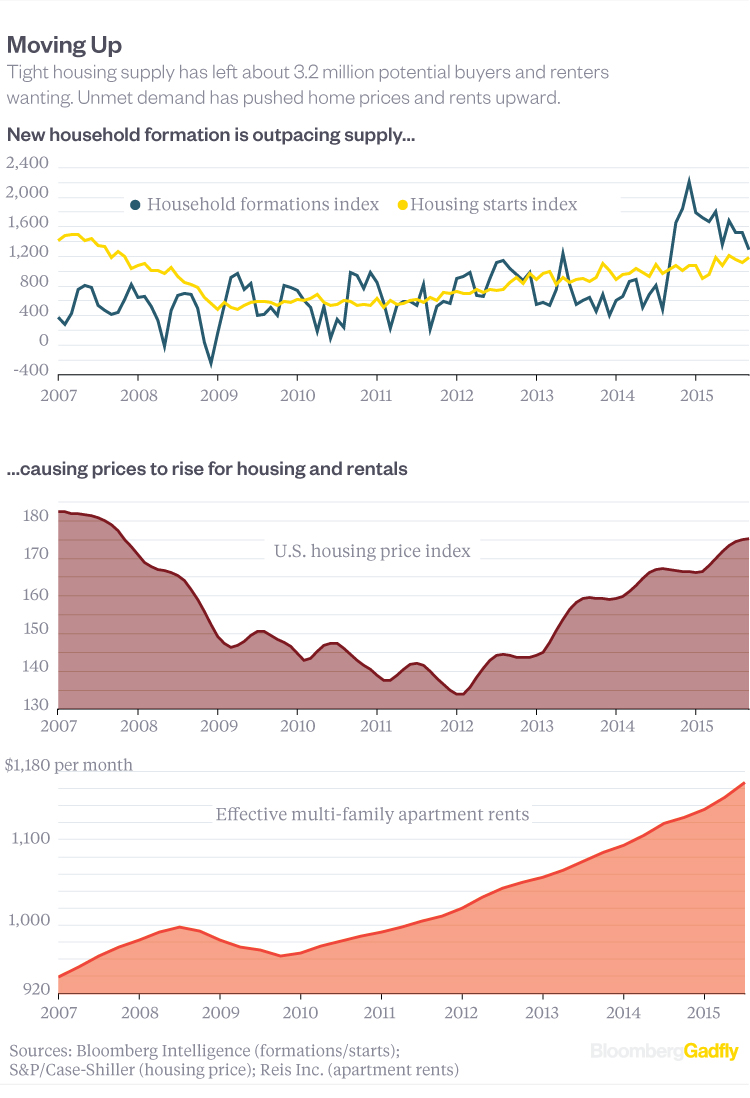 Renting has become the preferred option for those financially traumatized by the housing bust that began nearly a decade ago, and homeownership has declined from its peak in all age groups.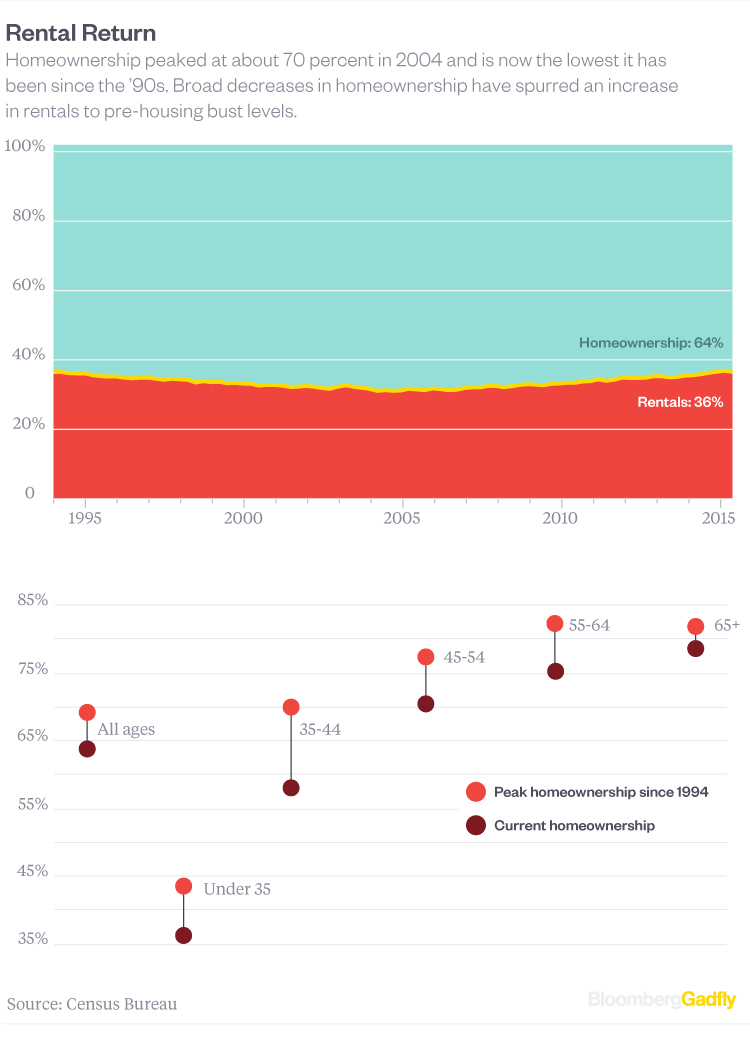 New housing demand, on the other hand, has largely been driven by existing homeowners looking to "move up" into bigger, better houses. These homes are often 2,500 square feet in size and typically feature four bedrooms, two-and-a-half baths, and a two-car garage, according to the National Association of Home Builders. While builders like Lennar, Toll Brothers and Meritage Homes are well-positioned to sell to the upwardly mobile, the segment is becoming increasingly saturated with housing providers and more price-sensitive buyers. 
Housing demand in the U.S. is most robust in regions with relatively stronger labor growth, especially in the South and West (with the noted exception of Houston, which has suffered from the oil plunge). 
D.R. Horton and LGI Homes are among those going after entry-level buyers and they've been quite successful, according to Bloomberg Intelligence analyst Drew Reading. Though first-time buyers account for less than 20 percent of the new housing market (historically it's been about 30 percent), there are tens of millions of millennials who may soon start dominating the first-time-buyer pool. 
This column does not necessarily reflect the opinion of Bloomberg LP and its owners.
To contact the author of this story:
Rani Molla in New York at rmolla2@bloomberg.net
To contact the editor responsible for this story:
Timothy L. O'Brien at tobrien46@bloomberg.net