Cars are getting more techy. While consumers of all ages expect autos to be wired -- and are willing to pay a premium for that privilege -- bad tech experiences in cars are one of their greatest frustrations. 
Ford, which went nearly all-touchscreen a few years ago with its much-lamented MyFord Touch, has once again embraced buttons. Ford said that's what its customers want. Honda, on the other hand, is making bigger moves toward touchscreens. 
Before multimedia and interactive tech earn a happy place on drivers' dashboards, voice controls -- which currently account for one-third of the complaints about wired autos -- will have to get a lot better. J.D. Power and Associates estimates that automakers spend billions of dollars on interactive technology for cars. But until complaints subside, that spending appears to be creating products that are frustrating car customers.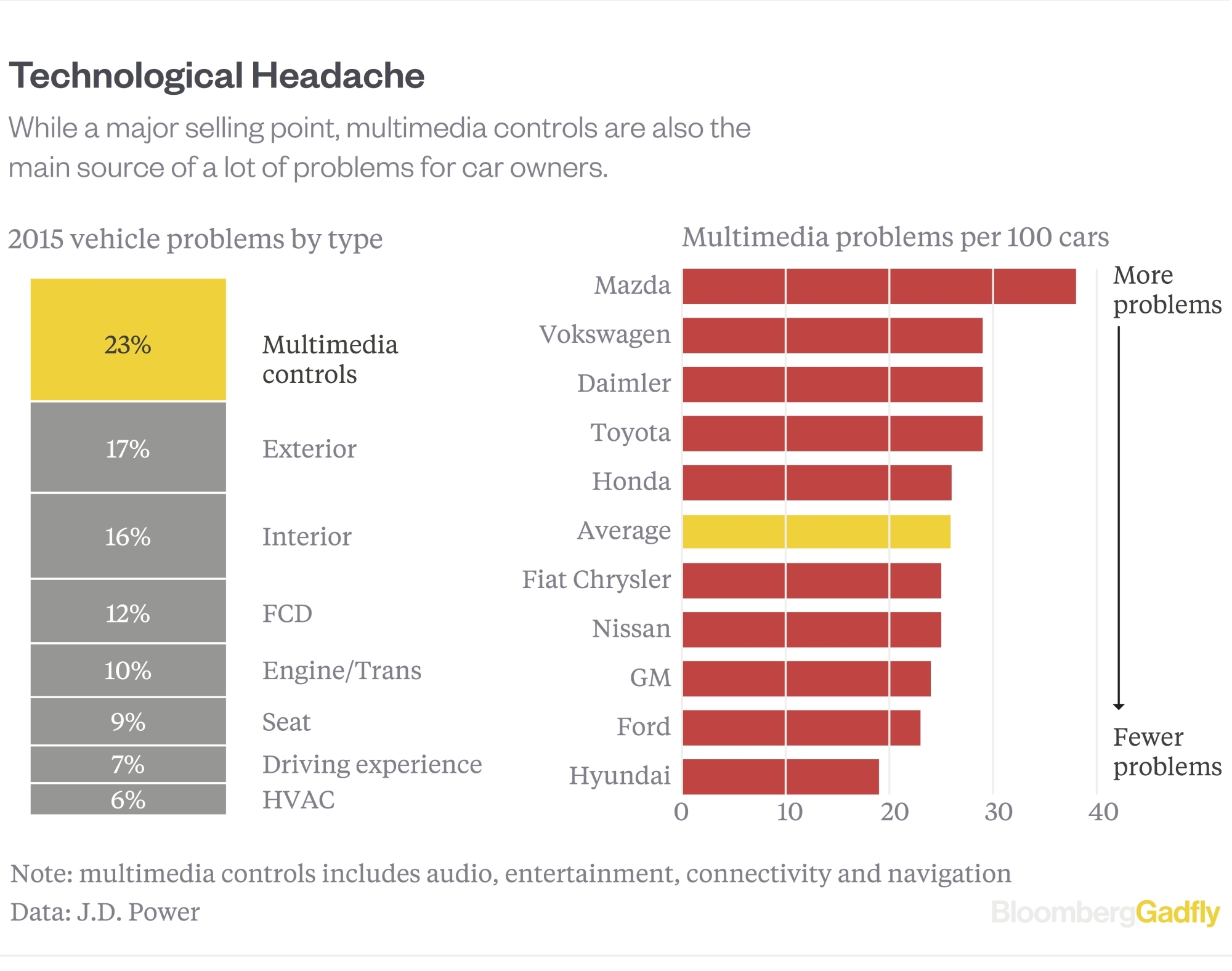 As the chart above shows, multimedia controls have been the most problem-prone part of new vehicles. (Even though other traditional hardware and engineering problems account for a smaller share of complaints than they once did.) Dash-mounted tech guides everything from climate control to entertainment -- and it has proven difficult for many drivers to use. What's more, 20 percent of owners surveyed by J.D. Power this year said they weren't using about half of the tech options in their cars. Because consumers want gizmos, automakers will continue to provide them, but there's ample room for improvement. (When was the last time you used that in-vehicle concierge?)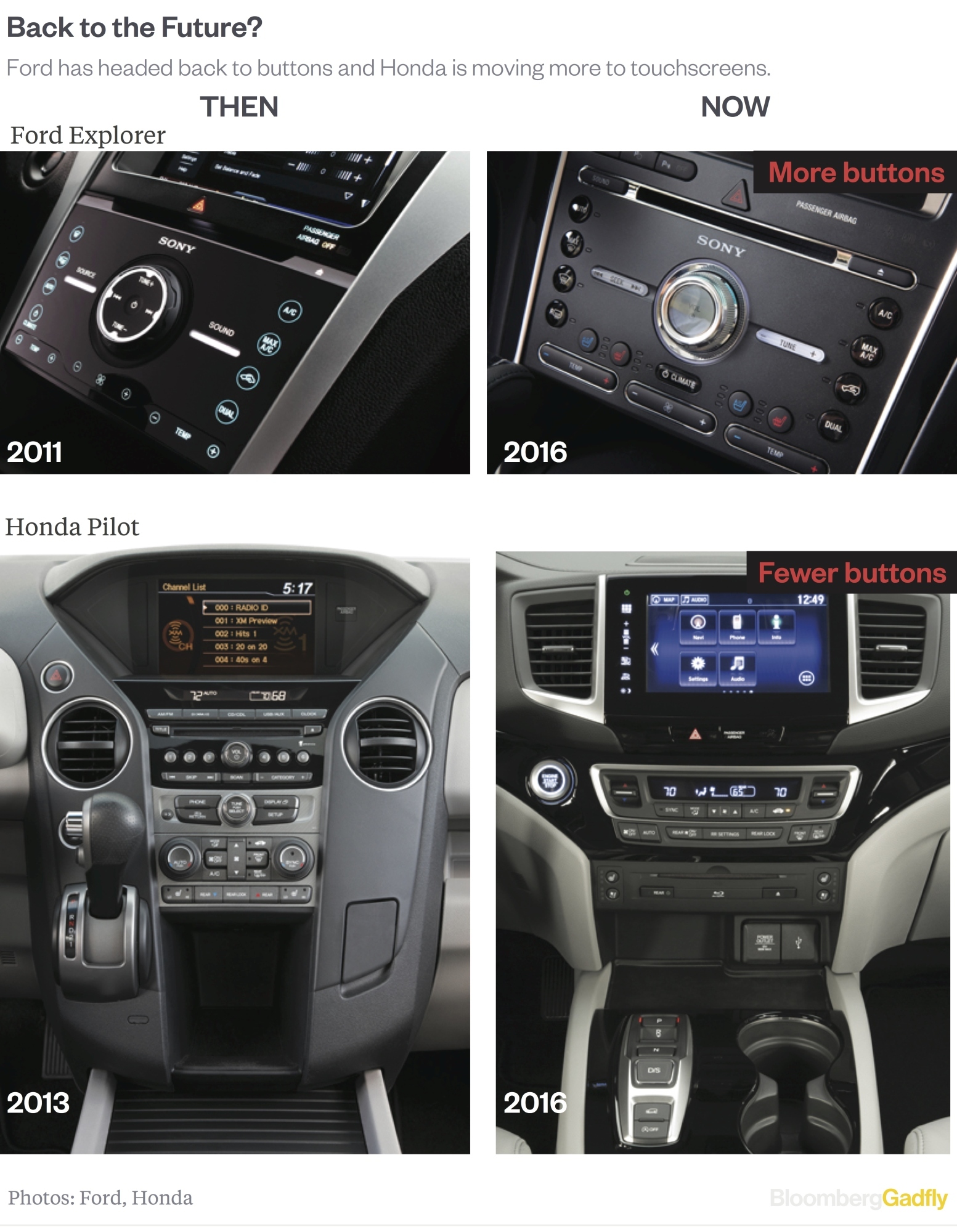 In addition to Ford, other car companies are also moving away from interactive screens and back to buttons, after failing to provide multimedia systems that are at once useful and easy-to-use. Automakers currently tend to blend a combination of buttons and screens but none appear to have gotten it just right based on the level of complaints. If carmakers want to court tech-savvy drivers, they'll need to do better (or cede the market by letting their customers improvise with their smartphones).
This column does not necessarily reflect the opinion of Bloomberg LP and its owners.
To contact the author of this story:
Rani Molla in New York at rmolla2@bloomberg.net
To contact the editor responsible for this story:
Timothy L. O'Brien at tobrien46@bloomberg.net