General Electric is in the process of unwinding years of diversification, and now considers "conglomerate" a dirty word.
GE completed its spinoff of Synchrony today, a $65 billion move away from the volatile finance industry. Gadfly's Brooke Sutherland thinks investors owe CEO Jeff Immelt praise for the effort. GE announced in April that it would punt most of its finance arm, GE Capital, to focus on core industrials. So far, GE has additionally divested $128 billion of GE Capital assets. Plans call for peeling away another $74 billion. Here's what's staying and going at GE Capital: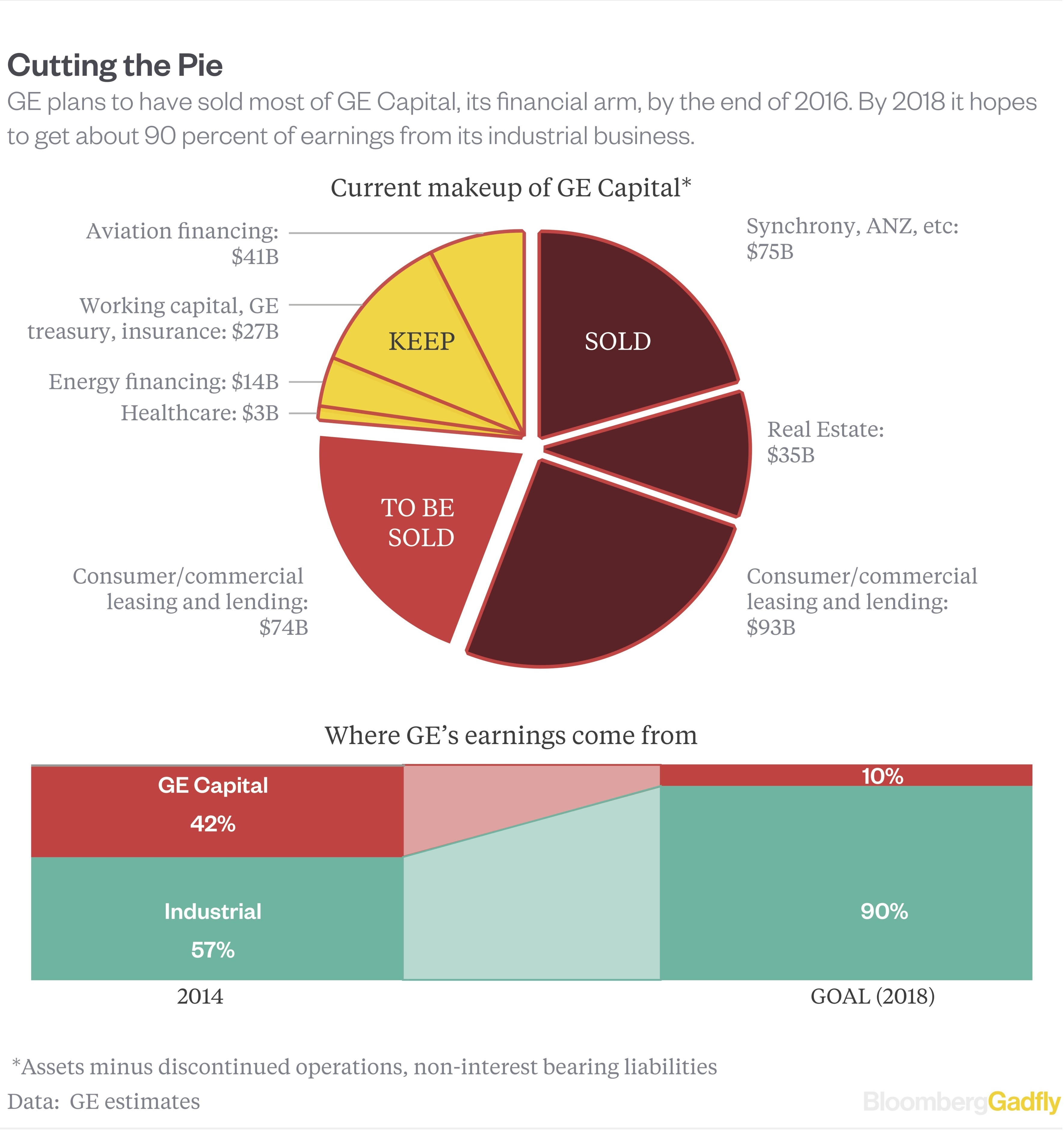 This monumental shift basically means GE is bidding farewell to consumer financing.
It's a no-brainer for it to retain a limited financing capacity in other areas because in many cases it helps its customers also buy GE products. GE says 85 percent of the aircraft it finances have GE engines in them. The same goes for energy financing (it finances power plants that use its gas turbines) and health care (it finances hospitals that use its MRI machines). 
This column does not necessarily reflect the opinion of Bloomberg LP and its owners.
To contact the author of this story:
Rani Molla in New York at rmolla2@bloomberg.net
To contact the editor responsible for this story:
Timothy L. O'Brien at tobrien46@bloomberg.net