A backlog of oil inventories has filled the bellies of tankers stuck at sea, waiting for oil prices to rise. As Gadfly's Liam Denning noted, storing the world's massive glut of oil may be a bigger problem for the oil market than geopolitical tumult in the Middle East or elsewhere.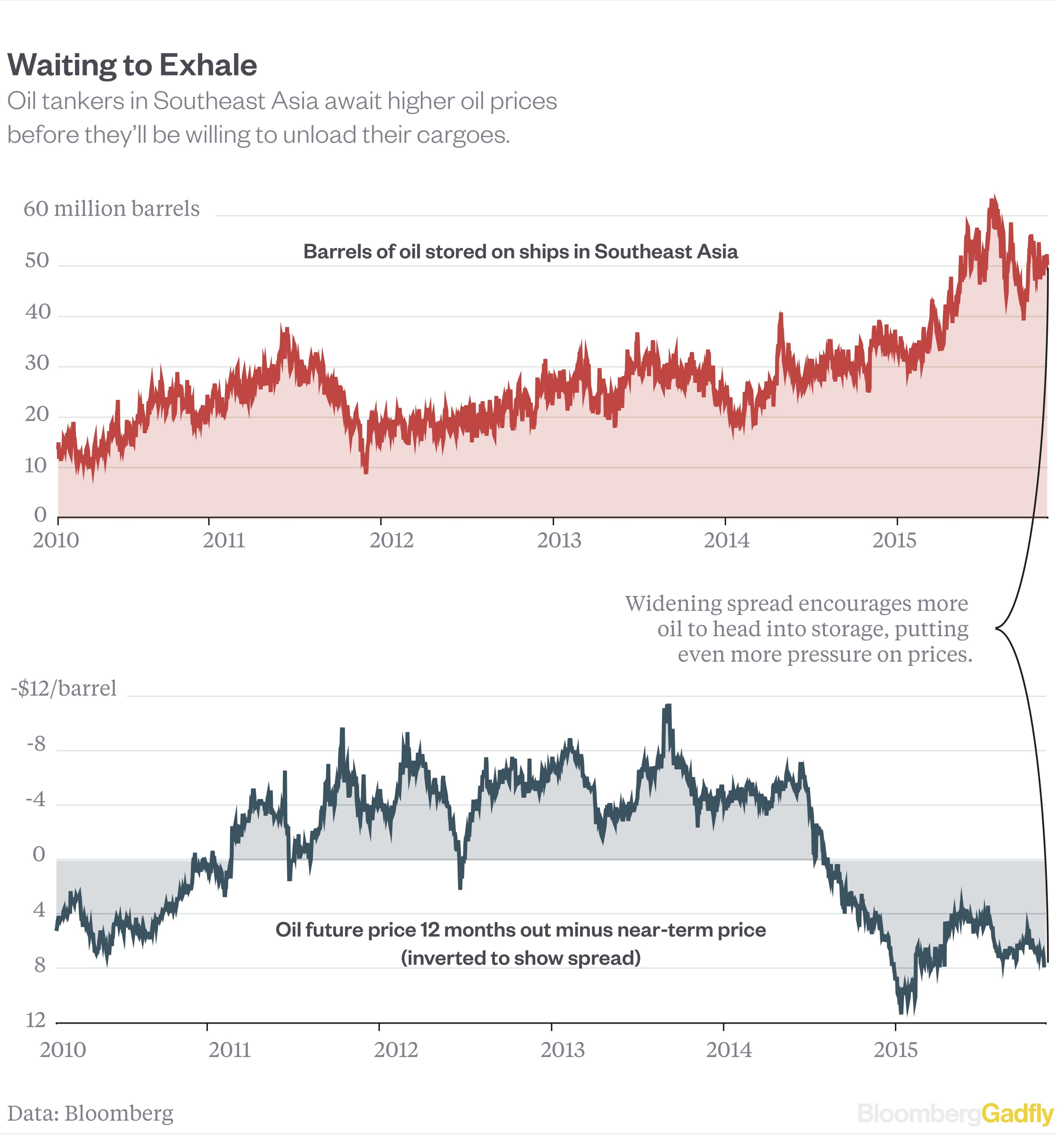 Oil storage at sea is at a high globally for this time of year as sellers wait for contract prices to rise about another $8 a barrel, according to Bloomberg data. That creates a circular problem, though: high oil inventories drag down prices, forcing inventories to remain high. The situation is especially pointed in Southeast Asia, which has the most oil waiting offshore: currently 50 million barrels.
This column does not necessarily reflect the opinion of Bloomberg LP and its owners.
To contact the author of this story:
Rani Molla in New York at rmolla2@bloomberg.net
To contact the editor responsible for this story:
Timothy L. O'Brien at tobrien46@bloomberg.net