Twitter and Pinterest are into search, coveting how sticky and lucrative the service can be (just ask the web's search king, Google). Among all of the searchers, Facebook could displace Google. The social network is already well-positioned on mobile and even beats Google at display ad revenue, according to eMarketer data.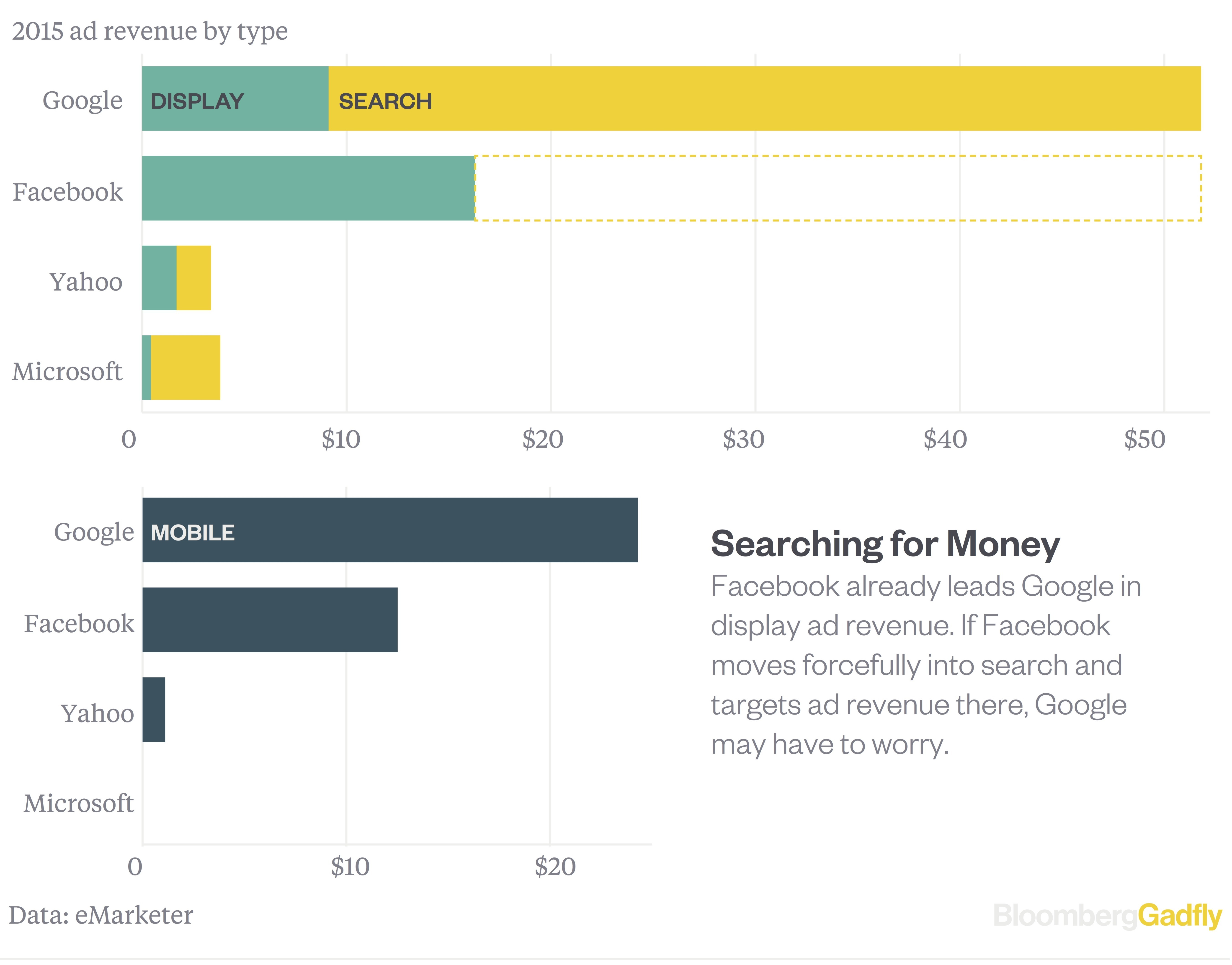 Facebook currently has 1.5 billion searches a day -- and it's not yet a real search engine. Facebook souped up its internal search last month, so users can find old posts. It's also currently working on something called Facebook M. Facebook's David Marcus told Wired he wants M to be the first stop for people looking to do or buy anything. It's a tall order, but if it's successful it could be a powerful search competitor. ("If I can find it on Facebook and I'm already there anyway...") 
Google, for its part, remains a tough competitor. It fielded 3.3 billion search queries a day -- in 2012 (it hasn't released comparable figures since, but it said the total per day has grown much higher). Google has also been moving toward the personal assistant sphere, another promising market. 
This column does not necessarily reflect the opinion of Bloomberg LP and its owners.
To contact the author of this story:
Rani Molla in New York at rmolla2@bloomberg.net
To contact the editor responsible for this story:
Timothy L. O'Brien at tobrien46@bloomberg.net