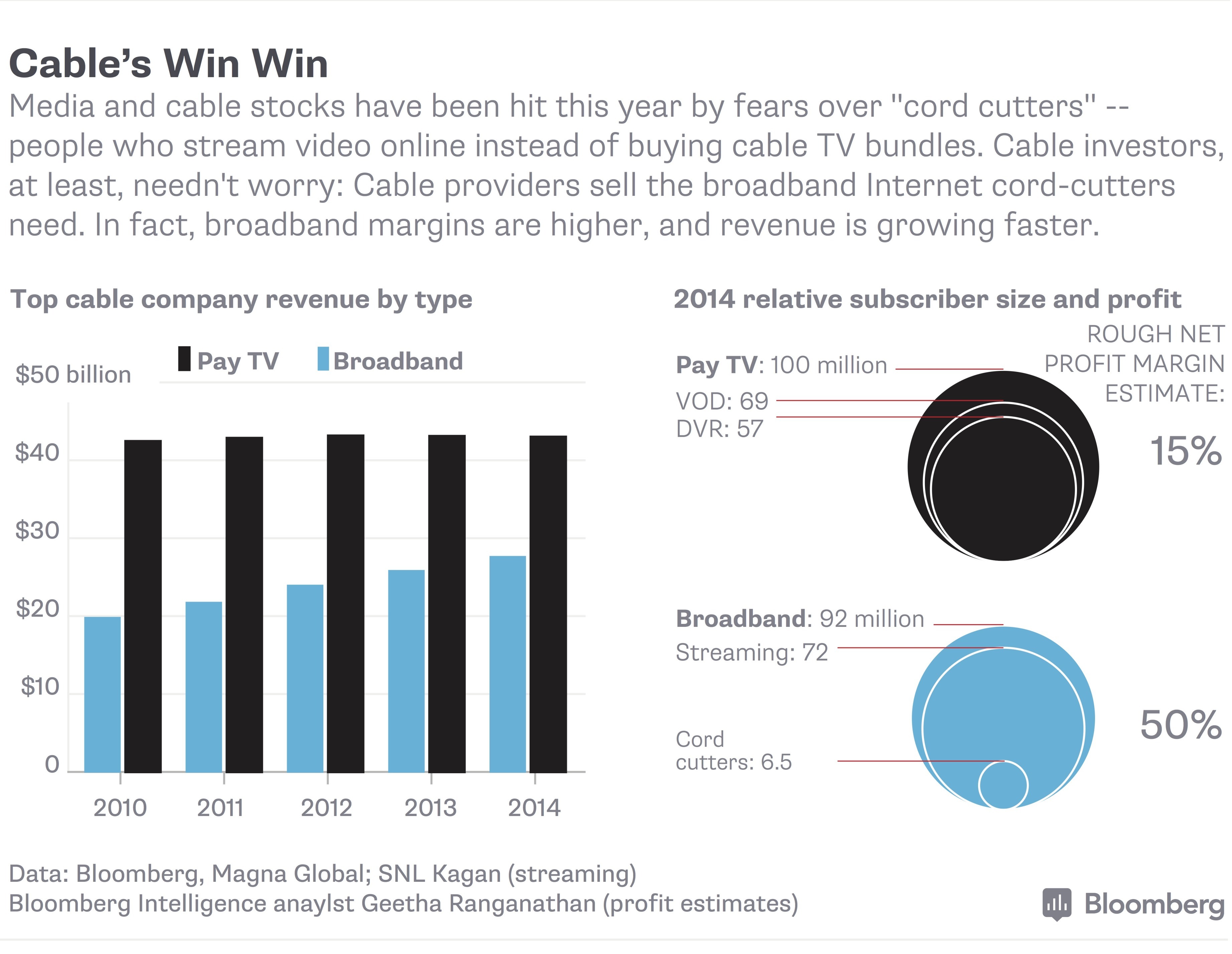 Media stocks took a dive after Time Warner earnings on Wednesday renewed fears that cord cutters will upset business models throughout the media and cable industries. This echoed another tumble in August, when Disney earnings raised similar fears.
But cable companies are holding their ground: While Time Warner shares fell nearly 7 percent on Wednesday, Time Warner Cable shares fell just 0.3 percent. Cable company quarterly results last month showed them gaining broadband subscribers at a rapid clip and slowing the bleed of cable subscribers. Investors may be catching on to the fact that cable providers benefit whether customers cut the cord or not.
This column does not necessarily reflect the opinion of Bloomberg LP and its owners.
To contact the author of this story:
Rani Molla in New York at rmolla2@bloomberg.net
To contact the editor responsible for this story:
Mark Gongloff at mgongloff1@bloomberg.net