Hedging your bets is usually a good idea -- unless you're hedging against oil going higher and the bottom falls out instead. 
Airlines burn a lot of jet fuel, so they sensibly hedge against the oil market's swings. But they miss out on some cost savings when prices fall after they've locked them in. And jet-fuel prices have fallen a lot in the past year, averaging $1.50 per gallon, down from $2.46 a year ago, according to the New York Harbor Jet Fuel Price.
Suddenly American Airlines, which hasn't hedged fuel costs since 2013, looks like a genius. It stands to enjoy the highest fuel-cost savings among major airlines in the fourth quarter compared to the same quarter a year ago, according to a report released Wednesday by Bloomberg Intelligence analysts George Ferguson and Ian McFarlane. Southwest, which is paying $2.08 a gallon because of earlier hedging, has the worst deal.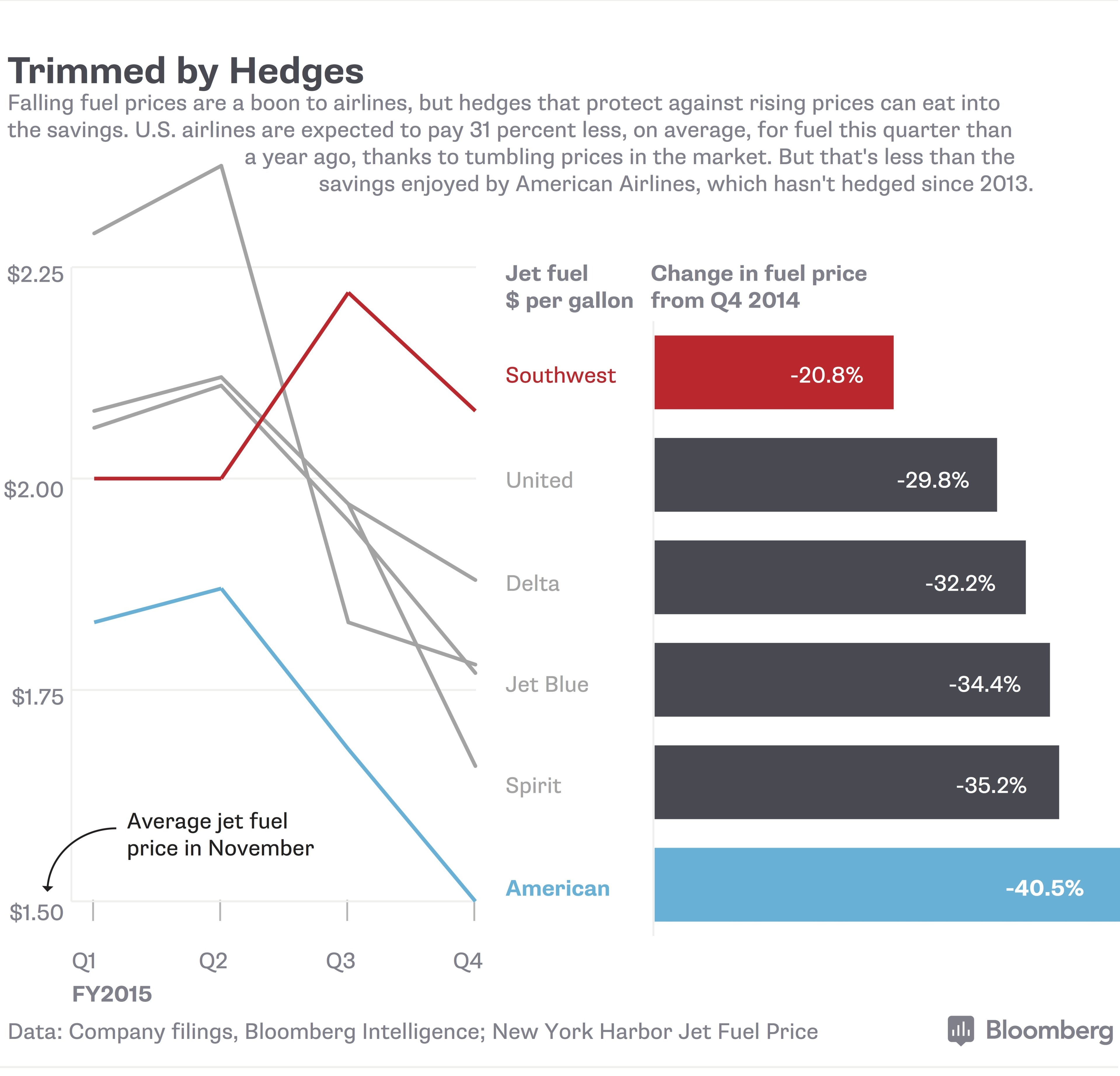 This column does not necessarily reflect the opinion of Bloomberg LP and its owners.
To contact the author of this story:
Rani Molla in New York at rmolla2@bloomberg.net
To contact the editor responsible for this story:
Mark Gongloff at mgongloff1@bloomberg.net