Sprint just showed the promise and peril of a hot trend: consumers buying phones without carrier subsidies that lock them into long contracts. Sprint on Tuesday said it added 237,000 new monthly phone customers in its latest quarter with super-cheap plans meant for people with unlocked phones. But it also suffered a wider than expected loss as it paid up to lure those subscribers.
Last week, rival T-Mobile said it added more than 1 million new customers in the quarter, but earnings missed forecasts. Sprint and T-Mobile, the smaller and cheaper of the 'Big 4' carriers, have driven down prices to draw customers from AT&T and Verizon. But the approach is proving costly. It could also be tough to sustain if they can't improve service quality -- and bulking up network performance is another huge cost.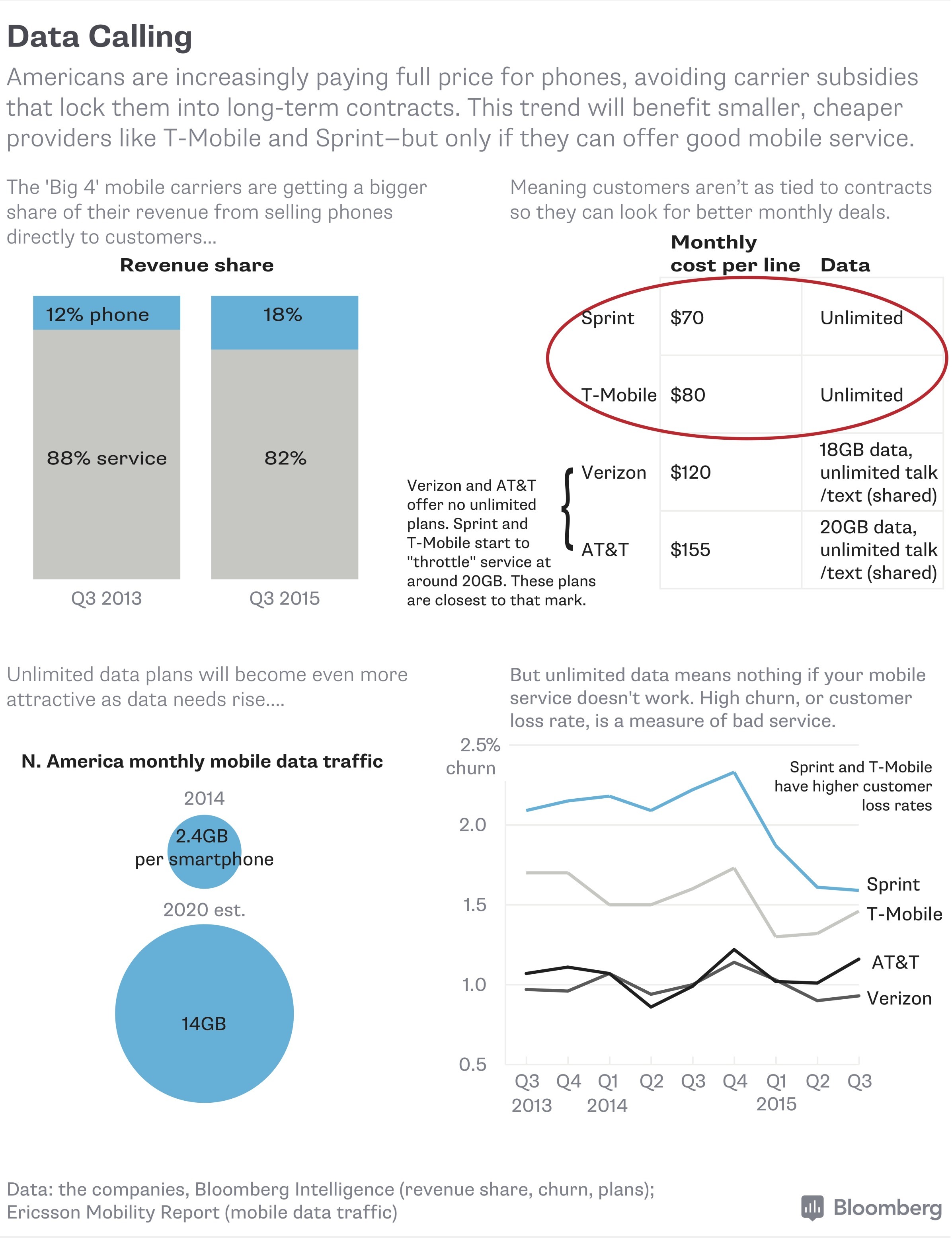 This column does not necessarily reflect the opinion of Bloomberg LP and its owners.
To contact the author of this story:
Rani Molla in New York at rmolla2@bloomberg.net
To contact the editor responsible for this story:
Mark Gongloff at mgongloff1@bloomberg.net