Russia's Dirty Gas Is Keeping Europe From Freezing Over
European politicians head into COP26 talks as climate heroes, but the continent is deeply reliant on natural gas that comes with supersized methane emissions.
Just a few major pipelines stand between hundreds of millions of people in the European Union and total energy collapse. This vast and—for now, at least—stubbornly indispensable infrastructure carries a dark secret into the heart of what's supposed to be the first continent to reach the post-fossil fuel era.
Engineers from Russia's state-run energy giant, Gazprom PJSC, are charged with maintaining the tenuous supply of natural gas. Their work, at times, involves releasing immense clouds of superwarming methane on the crossing from the Siberian tundra to Europe.

Take an incident on June 4 that started off as routine maintenance. As the company later described it, engineers found a defect serious enough to shut down the pipeline, which involved releasing gas inside the tube. It's a standard practice in Russia and elsewhere that many operators see as the simplest and cheapest way to prevent explosions. Gazprom didn't break any laws. Yet, because methane has far more planet-warming power than carbon dioxide, that single plume had the potential to trap the same amount of heat as the emissions from burning 350,000 barrels of oil.
On that same day the EU's climate czar appeared on video screens across the bloc. Frans Timmermans wore a pale lavender shirt and clear-framed glasses for an interview in which he talked up the world's most ambitious green policies. "It's about learning to live within planetary boundaries," he said. "It's rethinking the way we live."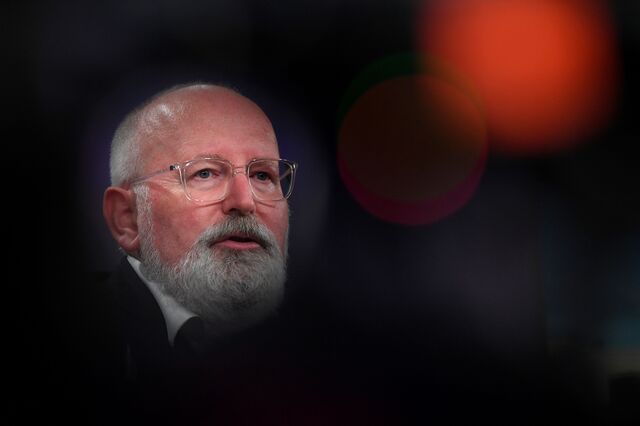 It's Timmermans's job to give voice to the European goal to become the first climate-neutral continent, a pathway requiring nothing less than the complete transformation of a gigantic economy. Every aspect of daily life is touched by the agenda. But the Gazprom workers and the pipelines they maintain remain vividly beyond the reach of EU climate measures. The green continent has for decades relied on imported gas from Russia to power electricity grids, run factory furnaces, and heat homes.
That dependence has been all too clear in recent months. A shortage of gas pushed electricity prices to record highs and forced some manufacturing to shut down. European leaders head into this week's United Nations COP26 climate summit well ahead of their peers in green action and pushing for a global pledge to cut methane emissions at least 30% from 2020 levels by the end of the decade. Yet the Brussels-Moscow energy relationship, hardwired across thousands of kilometers of steel pipeline, is responsible for one of the biggest ongoing fossil fuel transfers on Earth—one that comes with supersized planet warming emissions.
Gazprom says it released enough methane to trap the same amount of heat as 25.5 million tons of CO₂ last year. But that only takes into account the warming impact over a century. Methane is much more dangerous in its first two decades in the atmosphere, during which Gazprom's 2020 emissions would exceed the annual carbon footprint of the entire city of Paris or the Chinese industrial hub of Tianjin.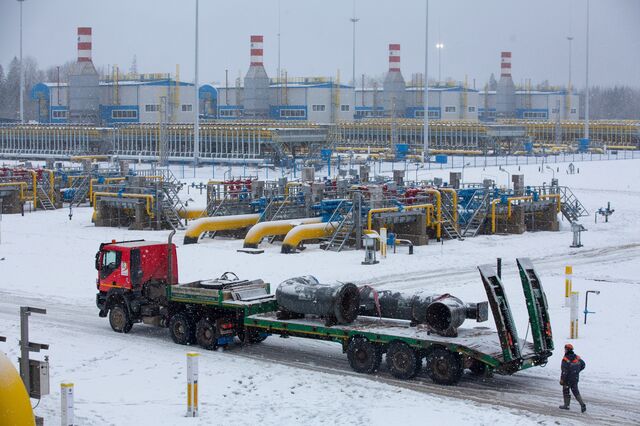 Russia's man-made methane emissions threaten to upend global efforts to curb releases of the potent greenhouse gas. Methane dissipates much faster than CO₂, which means that halting releases could have a quicker effect on slowing climate change than almost any other single measure. Russia's oil and gas industry emitted 12.9 million tons of methane in 2020, according to the International Energy Agency, the most in the world. The U.S. was a close second, followed by the reclusive central Asian state of Turkmenistan.
Stemming methane emissions from oil and gas infrastructure is the rare climate solution that doesn't require research and development. The IEA estimates that about three-quarters of global methane emissions from fossil fuels can be avoided with current technology. Advocates argue that many of those measures, such as upgrading things like compressor stations and pipeline valves, would pay for themselves in the long run because the gas saved can be sold.
Gas companies are also under pressure to cut the emissions from their product or face the threat of losing customers who have to meet their own green targets. "If the oil and gas industry is going to claim that it needs to leak or vent methane," says Christophe McGlade, head of the energy supply unit at IEA, "then it's very difficult to see how it can also make the case that natural gas is going to be part of the solution towards achieving our shared climate objectives."
It's not such a clear-cut proposition when it comes to Russia. The country is taking steps to stem releases and lower the volume of gas that it vents, and it says that its new Nord Stream 2 pipeline that runs under the Baltic Sea to Germany offers Europe cleaner gas because its journey is shorter and the infrastructure is brand new. But tackling many of the big leaks will also require an overhaul of infrastructure in places where there's less incentive to make huge investments, especially when there's a chance that demand for gas will drop in the decades to come. That includes routes that link up to Ukraine, which Russian President Vladimir Putin has been trying to cut out of the supply chain for years.
Any climate concessions from Putin are likely to come with strings attached. Dozens of countries are set to join the global methane pact being pushed by the EU and the U.S. at COP26, but Russia wants something in exchange for signing on: the lifting of sanctions on green investments by Gazprom. The U.S. and the EU imposed the restrictions, along with a raft of others, after Russia annexed Crimea in 2014.
Russia's economy ministry, which is responsible for developing laws aimed at cutting emissions, didn't immediately respond to questions. Gazprom said in a statement on Friday that its products have "the lowest carbon footprint among leading global oil and gas producers."
"Russia's pipeline emissions can be fixed," says Steven Geiger, founder of energy advisory firm Innova Partners, who has 30 years of experience working in Russian energy systems. "But who's paying for it? Will the Russian government on its own implement an aggressive climate policy or seek to share the cost with end users? Meanwhile, Europe is promoting an aggressive climate policy, but they need to keep gas prices in line to avoid social issues."
---
The Methane Menace
Read more about the supercharged gas that could turn the tide of global warming.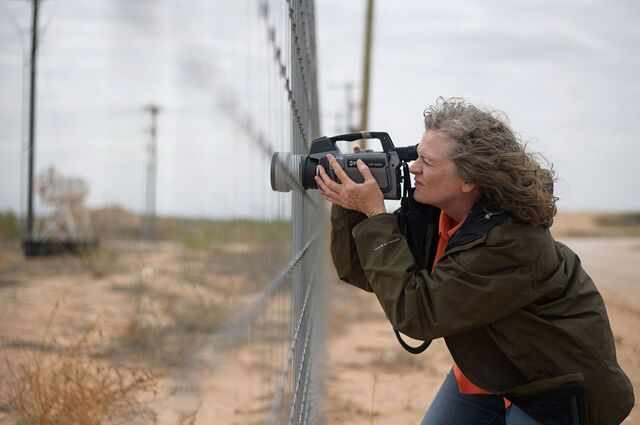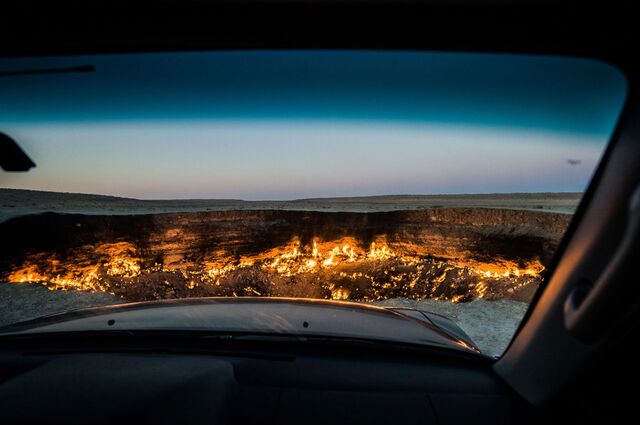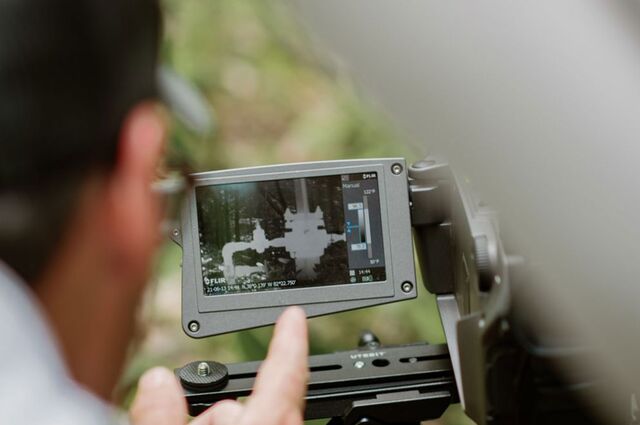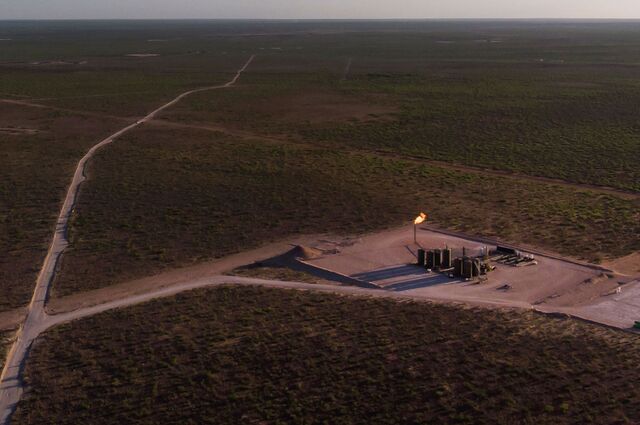 ---
It's taken years for Europe to come to grips with the severity of its methane problem. Claus Zehner, a scientist at the European Space Agency, remembers the ribbing his team endured from American colleagues at NASA when they first started trying to use satellites to track greenhouse gases. "They were smiling at us a bit, as if they were saying our idea sounded interesting but also a little bit crazy," he recalls.
In 2002 the ESA launched the Envisat satellite carrying an instrument called the Sciamachy, short for scanning imaging absorption spectrometer for atmospheric cartography. It was also a play on the Greek word for "fighting shadows," because it allowed the detection and measurement of invisible CO₂ and methane. This would eventually become a key weapon in the EU's battle against global warming.
Today, Zehner is the mission manager for the ESA's Sentinel-5 Precursor, a descendent of Envisat. The data it beams back to Earth allowed French geoanalytics firm Kayrros SAS to pinpoint the plume from Gazprom's pipeline in June. The satellite has also alerted investors and the public to similar leaks from top gas-producing countries such as Iraq, Algeria, and Kazakhstan. When it comes to tackling methane, "space gives you one possibility," says Zehner. "You don't solve everything, but it contributes."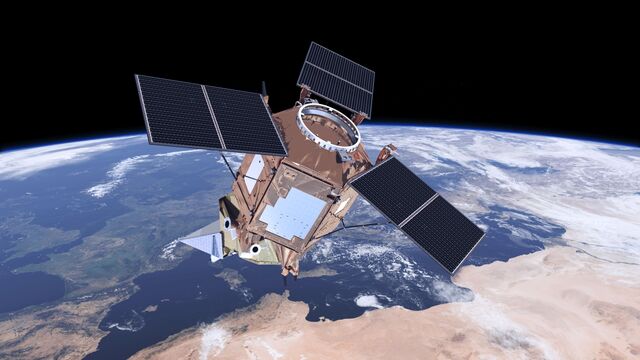 It's difficult to tell exactly how much methane is coming from Russia. Even when conditions are optimal, Sentinel-5P's methane sensor doesn't detect all plumes. When analyzing the data, it's easier to quantify high concentration releases from large point sources—including natural gas pipelines. To assess smaller, diffuse sources dispersed over a wider area like a fossil fuel basin, scientists use a technique called inverse modeling to estimate aggregate emissions. That's how researchers at the nonprofit Environmental Defense Fund (EDF) and Harvard concluded that the methane emissions from Russia's oil and gas industry average about 8.3 million tons a year. In the short term, that has almost the same global warming impact as all the CO₂ pollution from Germany. Russia's natural resources ministry said that "open databases" such as the IEA and EDF use "simplified approaches to estimating greenhouse gas emissions."
The IEA estimates more than half of Russia's oil and gas methane emissions are the result of venting similar to what the Gazprom engineers did on June 4. About a third comes from accidental leaks. Operators also sometimes burn excess gas, known as flaring, turning it into less heat-trapping CO₂. But that process isn't always seamless, with leftover methane making up the rest of Russia's emissions.
Scientists and environmental advocates argue that this puts Russia's oil and gas sector in a good position to stem methane leaks from its infrastructure. "If you know enough to produce and ship oil and gas, you definitely know enough to be able to find and fix leaks, replace valves, and rebuild engine compressors," says Mark Brownstein, senior vice president of energy at EDF. "It is very much in the realm of auto mechanics rather than rocket science."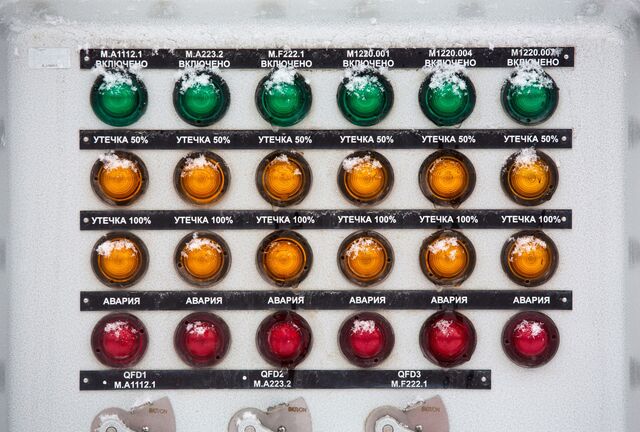 Gazprom risks getting left behind by rivals who are competing to show they're cutting emissions. Global gas exporters in the industry-led Oil and Gas Climate Initiative, including Exxon Mobil Corp. and Royal Dutch Shell Plc, have ambitious pledges to slash average emissions from extracting and producing fuel, while multiple U.S. producers have joined efforts to have their emissions certified by independent third-party auditors.
Methane continues to leak relentlessly from Russia's pipelines. On Oct. 5 another plume, which had the planet warming power of 8,000 British cars, was spotted hovering over Gazprom's pipelines in the western Nizhny Novgorod region. The company said it carried out work in the area on that day, during which some gas was vented. "The major bulk of the gas from the disconnected section of the gas pipeline was saved and pumped into the operating section of the gas pipeline," a Gazprom spokesperson said in an e-mail. "A small part of the gas, which was technologically impossible to store, was vented."
The question for European policymakers is whether to accept that as a reason to pollute. Officials plan to put forward legislation in December that will boost monitoring and reporting standards at home. In a proposal to the EU Commission, the nonprofit Clean Air Task Force recommended that the bloc bans routine venting and flaring altogether so companies can't claim that leaks are unavoidable.
That would help clean up leaks in Europe's own backyard. CATF uses a special infrared camera to document methane releases from energy facilities all over the continent. Their footage shows methane leaking all over Romania. In Germany, meanwhile, a compressor station outside Berlin quietly spewed methane on and off over a two-week period. That would never have been allowed if the leak had been of oil, says Jonathan Banks, director of methane at the task force. "In all these cases the companies were not violating any EU laws," he says. "There are contradictory policies that result in more pollution."
Dealing with emissions from imported gas is a bigger challenge that will have a much more consequential outcome for the planet. EU policymakers are already in the process of implementing a levy on emission-heavy imports, such as steel and cement, to discourage the outsourcing of pollution to other countries as the bloc tightens its own rules. The system kicks off later this decade, but it's unlikely policymakers will impose the same penalty on methane, according to an EU official involved in talks, who asked not to be named because the discussions are private. Instead, the bloc is considering a grading program to distinguish between suppliers that takes into account the amount of the greenhouse gas emitted per unit of energy produced.
It's an idea that's being pushed by some energy companies who are confident they'll score well. But relying on satellites to estimate the methane intensity of large natural gas exporters is tricky. Emissions can vary widely between production sites, even when they're run by the same company. The same goes for pipelines. There's added uncertainty when it comes to Russia, according to EDF, because in higher latitudes, where much of the country's energy reserves lie, satellite observations are limited by the short daylight hours during winter months.
The European Commission did not respond to questions.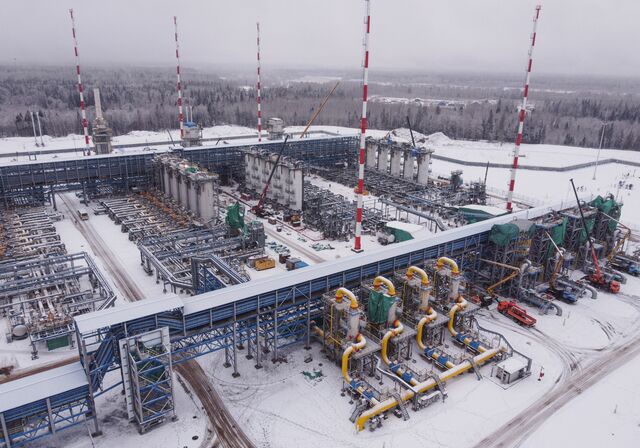 The methane from Russia hangs like a cloud over Europe's progressive politicians. All their efforts to cut emissions at home will be undermined if the bloc's gas suppliers don't follow suit.

Russia "always claimed that they have no leaks and they're doing well," says Jutta Paulus, a Green Party member of the European Parliament from Germany, until Sentinel-5P revealed the extent of its methane problem. She's pushing the bloc to adopt a framework that will boost monitoring, reporting, and verification of emissions overseas, Paulus says, so "Gazprom can no longer say that we're all doing very fine."

The June 4 leak illustrates how challenging it is to arbitrate from afar whether a release was truly unavoidable. Operators all over the world, from Canada to Iraq, have insisted their emissions detected by satellite were part of normal operations or necessary for safety reasons. In some cases that's true. But without robust regulation and deeper transparency into individual events, it's companies that decide where to draw the line.

That day in early June started off calmly enough. Gazprom engineers pushed a device known as a smart-pig into the pipeline to check for signs of corrosion that might trigger an accident and disrupt shipments. Technicians spotted a serious defect that had to be addressed immediately.

"Given the urgency, it was impossible to use a mobile compressor station, which could have helped to reduce the release," Gazprom said in a statement. The company says it tries its best to use the devices, which are essentially pumping stations on wheels that link up to the pipeline and siphon the excess gas away, whenever possible. Gazprom cut methane emissions last year by 22% from 2019, according to the company's environmental report, which was audited by KPMG, and said it's expanded its fleet of mobile compressors to 15 to help reduce pollution further.

But the challenge isn't just stemming leaks and lowering the amount of methane that's vented. Gazprom has to manage the world's biggest network of pipelines. Laid end-to-end, the links would circle the Earth more than four times. Keeping gas flowing through those pipes requires a greater number of compressor stations, meaning there's more infrastructure that's prone to releasing emissions during routine maintenance, not to mention accidental leaks because of wear and tear. That's especially true with the key above-ground export pipelines that were built from the late 1960s to the early 1980s.

Kayrros, the French geoanalytics firm, identified 44 releases from 2019 through Oct. 25 this year within a 60-kilometer (37-mile) corridor along the Brotherhood pipeline, one of the oldest links, and 33 emissions events near the Northern Lights and Yamal-Europe conduits. Assuming each of the events lasted 6 hours, about 40,000 tons of methane was emitted over those two corridors. It's difficult to use satellite data to detect releases, if there are any, from the newer Nord Steam lines that run underwater.

Putin has tried to shift the conversation in recent months. After years of dismissing the risks of climate change, he has prodded officials to take the threat more seriously and acknowledged the dangers of more extreme weather to Russia's economy. In October, he announced a target for the country to zero out emissions by 2060. Russian officials say the change in tone is in part being driven by a belated realization that the EU is serious about implementing regulations that could penalize the country for excess emissions in key industries. Russian oil and gas producers could lose $3 billion to $4 billion a year if the EU introduces a carbon border tax, the country's Deputy Energy Minister Pavel Sorokin said in April.

There are also signs Gazprom could try to produce its own figures for emissions seen from space. The company says the first of six planned orbitals that can monitor methane is scheduled to launch in 2024. Deputy Chief Executive Officer Vitaly Markelov said in October the operator would begin working with Russia's state space agency on a facility to manufacture satellites. The country wants the world to adopt a common system to measure greenhouse gases from space, the natural resources ministry said, and has offered to create a joint monitoring platform with the U.S.

Russia says the new Nord Stream 2 pipeline can cut the energy needed to pump the gas into Europe by almost half. But Putin is also leveraging the energy crisis in Europe to push for a quick approval of the new conduit, which could give him even greater influence over the continent's energy security.

The reality is that putting more pressure on Russian operators isn't a viable option until Europe can shift convincingly away from gas. Gazprom supplied almost a third of all gas consumed in Europe in 2020 and will likely become an even more important source in the short term as the continent shrinks domestic production. The bloc's top economies are shutting down coal plants, and some are even planning for the end of nuclear power. While renewable energy can replace some of that capacity, energy-intensive sectors such as the manufacturing of steel or cement will need technologies like hydrogen that are under development.

Europe has backed itself into a corner, because it isn't investing enough money into the clean energy that will allow it to cut its dependence on natural gas, according to Jonathan Stern, distinguished research fellow at the Oxford Institute for Energy Studies.

"Reducing reliance on imported natural gas is part of Europe's transition away from fossil fuels and it needs to be investing tens of billions of euros in clean energy every year for several decades," says Stern. "I don't see that kind of money being spent, and I doubt reducing natural gas demand will be a priority. Because of that, I see Russian gas exports staying pretty much where they are for the remainder of this decade."—With Dina Khrennikova, John Ainger and Jeremy Diamond

') } /*-->*/