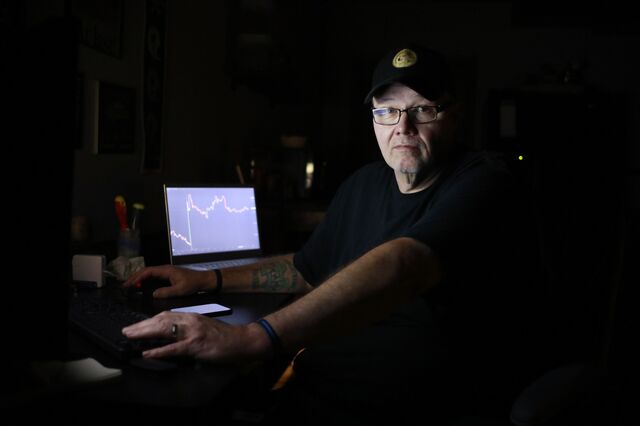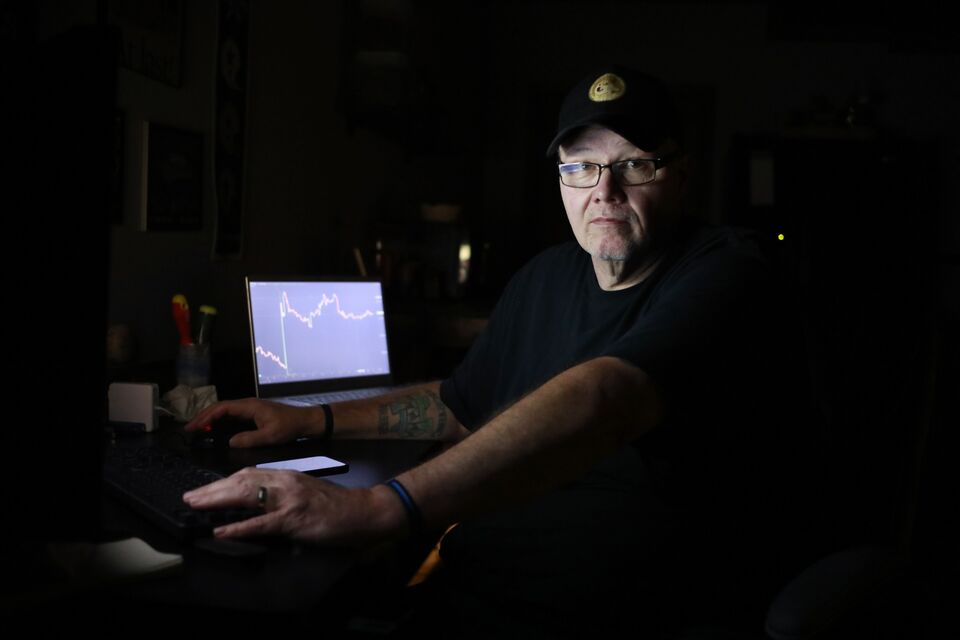 How Crypto Vigilantes Are Hunting Scams in a $100 Billion Market
A ragtag team is trying to weed out fraudsters in a fast-moving corner of the crypto world that's entirely unregulated.
On a Monday morning in October, in a southern Indiana basement, a 52-year-old grandfather in a Dogecoin hat is patrolling the darkest corners of the crypto world for Shit Coin scammers.
Robert Browning and his motley crew — named the RugSeekers for a popular pump and dump scam called the rug pull — are investigating a tip about a new coin called We Save Moon. They're examining its source code, wallets and price charts for red flags indicating fraud. Browning enters the coin's group chat on Telegram, the messaging app where this world hangs out. He starts typing under his alias RobAte25 — a reference to his grandson's birthday, 8/25 — and moves in for the kill.
Browning, a former contractor turned full-time crypto trader, is the self-appointed sheriff for weeding out fraudsters in decentralized finance, a fast-growing global market that has topped $100 billion in value. The policing comes not from Washington, but instead from places like this home a short drive northwest of Louisville, Kentucky, past corn fields, red barns and highway billboards.
Browning sits hunched over a small desk in the over-air-conditioned room, religious scripture and sports banners adorning the wall. A Ronald Reagan paperweight next to his laptop is etched with the reminder to "Trust, but verify."
"I can look at a contract and within two seconds tell you if it's a scam or not," Browning says, his voice betraying his lower Midwestern roots.
For the We Save Moon takedown, Browning is sitting beside Mings, a friend whom he lured into the crypto world. Several other people, scattered across the country, are dialed into a group call, which Browning has on speaker phone.
These types of scams are exploding in DeFi, the wild west of the crypto market. There, anyone and everyone can mint digital tokens — some that create outrageous fortunes, and far more that flop within hours. FOMO coin culture is the perfect breeding ground for fraudsters looking to take investors' money and run.
The past month alone has seen the rise of so-called memecoins such as Squid Game, only to have them spectacularly collapse in suspected frauds.
Once Browning identifies a coin isn't legit, his group goes on the attack.

In a matter of days, the developers will slowly pull the money out of the coin, leaving behind investors lamenting in the Telegram group about falling for yet another scam and, in some cases, losing thousands of dollars.
The moderators of the We Save Moon chat didn't respond to messages from Bloomberg News seeking comment.
In the first half of this year, there were $681 million in major crypto thefts, hacks and frauds, according to research from CipherTrace, a cryptocurrency intelligence firm. DeFi-related hacks made up 54% of major crypto fraud volume, compared with only 3% for all of last year. The data showed that at $361 million, the amount netted from DeFi-related hacks through July already surpassed the $129 million stolen throughout all of 2020.
The money at stake for individuals can be paltry by Wall Street standards, with $10, $100, maybe $1,000 investments at a time. But in the world of crypto trading, filled with amateur investors making bets from their couches, these sums can have a big impact on people's savings.
Regulators, more apt to go after big traders, just can't keep up.
Gary Gensler, chair of the Securities and Exchange Commission, warned in August that the cryptocurrency market is "rife with fraud, scams and abuse" and that "a lot of people will be hurt" if the government doesn't boost investor protections. Behind the scenes, the agency's enforcement attorneys have sent out several subpoenas and other information requests to firms asking about DeFi offerings, according to people familiar with the matter.
Still, SEC cases usually take months or even years to bring as the agency is obligated to respect defendants' legal rights under due process laws. And with limited resources, it's impossible for the regulator to go after every scam in real time, especially since the DeFi world moves so quickly, with cons playing out in a matter of hours.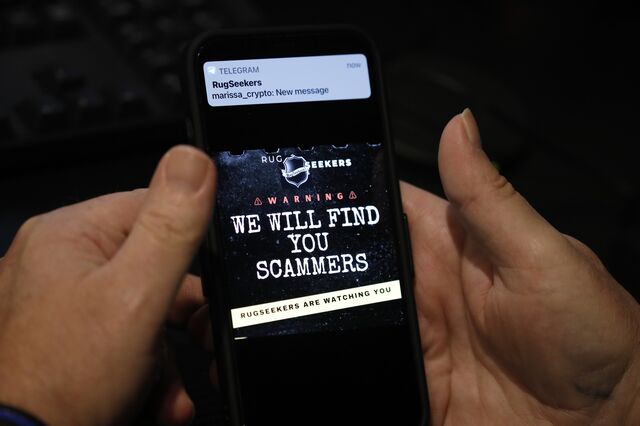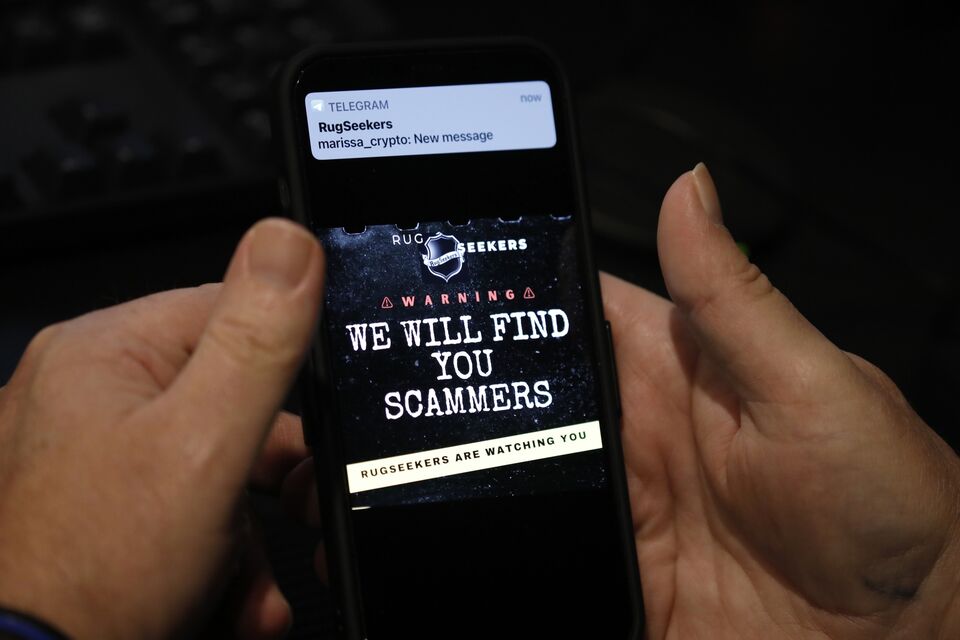 "The SEC brings big cases to send big messages because they don't have infinite resources and they're really looking to change the marketplace," said John Reed Stark, who worked as an enforcement attorney for the agency for 20 years. "The SEC can be slow and methodical and sometimes short-staffed, but sooner or later they'll get you."

The SEC declined to comment.

In the absence of regulators, it's hard to know where to look for vetted information about the legitimacy of a coin. Scanners like TokenSniffer run through contracts looking for potential red flags, but those alone don't always weed everything out. (TokenSniffer rated We Save Moon as "medium risk.") The most effective way of exposing crypto scammers is by calling them out in their own group chats, on their own turf, and gaging their reaction.

Marcos Araujo, a 27-year-old from northeast Brazil, says he lost about $2,000 from his investment in We Save Moon. He ended up pulling out what little he had left before the coin totally crashed, but not before pleading to the developers in the Telegram group, "I put a lot of money into this project," he wrote. "Please do something."

Araujo, who had invested in cryptocurrencies for about six months, had never heard of the RugSeekers and didn't see any of the messages of concern Browning had sent — for one, because things on Telegram move so quickly, with thousands of messages coming through a day, but also because once you're banned from a group, the messages you had sent disappear. There was no trace that Browning had ever been in the chat at all.

Browning started RugSeekers after his own crypto bet gone wrong in July. He was promoting a coin called Altex, which boasted plans for something called a "CryptoCard," a sort of credit card for meme coin investors, and a crypto university. Disaster ensued when bots infiltrated the project, causing the developers to panic-sell their stakes and sending the coin's value plummeting, according to Browning.

He describes the personal devastation of being a scam victim as wrecking your car, going to a funeral and breaking up with your partner all at the same time. Even worse, he had lured Mings — the father of his teenage daughter's boyfriend — into Altex for his first crypto bet.

"I sat right here in this chair on July 11 and I was taken badly," Browning says. "I watched an $8,200 bag turn into $86 dollars. I had that feeling in my throat where you can't swallow, because you feel so used and so rejected. It's the worst of everything."

Browning says he now spends most of his waking hours looking for scams. He also still invests, dabbling in coins such as Cardano, Solana and Ethereum, and estimates he has made about $80,000 from the bets this year. He doesn't make money off the scam-hunting work, though the RugSeekers launched a coin of their own to try to raise funds for support.

He recognizes that the RugSeekers have a tiny footprint. Two days after Browning tweeted about We Save Moon and his concerns, the post had 4,145 impressions. "It's nothing" compared to the population of crypto investors worldwide, he says.

Still, he continues, and the RugSeekers are on to the next coin. If he can save just one more person from investing in a scam, it'll be worth it, he says.

"There's not many places where I can tell you someone's going to make $20 million today or some coin is going to be up 15,000% today," Browning says. "The fear of missing out is the biggest thing, and that's where people make the most mistakes." —With Matt Robinson, Jesse Westbrook and Blake Schmidt

') } /*-->*/