This Toilet Works Off the Grid
To improve urban and rural sanitation, South Africa is testing toilet technologies that work without running water, electricity or expensive sewer infrastructure.
The filtration system for the four flush toilets in a shantytown in Johannesburg's Soweto township is surrounded by a steel fence crowned with barbed wire. A year ago, a thief tried to steal this crucial equipment and the community chased him off, determined to protect it. These are the only four toilets for about 340 nearby residents, and they've made a huge difference in people's lives, says Asavela Mdudi, a 21-year-old janitor wearing faded denim shorts, a white T-shirt and pink sneakers. "We no longer get infections, especially us girls," Mdudi says as she sits with her toddler.
No one particularly liked the plastic chemical toilets that preceded the flush toilets. They were emptied only twice a week and often overflowed. The new ones are not connected to the sewage network either, but they don't need to be: They use water on a closed-loop circuit.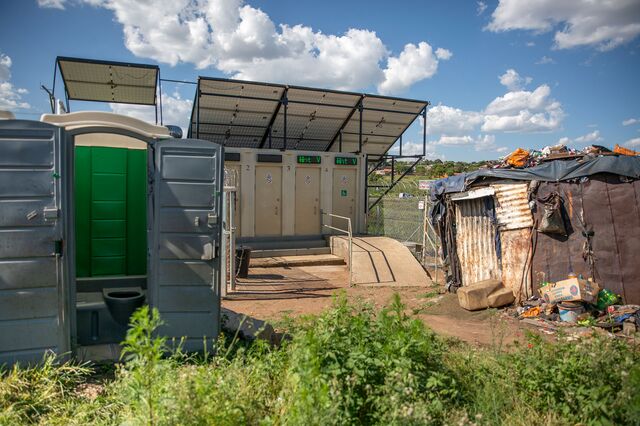 After flushing, the waste goes to a collection tank. From there, it's drawn through a series of membranes that separate solids from liquids and eliminate bacteria without the need for chemicals. A final step injects ozone into the water, a process that eliminates all remaining contaminants. That purified water can be reused indefinitely for flushing. Solar panels (with a battery backup) power the installation, an advantage in a country plagued by blackouts.
The company behind the installation is Enviro Options, based in the outskirts of Johannesburg, in partnership with South Africa's Water Research Commission, or WRC. (It's also supported by the Bill & Melinda Gates Foundation.) Enviro started producing toilet solutions three decades ago and has five installations of its closed-circuit model across South Africa. "We're saving 180,000 liters of drinking water per month in each of the plots. It's massive," says Chief Technology Officer Mark La Trobe.
Projects such as the one in Soweto are part of a larger push by the national government to improve access to proper sanitation. They're also a test of technologies that remove the need for complex and expensive sewage infrastructure, a prohibitive obstacle in a frequently drought-stricken country that's set to get only hotter.
South Africa's search for sewage solutions is not new. When Nelson Mandela became the country's first democratically elected leader in 1994, 14 million people didn't have running water and 21 million—about half the country's citizens—lacked access to safe disposal for human waste. Mandela's government invested millions of dollars to deliver clean water and sanitation, working with nonprofits and foreign aid programs. By 2000 the share of South Africans using at least basic sanitation services had increased to 59%, according to data from the World Health Organization and Unicef. By 2020 it was 78%.
Global access to safe sanitation systems that treat, store or transport waste without threatening human health has also improved, rising from 47% of the population in 2015 to 54% in 2020. But that still leaves 3.6 billion people using sanitation services that aren't safe. Inadequate water, sanitation and hygiene are the main cause of death for about 829,000 people in low- and middle-income countries every year, according to the WHO. Add in climate change, and it becomes a vicious circle in which extreme weather events batter already vulnerable infrastructure and populations. In Malawi, for example, storms and drought made worse by climate change have over the past few months overwhelmed health systems and prompted a severe cholera outbreak that killed more than 1,000 people.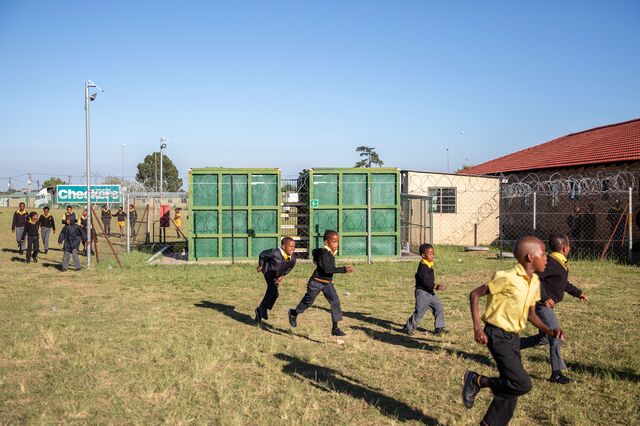 In many remote areas and shantytowns like the one in Soweto, solutions remain scarce. Some places resort to chemical toilets such as those common on construction sites—temporary options that can leak and pollute nearby water sources over time, especially if poorly maintained. But even those toilets aren't available to everyone, and in many places open defecation remains common. "One big issue is the lack of options available," says Valerie Naidoo, executive manager for business development and innovations at the WRC, which funds research on the topic. "If you're not in a dense urban environment where you can build a network system, things haven't changed much from digging a hole in the ground."
Naidoo says replicating the model used in developed countries is not feasible. For one, each flush of a typical toilet uses 4 liters to 11 liters of water (1 gallon to 2.9 gallons) and generates wastewater, known as "black water," that runs underground through complex and expensive sewage networks. Ideally, it all ends up in water-treatment plants that use large amounts of chemicals and energy to purify that water and return it safely to rivers or the open sea. But even in developed nations, droughts and rising seas threaten these systems.
For years the WRC has been funding experiments that seek to decouple the toilet from running water and the sewage network. Then, in 2011, the Gates Foundation introduced the Reinvent the Toilet Challenge to address the problem at a global scale. That push galvanized governments, nonprofits and private companies, which established voluntary international technical standards for non-sewered sanitation systems in 2018. The milestone gave the industry much-needed clarity, La Trobe says.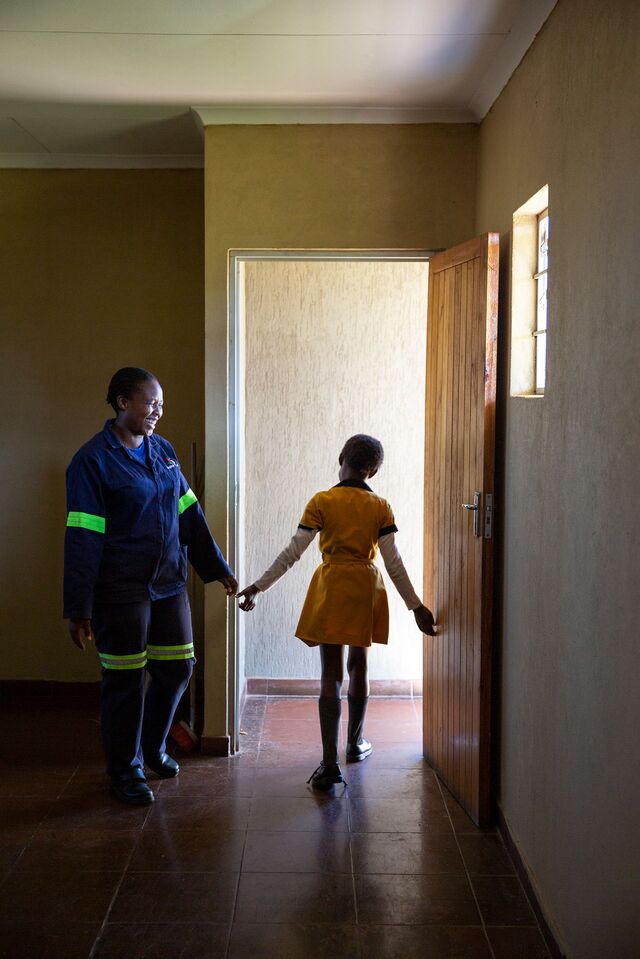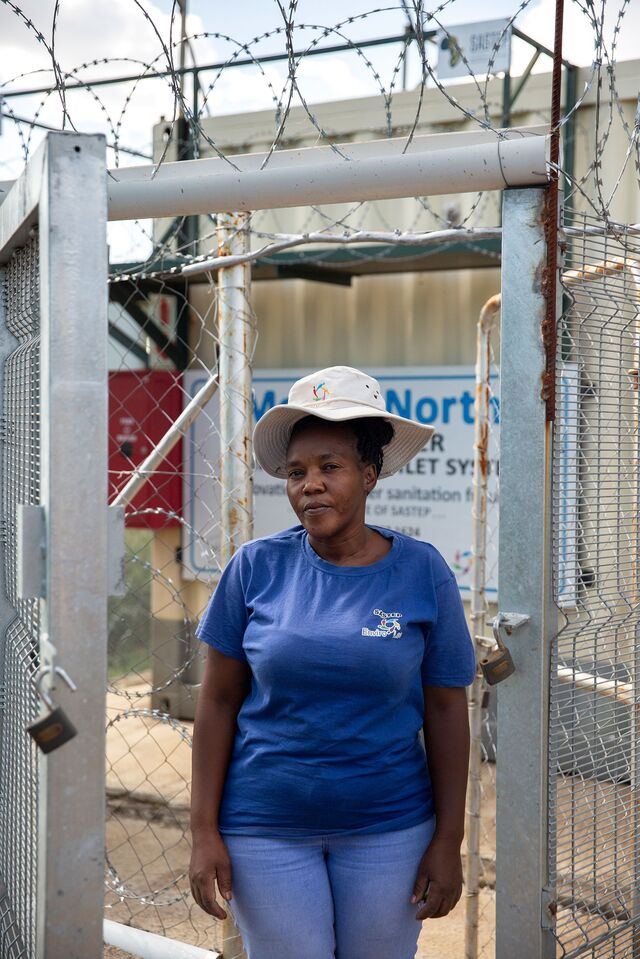 Enviro has focused on waterless sanitation since its founding in 2005, but for years it used a different toilet technology. That system, installed in hundreds of communities and public buildings across South Africa, was perfect on paper: It required no water or sewage connection and no dangerous chemicals and had a 50-year life span. But the lack of water was also a disadvantage: "Everyone wants flushing," La Trobe says. "It's an aspirational thing, like having a Samsung or an iPhone."
La Trobe found a fix when he visited China in 2018 and came across a device developed by Clear Suzhou Environmental Technology Co. The Chinese toilet not only separated solids from liquids, but it also flushed—thanks to a tank loaded one time with nondrinkable water. La Trobe spent 18 months reverse-engineering a way to make the Clear Suzhou toilets in South Africa, and Enviro pays a royalty to the Chinese company for every sale.
The technology has been life-changing for students at Tsholetsega Public School in Kagiso, 20 miles east of Johannesburg. In addition to lowering the cash-strapped school's water bills, it's also resulted in increased attendance, as many learners come from a large nearby shantytown called Soul City where there are no toilets, says Kgotla Molefe, the deputy principal.
Enviro's toilets aren't a universal solution. The waste filtration requires a large container (the steel tank in Soweto is watched by janitors during the day and a guard at night), and the toilets can't be installed in individual apartments. It's a technology best suited for public buildings such as schools, hospitals and markets, or for shantytowns where other types of communal toilets have failed.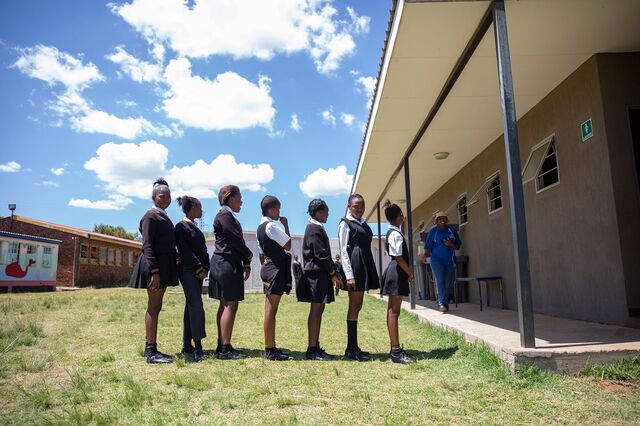 The costs also remain high: about 1.5 million rand ($81,000) for a 12- to 14-toilet system that can last from 20 to 30 years, such as the one at the school. That price tag includes a maintenance contract for two to three years, but after that, it's typically up to local authorities to ensure the continuity of the services.

The WRC is funding other initiatives, Naidoo says. Whether one technology will dominate or many will coexist is still unclear. "We're not choosing," she says. "Eventually the market will choose."

') } /*-->*/