A Georgia State professor and his students are tracking a thriving underground market for stolen checks.
On the afternoon of March 8, a Telegram user with the screen name "Liam Neeson" posted the word "UPDATE" into a channel with about 1,200 subscribers. Once the person behind the account had everyone's attention, they posted a series of photos of items for sale. All were uncashed checks, including a $67 payment for an electric company, $129 for DMV fees, and a $10 donation intended for South Carolina Republican Senator Tim Scott.
The checks, which had been stolen from mailboxes in North Carolina, represent the booty from an increasingly prevalent kind of crime. Mail theft complaints increased by 161% from March 2020 to February 2021, according to the inspector general for the U.S. Postal Service (USPS). The crime wave is being fueled by a thriving online community of criminals that congregates in such places as the Telegram channel in which "Liam Neeson" posted the stolen checks for sale.
It's a new incarnation of a crime that has worried people for years. And while the mail thefts start the way they always have—with criminals getting access to actual envelopes—the internet has added a twist: Criminals can sell stolen materials such as mailbox keys and checks in online forums, increasing the financial rewards. They also egg each other on by posting photos and videos of their exploits on social media apps and dark web sites.
David Maimon, a 43-year-old sociology professor at Georgia State University, has been investigating stolen checks, identity thefts, and bank account breaches for the past two years. He pays about 15 students to help him comb through thousands of social media channels, group chats, and dark web sites. Their efforts include compiling images of the checks for sale to look for patterns.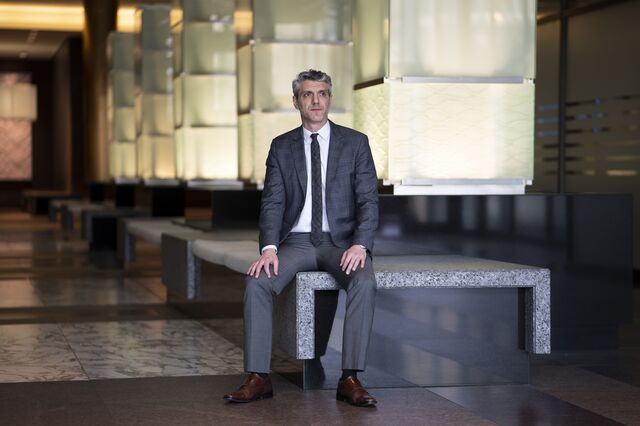 Their data, which have not been previously shared publicly, show a threefold increase in the online market for stolen checks in just the last six months. In January, Maimon documented more than 1,200 stolen checks from Texas in the channels he monitors, plus about 750 from Florida and New York.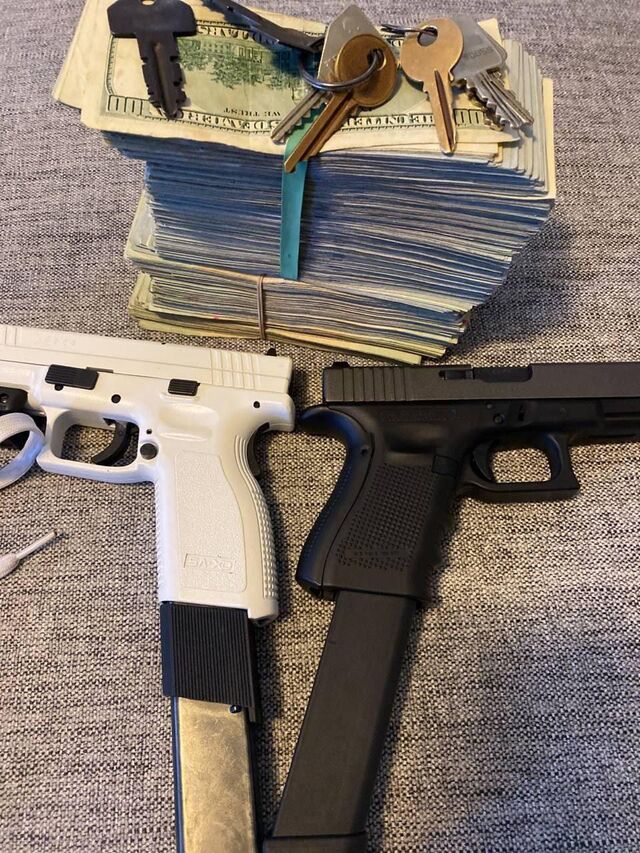 The people committing these crimes don't seem the slightest bit concerned with getting caught, says Maimon. Social media posts show purported thieves stuffing so many stolen letters in a getaway car that stacks of mail fall out of the back seat and sorting through mail strewn across an apartment floor as they appear to seek valuable material inside. "They post photos of themselves with piles of money," says Maimon. "They don't hide. They're brazen."
The scheme generally starts with someone stealing a physical mailbox key—also known as an arrow key—often by robbing a mail carrier. Earlier this month, USPS told the Department of Justice that more than 165 armed robberies against letter carriers had occurred since October. If this pace keeps up through December, it would represent a 400% increase from 2019, according to an internal memo reviewed by Bloomberg Businessweek.
The thieves then sell the keys on apps such as Telegram for as much as $7,000. The payments are made in cryptocurrency; buyers then receive the keys via UPS, along with a list of the ZIP codes in which they can be used to unlock mailboxes. They then use the stolen keys to open corner mailboxes in which unsuspecting victims have put such things as payments to credit cards or birthday checks for grandchildren.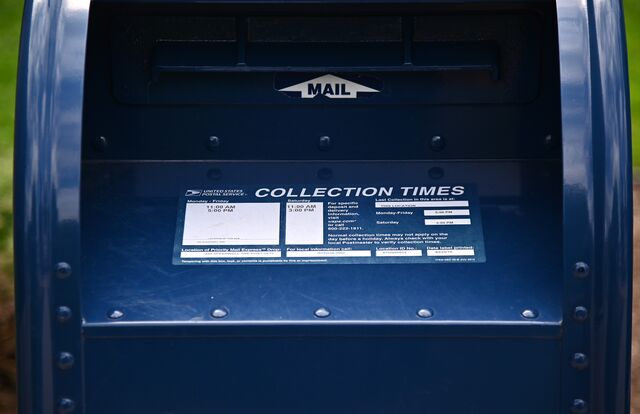 Once they've emptied mailboxes, crooks retreat to sort their hauls, tossing aside worthless items such as prescription drug orders and mail-in ballots. They chemically "wash" checks in nail-polish remover, stripping away the intended payee's name before cashing them or selling them online to someone else who does so, Maimon says. Personal checks sell for anywhere from $120 to $175, and those drawn on business accounts cost about $250, according to Maimon. Sellers often offer discounts to people who buy in bulk.
A spokesperson for the Postal Inspection Service, the law enforcement arm of the USPS, said in a statement that the agency "takes seriously its role to safeguard America and will continue to aggressively pursue perpetrators that use the U.S. Mail system to further their illegal activity." Still, the service opened cases in less than 1% of all mail theft complaints received, according to the USPS inspector general. (The spokesperson says that not all complaints translate to confirmed cases of mail theft, noting that some missing mail eventually turns up after a complaint is filed.) Federal prosecutions of mail crimes have hit a 20-year low, according to data compiled by Syracuse University.
Uniformed postal police officers were able to patrol mailboxes and protect letter carriers on the street until late 2020, when they were told not to do so as part of a broader labor dispute. Frank Albergo, who leads the union of uniformed postal officers, says those restrictions are partially to blame for a rise in thefts. "The stupidity of it is breathtaking," he says. (The Postal Service says federal law requires that uniformed officers be confined to postal property, an interpretation the union rejects.)
Maimon says the mail system needs to be better protected, with law enforcement analyzing the kinds of data he collects to predict where criminals will strike next. Banks, he says, should be more vigilant in alerting customers and changing account numbers when they receive reports of stolen checks.
While Telegram's policy forbids using the service to "send spam or scam users," dozens of the channels remain active. Telegram didn't respond to a request for comment.
As long as the thefts go on, the burden falls on people like Bernard Winkel, a 77-year-old retiree who has been wary of the blue Post Office box down the street from his Chevy Chase, Md., home since his credit card company told him a payment was overdue. Winkel knew he'd put the check in the mail. It turns out that thieves had stolen it, along with checks from three of his neighbors. They had then forged his bank account number and signature to print a phony check and tried, unsuccessfully, to cash it for a much larger amount.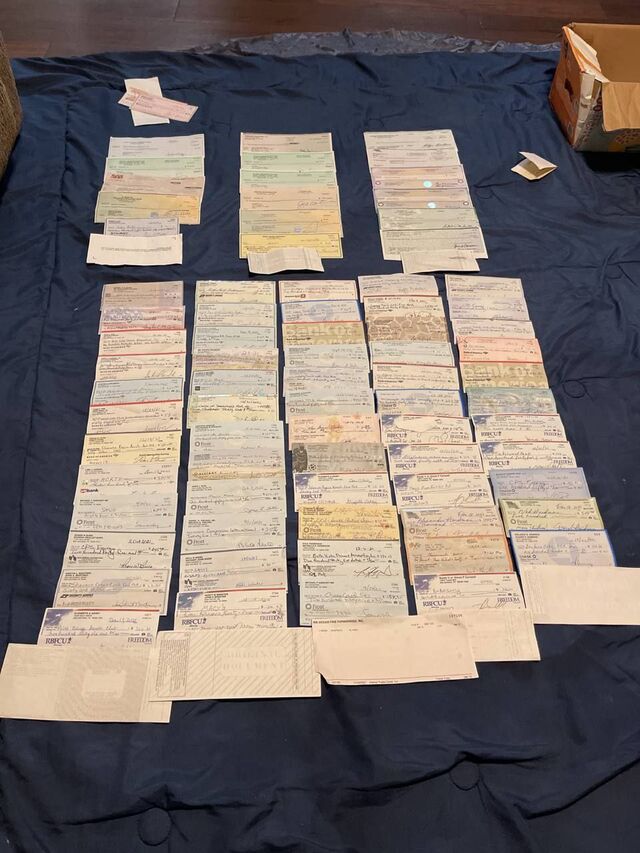 The ordeal left Winkel nearly overdrawn on his account. He had to file a police report and visit his bank, a process that undermined his trust in the corner mailbox he had used for years without thinking much. "I definitely won't be putting any more mail in there," he says. "My wife said not to trust it. Now I know why."

') } /*-->*/