Bloomberg
50
The people who defined global business
in 2022
Dec. 14, 2022
This is our sixth annual look at those in business, politics, science and technology, finance and entertainment whose accomplishments deserve recognition. There are familiar names doing new things (Serena Williams), new names doing historic things (Ketanji Brown Jackson) and inanimate objects doing mind-blowing things (the James Webb Space Telescope). One name, with the initials SBF, also did some mind-blowing things, which helped land his successor (John Ray III) on the list.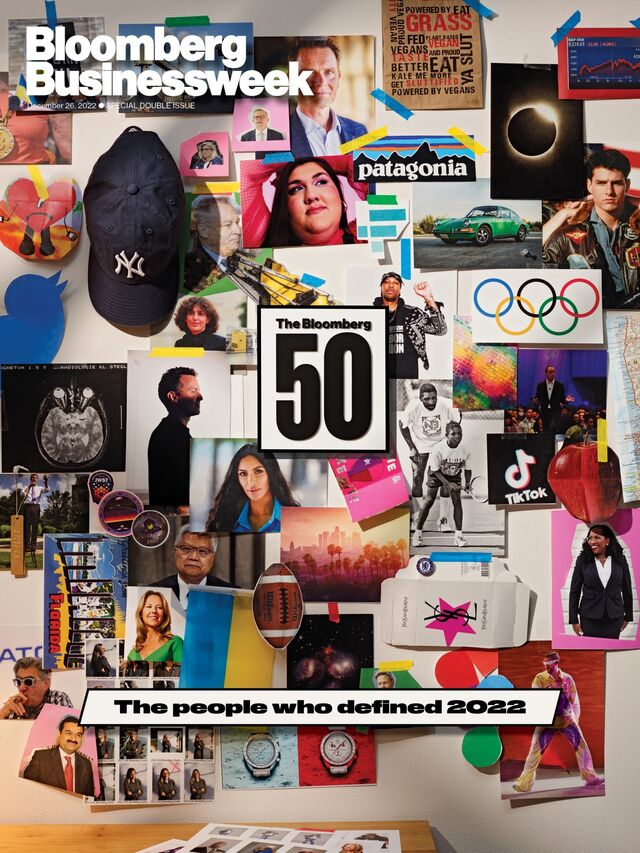 No one story dominates the Bloomberg 50 this year as does the war in Ukraine: Volodymyr Zelenskiy is on the list, and so, among others, are Daleep Singh, architect of the sanctions regime against Vladimir Putin, and Todd Boehly, who bought the Chelsea Football Club after Russian oligarch Roman Abramovich was pressured to sell it.
The Usual Suspects
There are always some "no duh" people who are too obvious to put on the Bloomberg 50. So we give them their own list.
Bernard Arnault, Chairman and CEO, LVMH Moët Hennessy Louis Vuitton SE
Jeff Bezos, Executive chair, Amazon.com Inc.
Joe Biden, President, US
Warren Buffett, Chairman and CEO, Berkshire Hathaway Inc.
Tim Cook, CEO, Apple Inc.
Luiz Inácio Lula da Silva, President-elect, Brazil
Pope Francis
Emmanuel Macron, President, France
Narendra Modi, Prime minister, India
Elon Musk, CEO, Tesla, Twitter and SpaceX
Benjamin Netanyahu, Prime minister-designate, Israel
Alexandria Ocasio-Cortez, Member, US House of Representatives
Nancy Pelosi, Speaker, US House of Representatives
Masayoshi Son, CEO, SoftBank Group Corp.
Peter Thiel, Founder, Thiel Capital, and partner, Founders Fund
Donald Trump, Former president, US
Tsai Ing-Wen, President, Taiwan
Ursula von der Leyen, President, European Commission
Oprah Winfrey, Chairman and CEO, Oprah Winfrey Network LLC
Xi Jinping, President, People's Republic of China
Mark Zuckerberg, Chairman and CEO, Meta Platforms Inc.
Let's Hear It for Some Alums
We don't include people on the Bloomberg 50 more than once, but we still applaud these past honorees who made notable contributions in 2022.
The media mogul, whose empire includes a free sports streaming service called HBCU GO, signed a nationwide licensing deal with CBS in August that expanded college football games played by historically Black colleges and universities to 60% of US television households and 70% of Black TV households for the 2022 season. In November, Bloomberg News reported that Allen was preparing a bid for the NFL's Washington Commanders.
Within hours of Russia's February invasion of Ukraine, World Central Kitchen, which provides meals in the wake of humanitarian and natural disasters, started feeding Ukrainians displaced by the fighting. Today, WCK has served Ukrainians affected by the war (and people helping them) more than 170 million meals inside the country, in those neighboring it and as far away as Spain.
In September, after years of delays, Ethereum completed a key revamp of its blockchain network, in the crypto world's most ambitious software upgrade to date. Known as the Merge, it aimed to make the network more energy-efficient and pave the way for it to be faster and cheaper to use.
Girl Scouts of the USA announced in October that Scott had gifted $84.5 million to the organization and 29 local branches, the biggest donation from a single benefactor in its 110-year history. The money will help the Scouts recover from the impact of the pandemic, which caused a drop in membership. Scott, who's worth more than $20 billion according to the Bloomberg Billionaires Index, also gave $275 million to Planned Parenthood Federation of America in March.
On social media and the steps of the US Capitol, Stewart blasted Republican lawmakers who were blocking a bill that intended to give expanded health benefits to more than 3 million veterans exposed to toxic burn pits while serving overseas. The outcry from veterans and Stewart led the Senate to pass the bill, the Honoring Our Promise to Address Comprehensive Toxics Act, ultimately drawing support from 37 GOP senators.
In October the 42-year-old Sunak—who was on our Ones to Watch list—became the UK's youngest prime minister in more than two centuries and the first person of color to hold the office.
Walmsley weathered questions about the company's direction from activist shareholder Elliott Investment Management LP after producing few blockbuster drugs recently and being late to offer a Covid‑19 vaccine. In July she completed the spinoff of GSK's consumer-health arm to focus on more profitable drugs—and in September she appointed Julie Brown as chief financial officer, the same position Brown held at Burberry Group Plc, making GSK the first major drugmaker to be run by two women.
Zhao, who runs the world's biggest cryptocurrency exchange, triggered the implosion of rival exchange FTX in November when a tweet of his helped start a bank run on FTX. The collapse is pushing regulators and legislators to reevaluate their views on crypto.

—Angela Moon, with Sophie Alexander, Deirdre Hipwell, Olga Kharif, Kate Krader, Kamaron Leach, David Rocks and Ben Sills
Ones to Watch
Keep an eye on these people. They could be on next year's Bloomberg 50.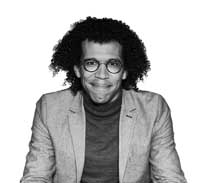 Jonathon Heyward, music director-designate, Baltimore Symphony Orchestra
Heyward, 30, will be the first person of color to lead the orchestra in its 106-year history when he takes over for the 2023-24 season. The American-born Heyward has been serving as chief conductor of the Nordwestdeutsche Philharmonie in Herford, Germany, since January 2021.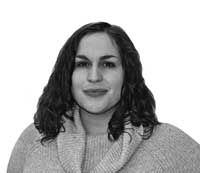 Rachel Sweet, abortion-rights organizer
Sweet was the campaign manager for two successful efforts to protect women's reproductive rights: She helped defeat proposed anti-abortion amendments in Kansas in August and in Kentucky in November.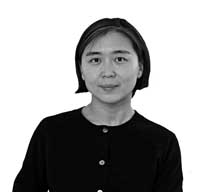 Xinyi Cheng, artist
Her moody oil paintings of strangers and friends "are about different aspects of desire and human relationships," according to a biography from the Matthew Marks Gallery, which signed her. Cheng's first US solo show opened at the New York gallery in November, after high-profile exhibitions in Europe.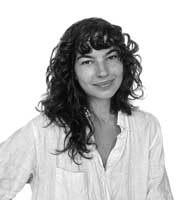 Carolina Gelen, food writer and recipe developer
Gelen immigrated from Romania to the US in 2021 to pursue a passion for food. She now has 1.3 million combined followers on Instagram and TikTok, where she displays creations such as crunchy maple feta sweet potatoes.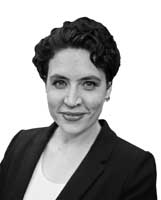 Isabella Weber, economics professor, University of Massachusetts at Amherst
Weber was among the first economists to call for government price controls on energy and other commodities as a more effective way than raising interest rates to fight inflation. Many in her profession argued that these controls can lead to shortages, but the German government embraced some of her ideas, including a plan to cap natural gas prices after Russia cut supplies.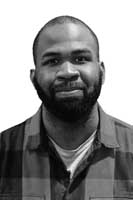 Shabazz Stuart, founder and CEO, Oonee, Brooklyn, New York
Oonee's pods are designed to store bicycles safely—some hold 8 bikes, others 80. Stuart helped start the company in 2017 to address bike theft; an original pod in downtown Manhattan has led to others in and around the city.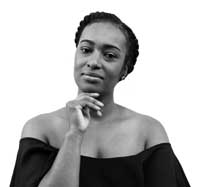 Shani Tran, psychologist and influencer
Tran, whose Shani Project has more than 473,000 TikTok followers, talks about mental health and therapy and shares her experiences with suicidal ideation. She hosted a YouTube series, released in September, that explored the latest research into suicide crisis and prevention strategies.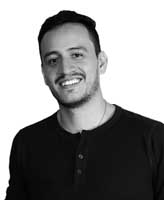 Felipe Chávez Cortés, CEO and co-founder, Kiwibot, Miami
Kiwibot's 600-plus four-wheeled robots have completed 200,000 deliveries of pizzas, burgers and other essential sustenance to college campuses across the US. The startup is on track to have 1,200 robots operating by the end of 2023, part of a $20 million partnership with food-services giant Sodexo. Kiwibot also just struck a delivery deal with Grubhub.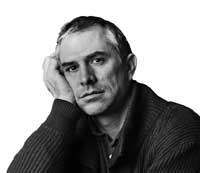 Amir Nizar Zuabi, playwright and artist
Zuabi created Little Amal, a 12-foot-tall puppet depicting a 10-year-old Syrian refugee girl. In July 2021, Amal embarked on The Walk, a public art project meant to shed light on the challenges refugee children face. Since then she and her puppeteers have traveled 5,500 miles across 13 countries. (Amal's New York visit received backing from Bloomberg Philanthropies.)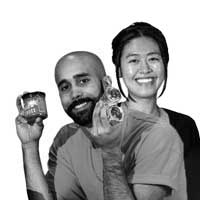 Luis Fernandez & Isabel Lee, founders, Forsyth Fire Escape, New York
Their burrito, a scallion pancake wrapped around roast pork, might be the most buzzed-about delicacy in Manhattan. After lowering the burritos from their Chinatown fire escape to customers who ordered online during the first waves of Covid, the duo now cooks up batches at a local food hall. The menu will expand in the new year (with chicken and vegetarian options, plus tacos), and the food will be sold at a downtown bodega.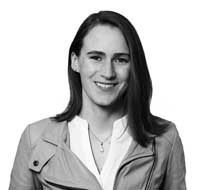 Leah Ellis, co-founder, Sublime Systems, Somerville, Massachusetts
Ellis is working on a way to manufacture cement that cuts carbon emissions by 50% to 100%. (The current method accounts for 8% of global CO2 emissions.) Her idea is to break down limestone, or other calcium-bearing rocks, using electric current instead of heat.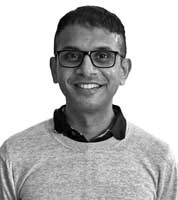 Rohan Murty, founder and chief technology officer, Soroco India Pvt Ltd., Boston and Bengaluru, India
Murty is trying to streamline office work via artificial intelligence. Soroco collects and analyzes data on how workers use software across teams and then suggests changes to boost productivity and reduce costs.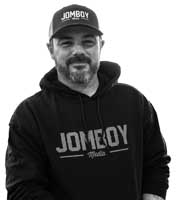 Jimmy O'Brien, founder, Jomboy Media Corp., New York
Known for meticulous breakdowns of sports plays on social media, the company raised $5 million in funding in 2022 and reached a content deal with the YES Network, which broadcasts the New York Yankees. Its YouTube channel has almost 1.7 million subscribers, and its podcasts rank among the top baseball shows on Apple's charts.

—Mark Bergen, Ben Holland, Dimitra Kessenides, Saritha Rai, Gerry Smith and James Tarmy

Bloomberg 50: Photo illustrations by 731. Photos: Adani: Sam Panthaky/Afp/Getty Images. Albanese: Matt Jelonek/Getty Images. Aranow, Solano: Matteo Prandoni/Bfa. Bad Bunny: Kevin Winter/Getty Images. Bellettini: Sipa/Ap Photo. Boehly: Chris Brunskill/Fantasista/Getty Images; Boric Font. Martin Bernetti/Afp/Getty Images; Bloom: Courtesy Subject; Brunson: Ringo Chiu/Reuters; Cheney, Thompson: Olivier Douliery/Afp/Getty Images; Chew: Christopher Goodney/Bloomberg; Chouinard: Al Seib/Los Angeles Times/Getty Images. Cole: Photograph By Melissa Alexander For Bloomberg Businessweek. Cook: Ting Shen/Bloomberg. Cruise: The Chosunilbo Jns/Imazins/Getty Images . Field: David Paul Morris/Bloomberg. Flores: Keith Srakocic/Ap Photo. Griffin: Heidi Gutman/Cnbc/Nbcu Photo Bank/Nbc Universal/Getty Images. Gomperts: Taylor Hill/Getty Images. Gu: Kevin Frayer/Getty Images. Eisen: Photograph By Brandon Watson For Bloomberg Businessweek. Habeck: Andreas Gora/Pool/Getty Images. Haidar: Victor J. Blue/Bloomberg. Haun: Photograph By Christie Hemm Klok For Bloomberg Businessweek. Hayek: Fabrice Coffrini/Afp/Getty Images. Hayes: Simon Dawson/Bloomberg. Hudson: Evan Agostini/Invision/Ap Photo. Hunt: Photo Illustration By 731. Photo: Dan Kitwood/Getty Images. Jackson Amanda Andrade-Rhoades/Bloomberg. Ji-Hyun: Woohae Cho/Bloomberg. Judge: Matthew Pearce/Icon Sportswire/Ap Photo. Julianna: Photograph By Julia Johnson For Bloomberg Businessweek. Kardashian:Stefanie Keenan/Vf22/Wireimage For Vanity Fair/Getty Images. Lewis: Photograph By Adam Golfer For Bloomberg Businessweek. Niiinisto: Mikhail Svetlov/Getty Images. Nonnenberg: Photograph By Kelsey Mcclellan For Bloomberg Businessweek. Oxley: Photograph By Max Hemphill For Bloomberg Businessweek. Pousaz: Harry Murphy/Sportsfile For Web Summit/Getty Images. Randolph: California Air Sources Board. Ransohoff: Jessica Chou. Ray: Eric Lee/Bloomberg. Smalls: Photograph By Max Hemphill For Bloomberg Businessweek. Spencer: David Paul Morris/Bloomberg. Singh: Chris Kleponis/Cnp/Bloomberg. Taylor: Marlena Sloss/Bloomberg. Telescope: Chris Gunn/Nasa. Warren: Photograph By Akilah Townsend For Bloomberg Businessweek. Wei: Ashley Pon/Bloomberg. Williams: Pierre Suu/Gc Images/Getty Images. Wong: Lauryn Ishak/Bloomberg. Zelensky: Sergei Supinsky/Afp/Getty Images

Ones to Watch: Cheng: Photograph by Aurélien Mole. Ellis: Photograph by Paige Brown. Fernandez, Lee: Olly Olly Market. Heyward: Photograph by Laura Thiesbrummel. Sweet: Photograph by Mike Hardin. Murty: Photograph by Era Chaudhary. Shan: Photograph by Coast and Copper. Zuabi: Michael Kirby Smith/The New York Times/Redux Pictures. Chavez Cortes, Gelen, O'Brien, Stuart, Weber: Courtesy Subject

(Updates entries for Guillaume Pousaz, Isabella Weber and Leah Ellis.)

') } /*-->*/