Elon Musk Tops $500 Billion List of Green Billionaires
The 15 billionaires on Bloomberg Green's ranking showcase the explosive growth of electric vehicles, batteries, and solar power.
Six years ago, around the time the ink was drying on the Paris Agreement, a so-called green billionaire was someone who donated to environmental causes. Maybe they had a mansion with solar panels, or a hybrid or two parked in the garage.
Now, as world leaders and executives gather for urgent UN climate talks, the richest person on Earth is an actual green billionaire.
Elon Musk's vast fortune stems from a company that's revolutionized electric-powered transport and is hastening the demise of the internal combustion engine, responsible for 10% of global carbon emissions. While Musk courts outrage and embraces drama—just last weekend he polled Twitter over whether he should sell 10% of his Tesla stake—he's also made clear the serious wealth-building potential of green investments.
Green fortunes can grow quickly but can also be extremely volatile. Musk's wealth plummeted $50 billion in just two days this week. Yet it's still up 70% this year to $288 billion, according to the Bloomberg Billionaires Index—putting him well beyond Jeff Bezos, Bill Gates and Mark Zuckerberg, and making him the wealthiest person in recent history. The size of his fortune is on a par with John D. Rockefeller's peak inflation-adjusted net worth, a fortune amassed from fossil fuels.
Musk is an example of the riches that are achievable over the coming decades. Lower-carbon technology is no industrial niche—it is industry. It's evident in the big-ticket commitments emerging from the COP26 climate summit in Glasgow, Scotland, where financial institutions with $130 trillion of assets have pledged to reach net-zero, and in the mammoth fortunes being created by the clean-energy transition.
The 15 billionaires on Bloomberg Green's ranking showcase the explosive growth of electric vehicles, batteries, and solar power. Not every dollar in these fortunes is derived from climate-aligned businesses whose core products reduce greenhouse-gas emissions. With Musk, his green net worth, or the portion of his fortune tied to cars and solar, is $247.9 billion—86% of his overall wealth—but it excludes his interests in other businesses such as space rockets.
Altogether, these green fortunes are worth about half a trillion dollars—more than double the market capitalization of Chevron Corp.—and an increase of 41% since February, when Bloomberg last updated the list. Much of that gain is due to Tesla, whose stock has soared on increased production, rising profits and last year's inclusion in the S&P 500 Index. That's enriched shareholders of all sizes and launched one of its biggest, Singapore-based investor, Leo KoGuan, onto the list in his own right.
Billionaires across the green spectrum are getting wealthier. China's solar moguls shot up the ranks as government policies and the skyrocketing cost of natural gas lifted demand for solar panels. The pace of new solar capacity is on track to expand more than 20% this year after a record 2020, according to Bloomberg Intelligence data. The combined value of the solar fortunes on the ranking has more than doubled since February.
Eighty percent of the billionaires on the list hail from China, a sign of the nation's preeminence as a manufacturing hub for clean technologies despite its leader's conspicuous absence from the COP26 summit.
Tycoons who make electric vehicles or the batteries that power them still dominate. The biggest investors in Contemporary Amperex Technology Co., the world's biggest supplier of batteries to electric-car makers, exceeded Musk's gains in percentage terms. Still, challenges persist. Automaker Nio's Chief Executive Officer Li Bin fell six rungs and Li Auto's Li Xiang and Fan Zheng fell off completely as supply-chain snarls hampered production.
1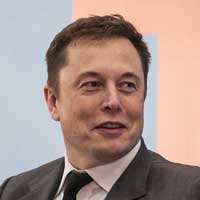 " " alt="Elon Musk"/>
Elon Musk, Tesla's chief executive officer, became the richest person on the planet earlier this year thanks to the company's surging stock price. In addition to electric cars, Tesla makes energy-storage systems and solar roofs.
Did you know?
Tesla estimates its global fleet of vehicles and solar panels enabled customers to avoid emitting 5 million metric tons of carbon dioxide last year.
2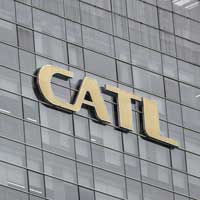 " " alt="Zeng Yuqun, Huang Shilin, Li Ping"/>
NAME
Zeng Yuqun, Huang Shilin, Li Ping
CATL, the world's biggest maker of EV batteries, supplies car manufacturers including Tesla, Toyota, BMW and Volvo. Its lithium-ion phosphate batteries were cheap enough to let Tesla trim the price of its Model 3 by almost 10% last year.
Did you know?
CATL shipped the highest volume of lithium-ion cells last year, capturing almost a quarter of the global EV battery market.
3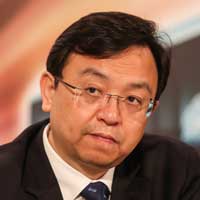 " " alt="Wang Chuanfu, Lv Xiangyang, Xia Zuoquan"/>
NAME
Wang Chuanfu, Lv Xiangyang, Xia Zuoquan
Wang Chuanfu set up BYD in 1995, and Warren Buffett's Berkshire Hathaway has owned a stake in the carmaker since 2008. It's converting Shenzhen's entire fleet of buses, taxis and trucks into plug-in electric vehicles.
Did you know?
BYD's tag line is "the official sponsor of mother nature."
4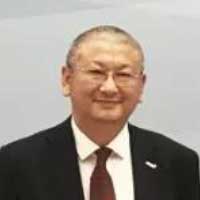 " " alt="Li Zhenguo, Li Chunan, Li Xiyan, Zhong Baoshen "/>
NAME
Li Zhenguo, Li Chunan, Li Xiyan, Zhong Baoshen
Longi is the world's largest manufacturer of solar wafers, the building blocks of solar panels. Established in 2000, the company supplies about a quarter of the world's solar wafers and modules.
Did you know?
Longi's revenue surged 54% in the third quarter from a year earlier but profit growth lagged due to the soaring cost of polysilicon.
5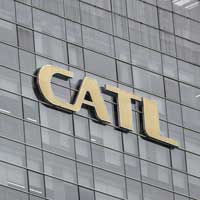 " " alt="Pei Zhenhua"/>
Pei Zhenhua worked in a textile lab before founding hygiene-products maker Suzhou TA&A Ultra Clean Technology in 1997. He began investing in CATL, the world's biggest supplier of electric-vehicle batteries, in 2015, and now holds a 5.8% stake.
Did you know?
CATL said in October it plans to spend as much as $5 billion on a battery-recycling plant in central China.
6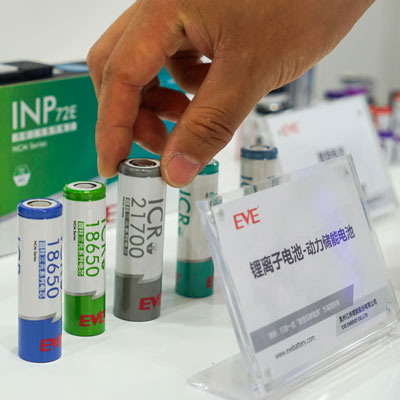 " " alt="Liu Jincheng"/>
Eve Energy is the fifth-largest supplier to China's EV sector with about a 5% market share and counts Daimler and Xpeng among its customers. Earlier this year, it produced lithium-ion samples for an EV battery that can be charged in just five minutes.
Did you know?
Eve Energy is one of the suppliers benefiting from BMW's boosted order for battery cells.
7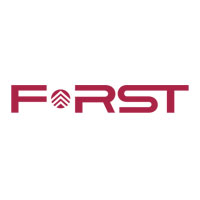 " " alt="Lin Jianhua"/>
COMPANY
Hangzhou First Applied Material
Established in 2003, First Applied Material mainly produces films for solar panels. It makes more than half the world's ethylene vinyl acetate films, an essential component of solar panels that helps protect them from harsh weather.
Did you know?
The company's shares have more than doubled in the past year.
8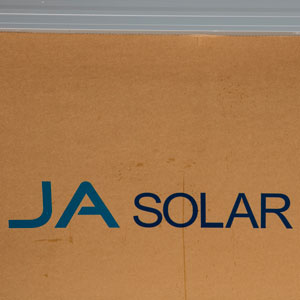 " " alt="Jin Baofang"/>
COMPANY
JA Solar Technology
Founded in 2005, JA Solar is one of China's largest manufacturers of silicon wafers, cells and modules for solar panels. The company sells its products to more than 135 countries and regions, and 69% of its revenue in 2020 came from outside of China.
Did you know?
The company is investing $1.6 billion to ramp up its photovoltaic production capacity, including building solar cell and panel factories in Vietnam.
9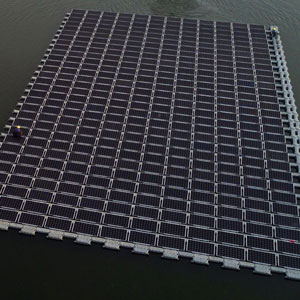 " " alt="Cao Renxian"/>
COMPANY
Sungrow Power Supply
Cao Renxian quit his teaching job and founded Sungrow Power Supply in 1997. The company commands more than a quarter of the global market for solar inverters, which convert the output of a solar panel into alternating current electricity for the electrical grid.
Did you know?
China added 48 gigawatts of solar capacity last year, equivalent in power to 5.28 billion LED lightbulbs.
10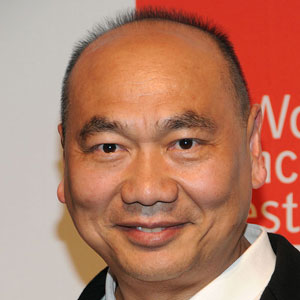 " " alt="Leo KoGuan"/>
Born in Indonesia, educated in the U.S. and now based in Singapore, KoGuan is Tesla's third-largest known individual shareholder. A founder of software supplier SHI International, he began trading stocks a few years ago and ultimately decided to focus only on Tesla. He said in an October Twitter post, "I'm all in. Any money I have I spend on Tesla."
Did you know?
In March 2020, KoGuan's Tesla stake, then worth more than $1 billion, was all but wiped out due to margin calls.
11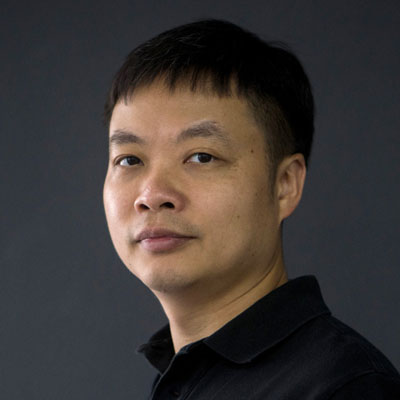 " " alt="He Xiaopeng, Xia Heng "/>
NAME
He Xiaopeng, Xia Heng
Founded by ex-Alibaba executive He Xiaopeng in 2014, Xpeng designs and manufactures smart EVs that come integrated with AI and driver assistance technologies. The automaker provides free charging services at 1,140 stations across 164 Chinese cities.
Did you know?
XPeng's flying-car affiliate raised more than $500 million from investors in October.
12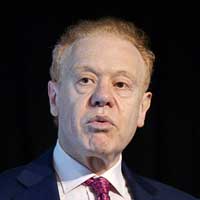 " " alt="Anthony Pratt"/>
COMPANY
Pratt Industries, Visy
Pratt owns Georgia-based Pratt Industries, the world's largest privately held producer of 100% recycled paper and packaging. The company also runs clean energy plants to help power its mills.
Did you know?
Pratt Industries says its operations save 85,000 trees, 35 million gallons of water and more than 5,000 tons of greenhouse-gas emissions every day.
13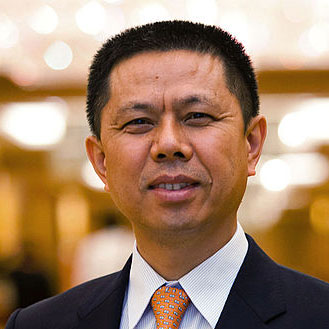 " " alt="Gao Jifan"/>
Gao is the founder and chief executive officer of Trina Solar, the world's third-biggest supplier of solar panels. The Changzhou, China-based company sells to more than 100 countries and had revenue of 29.4 billion yuan ($4.6 billion) in 2020.
Did you know?
Trina Solar's photovoltaic plant on a former air force base in Norfolk, U.K., is one of the country's largest.
14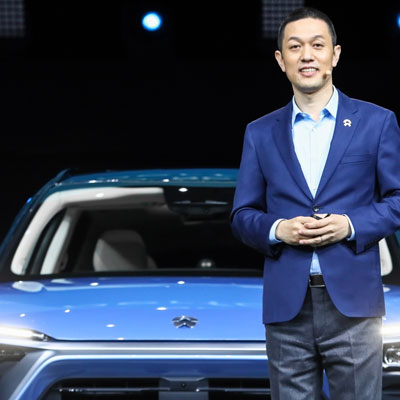 " " alt="Li Bin"/>
Backed by Chinese tech giant Tencent, Nio's shares have risen more than sixfold since its 2018 IPO. The company focuses on premium autos. Its share of the overall China market for higher-end EVs is second only to Tesla.
Did you know?
Nio halted production for five days in March due to a semiconductor shortage.
15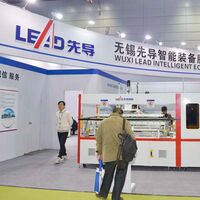 " " alt="Wang Yangqing"/>

Wuxi Lead is China's biggest publicly traded manufacturer of lithium-battery equipment. Its clients include Panasonic, Sony, Samsung SDI, LG Chem, CATL and BYD.

Did you know?

Almost 90% of Wuxi Lead's revenue last year came from lithium battery and photovoltaic equipment.

Net-worth figures are as of Nov. 9, 2021, and are based on calculations by the Bloomberg Billionaires Index. To qualify, the individuals must derive a significant portion of their wealth from businesses that reduce greenhouse gas emissions, such as renewable energy or electric vehicles. Fortunes derived from the same company are grouped together when the billionaires and/or their relatives are involved in the firm. The green net-worth figure excludes any portion of the fortunes not derived from such activities. The value of pledged shares is excluded from the calculation.

') } /*-->*/