Broadway's Back as New York Pins Covid Comeback Hopes on Culture
After sitting dark for more than a year, Broadway and other performing arts communities like the ballet and opera are ready to welcome audiences—and their tourist dollars.
When Broadway shut down in March 2020, the cast and crew of the musical Six dispersed, some returning to homes as far away as London, others hanging out in New York City and teaching classes over Zoom. Only the show's set stayed in place, lit by a single ghost light in the Brooks Atkinson Theatre, a block from Times Square.
From time to time the group would check in via Zoom, with the producers explaining "this is the progress that's been made, this is the place we're at," says Lucy Moss, the show's co-director. "Everybody felt included and knew that they were hopefully going to be a part of what's happening now."
In August, the original cast and band and crew began gathering again for rehearsals in advance of Six's Sept. 17 reopening. The set will be the same, as will the music and lyrics that brought New Yorkers to their feet in early 2020 and made the show a hit when it first opened in London. But something crucial, Moss says, has shifted during the pandemic hiatus.
"Nothing technical has changed," she says, "but every single person that's involved in it has changed hugely."
New York has changed, too. The city is in a drastically different fiscal situation than it was two years ago, with thousands of businesses shuttered and billions in tourism dollars missed. A walk around the Theater District will show streets that are physically and socially different, too, with merry curbside dining shelters punctuated by dark storefronts.
But this month, as Broadway theaters, Lincoln Center, and other stages reopen, New Yorkers will see if the city's famous love for the arts has held strong enough to play a starring role in its economic revival.
Last year, New York City had just 22.3 million domestic and international tourists, according to NYC & Company, a nearly 67% decline from 2019. That year "was an all-time record; it was a benchmark for the tourism industry," says Chris Heywood, executive vice president of global communications for NYC & Company. "We had 66.6 million visitors, $70 billion in economic impact, and we generated 403,000 jobs. The industry was operating on all cylinders, and then it was like a light switch turned off. The tourism industry dried up overnight."
This year, tourism is forecast to rebound, somewhat, to more than 36 million visitors, but numbers aren't expected to fully recover for another three to four years. Propelling that comeback, says Mayor Bill de Blasio, will be the performing arts. "It is not an understatement to say that Broadway's return is necessary for a full New York City economic recovery," he says. "That's just the truth of the matter."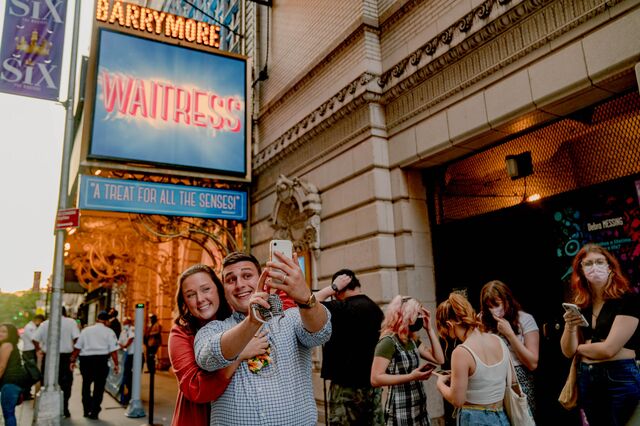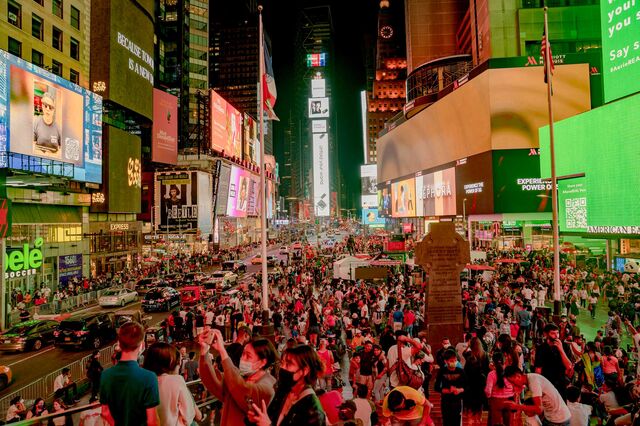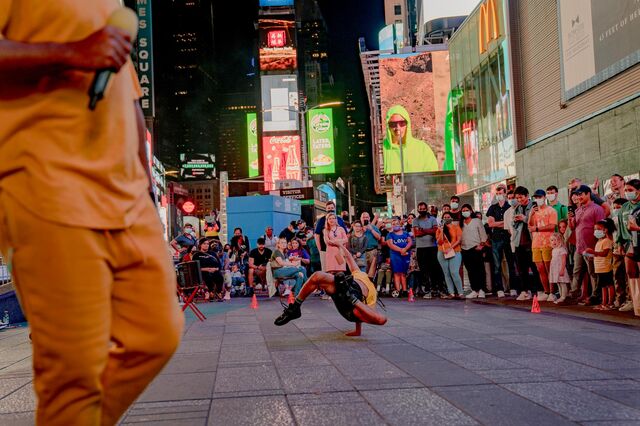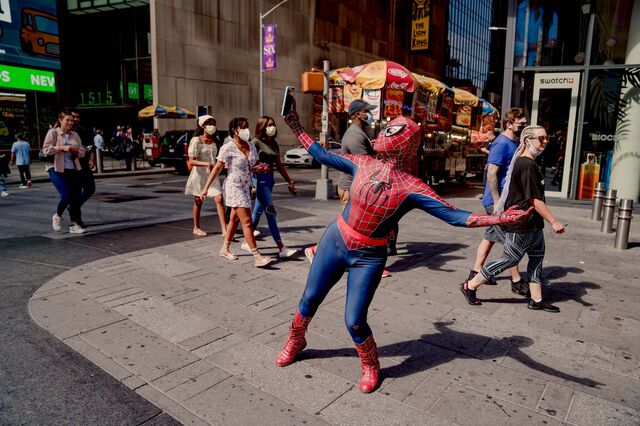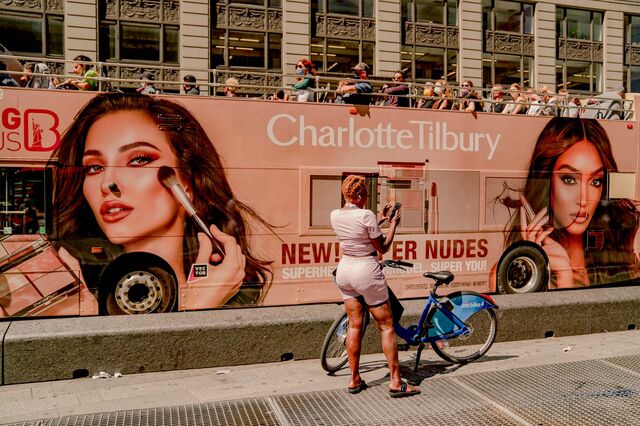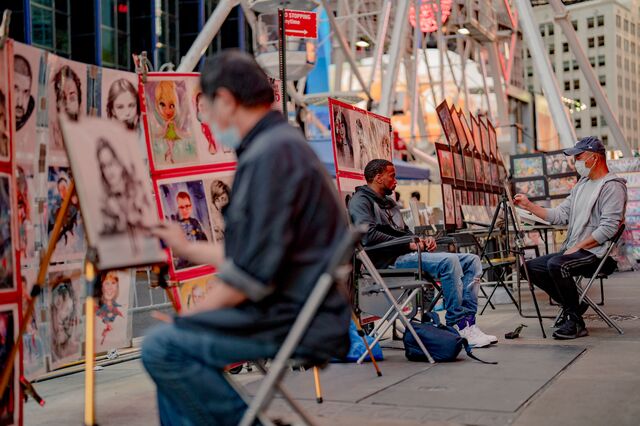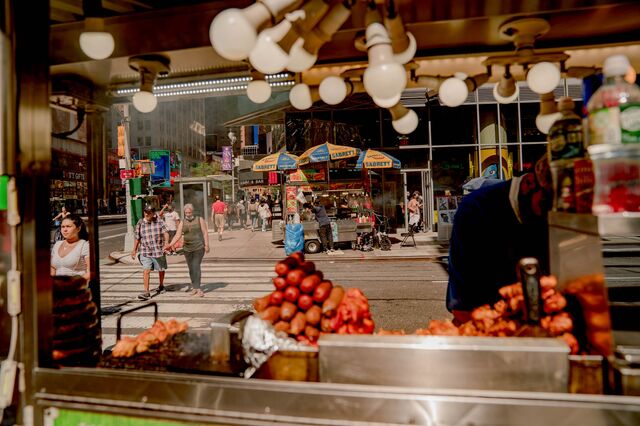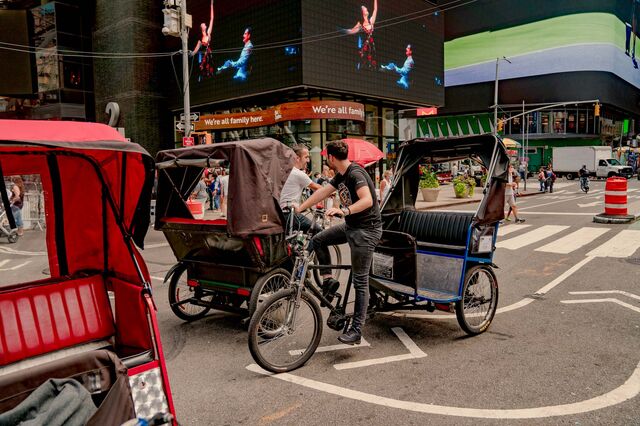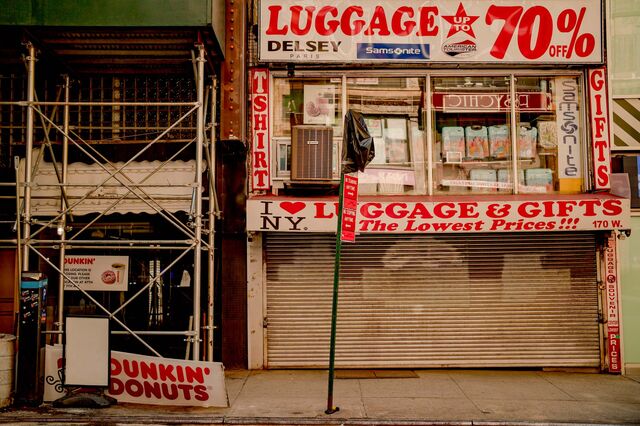 The most recent data on arts and culture spending comes from 2019, when tourists spent $5.63 billion on recreation, a category that includes all arts and culture, entertainment, and recreational activities. But the halo effect of that spending is far greater.
"We've said all along that arts and culture is what leads New York City's tourism recovery," says Heywood. "People come here and spend money and stay in hotels and dine in restaurants and go to attractions, and in many cases an exhibition or Broadway show is the hook."
Already the Theater District is busier than it was. On Sunday, Sept. 5, the pedestrian count was more than 263,000, according to the Times Square Alliance. That's the highest since the start of the pandemic. The same week in 2019, there were 375,000 pedestrians passing through in a day. (At its low point, the count was below 30,000 a day in April 2020.)
With international tourists still largely banned from entering the country, "right now we're fishing in a domestic pond, which normally represents about 80% of our market," Heywood says.
That's a big chunk of the usual crowd of visitors, which is the good news. The bad news is that "it takes the spending power of four domestic visitors to equal the spending of one international traveler," he says.
As a result, the draw of arts and culture—its ability to pull audiences into the city and keep them there—has arguably never been more important. "Broadway's lights coming back on is a seminal moment for New York City," says Heywood. "It will be a catalyst for people to come back to New York, the crossroads of the world."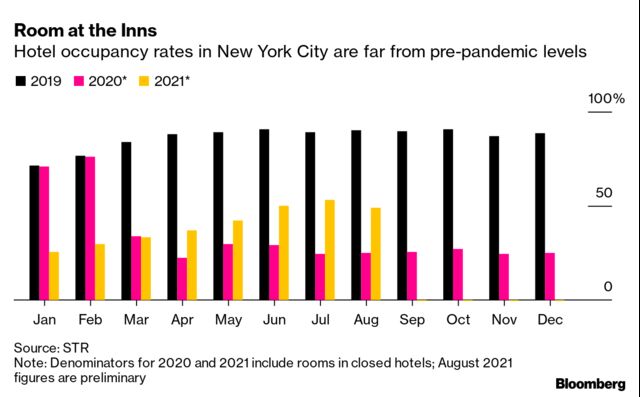 Some industries have seen a direct connection between live performance and their bottom line. In 2019, Carmine's in Times Square topped the list of most profitable independent restaurants in the U.S., with sales over $39 million. This year, Jeffrey Bank, the owner of the 450-seat family-friendly Italian restaurant, doesn't expect to rank high on the list. "We will have to cut a couple zeros off that sales number," he says, referring to his 2021 revenue.
Bank saw no reason to open his restaurant before Broadway shows restarted. "There would have been no business," he says. "Theater is the cornerstone of Times Square."
But with Broadway reopening, he sees the dynamics shifting. While he doesn't expect to break records—"We're used to doing insane numbers. Carmine's would serve 3,000 [people] a day during the holiday season," he says—Bank believes that people will take advantage of reopened Broadway and access to shows like Hamilton that they couldn't have gotten into before.
Carmine's reopening is set for Tuesday, Sept. 14.
That's a big date. On the same day, Hamilton, Chicago, Wicked, and The Lion King will reopen. Moulin Rouge and Aladdin will open their doors a week or two later. By the end of the month, venues large and small will be hosting dance, music, and opera, turning New York once again into the beating heart of global arts and culture.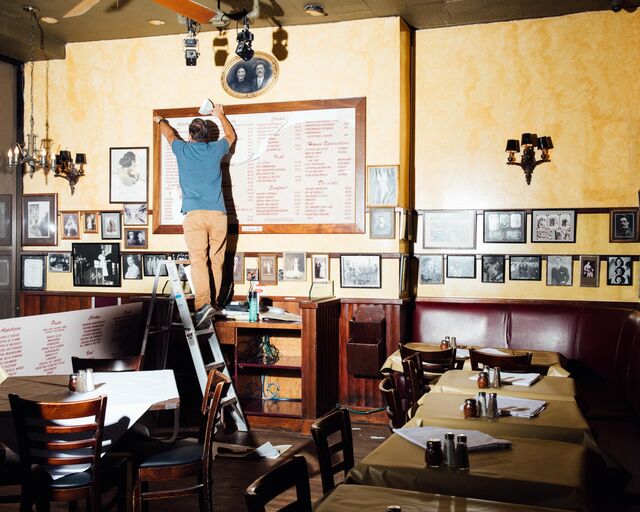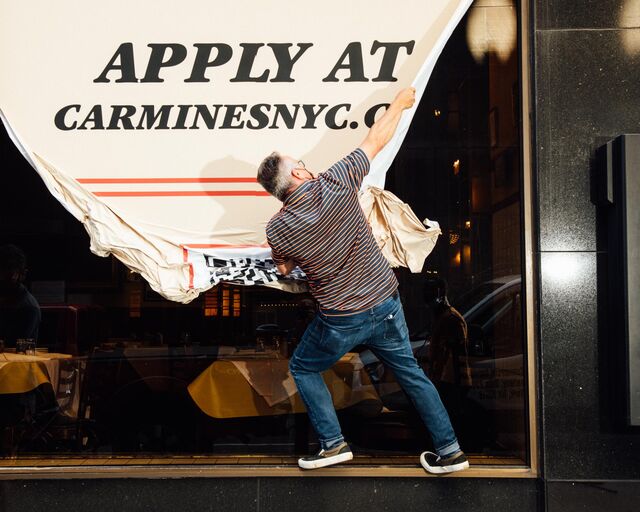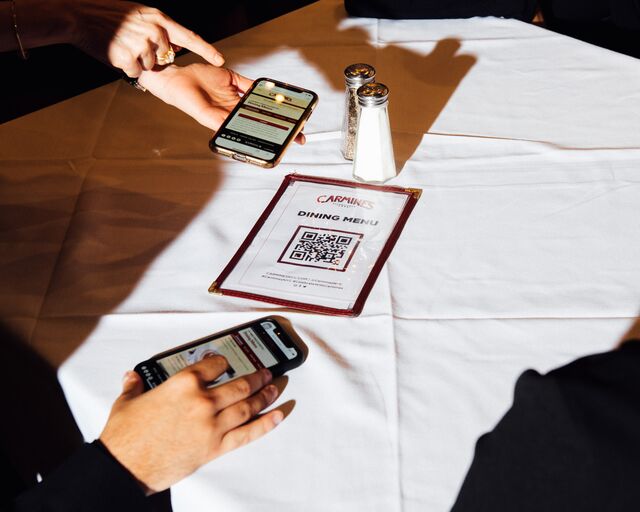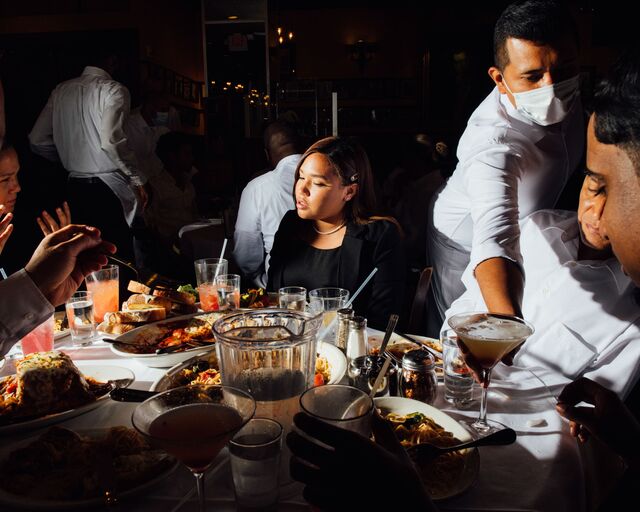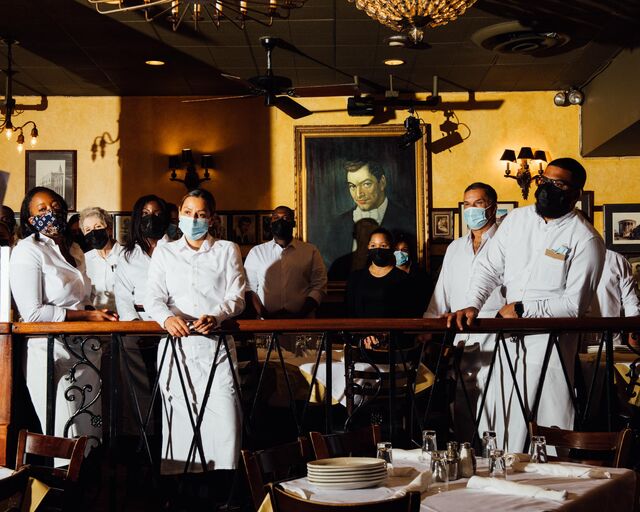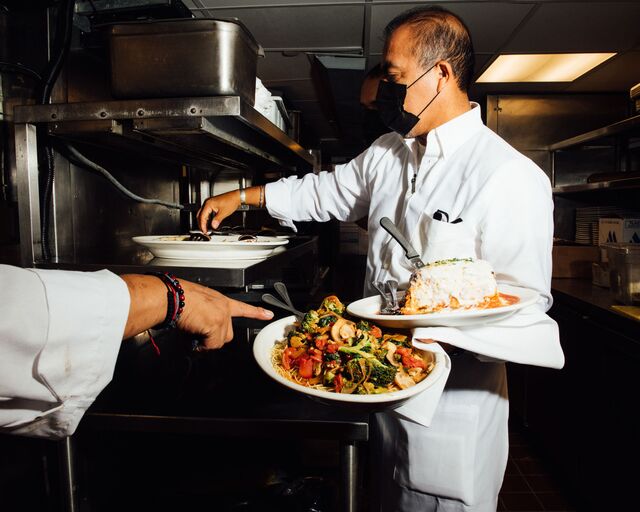 Four massive sets stood in the wings of the Metropolitan Opera in New York for 16 months, untouched and gathering dust. "It was as if time stood still," says Peter Gelb, the Met's general manager. But in July, following a shutdown that was combined with increasingly urgent labor negotiations, the opera's 300 stagehands finally returned "and have been working nonstop ever since," he says. "People who work for the Met love what they do, and now that all the negotiations are behind us, everyone is back to thinking about art and making it happen."
"Already in August, I'd been coming back to the theater to improve the facilities and do a lot of maintenance work," says Hillary Luong, production manager for New York Theatre Workshop, an Off-Broadway company that reopened its three-person play Sanctuary City on Sept. 8. The show, which follows a pair of teenage Dreamers fighting to stay in America, began its run at the Lucille Lortel Theatre in the West Village before the pandemic cut it short.
Now it's returned to a public that Luong says has been desperate for live performance. After the show's final dress rehearsal, "everyone walked away from that with tears in their eyes," she says. "Everyone was just struck with the power of being in a theater, with audiences again."
Of all the 31 Broadway shows shuttered by the pandemic, Six, which follows the wives of Henry VIII as they duke it out in a reality-TV-style competition, was perhaps the most symbolic of the abruptness with which theater was taken away.
On the evening of March 11, the theater was jammed for the last preview performance, with thousands of maskless audience members shouting through an explosive standing ovation at the end of the show. On March 12, nothing. No reviews, no Tony nominations, no public accolades. No work for the cast and crew for a year and a half.
At the time Broadway shut down, many producers didn't know if their shows would be able to reopen financially. Then $16 billion in Shuttered Venue Operators Grants were made available in the $900 billion Covid relief bill passed in December 2020, and Broadway suddenly had a crucial lifeline and a path back to the stage.
"When they closed the theater, it was an extreme but necessary thing," says Kevin McCollum, a producer of Six. "We're very, very quick to say it's not safe—and we did that. So I think we can come back also and help guide the rest of the country to show: This is how you congregate safely."
It's a message that the musical's directors hope will shine through via their safety procedures—like every show on Broadway, every visitor is required to be vaccinated and wear masks—and through the content itself. "This has been a show that finishes with a big message of togetherness," says Jamie Armitage, a co-director of Six. "It's about becoming more powerful through a group, rather than being separated into individuals."
It's not simply a question of reassuring tourists. Many of the city's cultural organizations, like the Joyce Theater in Chelsea, cater to locals. The audience at the Joyce, a 472-seat venue and foundation that provides a showcase for dance companies around the world, is "mostly tri-state area," says its executive director, Linda Shelton. "We do have some tourist business, but it's not like Broadway."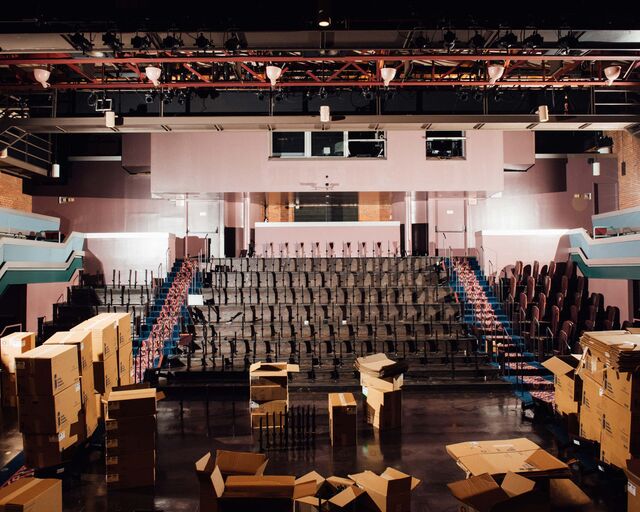 Even so, Shelton doesn't anticipate patrons flooding through her doors when she reopens on Sept. 22 with a series of performances by the South Indian-focused Ragamala Dance Company. "Maybe we will be in a better position because the audience is more local," she says, "but it's not going to be like it was."
As for Broadway, productions haven't been releasing box office numbers, but seats are currently available for many shows in September on Ticketmaster.com or Telecharge.com, or on major resale sites at close to their original cost. TKTS, the day-of ticket booth in Times Square that retails unsold ticket inventory at a discounted price, also reopens on Sept. 14 and will likely be another familiar barometer of how shows are selling.
And so, even as costumes are sewn, lines are rehearsed, sets are built, and playbills are printed, organizers are acutely aware that, even in a best-case scenario, audience numbers are a long way from their 2019 levels. "It may be that people don't show up for a while, and they come back when they feel safe," says Deborah Borda, president and chief executive officer of the New York Philharmonic, who says the first weekend of the orchestra's season has already sold out. "But increasingly, yes, everyone has anxiety, but people are feeling like 'Good lord, we have to find some pathway to normalization.'"
That pathway, Borda is convinced, runs straight through live performance. "I like to think that music is a fundamental human right, like good health, clean air, fresh water," she says. "It's that important to human beings, and I believe that. And that's what we try to deliver."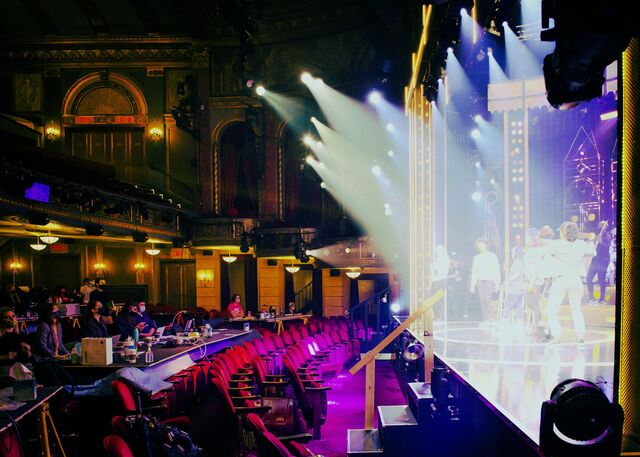 (The caption for the fifth photo of the New York City Ballet has been amended to correct the dancer. A previous version of this story amended the caption of the first photo of Sanctuary City to correct the director's name.)

') } /*-->*/