Bloomberg
50
The people and ideas that defined global business
in 2021
Dec. 1, 2021
This issue marks the fifth year of the Bloomberg 50, our annual look at those in business, entertainment, finance, politics, and science and technology whose accomplishments deserve recognition. Did we put the Popeyes Chicken Sandwich on the list in 2019? Yes, and we stand by it. Our 2021 version is less tasty, perhaps, but no less culturally significant: Behold, the meme stock.
In terms of actual humans, we talked to Karen Lynch, president and CEO of CVS Health Corp., about the vaccine rollout, and to David Baszucki, co-founder and CEO of Roblox Corp., about why kids are so obsessed with the gaming platform. Other honorees include Capitol Police Officer Eugene Goodman, for his heroism on Jan. 6; Lina Khan, the youngest chair of the Federal Trade Commission; and Olivia Rodrigo, for Sour, her smash-hit, angst-ridden breakup album. (Full disclosure: She declined to be interviewed, a rejection we won't soon get over.)
Look at the bottom of the page for alums of our list whose 2021 efforts merited a nod, as well as those who might appear on next year's Bloomberg 50.
The Usual Suspects
There are always some "no duh" people who are too obvious to put on the Bloomberg 50. So we give them their own list.
Jeff Bezos, executive chair, Amazon.com Inc.
Joe Biden, president of the U.S.
Jair Bolsonaro, president of Brazil
Sergey Brin, co-founder, Alphabet Inc.
Warren Buffett, chairman and CEO, Berkshire Hathaway Inc.
Tim Cook, CEO, Apple Inc.
Pope Francis
Boris Johnson, prime minister of the U.K.
Emmanuel Macron, president of France
Narendra Modi, prime minister of India
Rupert Murdoch, co-chairman, Fox Corp.
Elon Musk, CEO, Tesla Inc. and SpaceX
Satoshi Nakamoto, pseudonymous creator of Bitcoin
Alexandria Ocasio-Cortez, member of the U.S. House of Representatives
Larry Page, co-founder, Alphabet
Nancy Pelosi, speaker of the U.S. House of Representatives
Vladimir Putin, president of Russia
Masayoshi Son, CEO, SoftBank Group Corp.
Donald Trump, former president of the U.S.
Tsai Ing-Wen, president of Taiwan
Ursula von der Leyen, president of the European Commission
Oprah Winfrey, chairman and CEO, Oprah Winfrey Network LLC
Xi Jinping, president of the People's Republic of China
Mark Zuckerberg, chairman and CEO, Meta Platforms Inc.
Let's Hear It for Some Alums
We don't include people on the Bloomberg 50 more than once, but we still applaud these past honorees who made notable contributions in 2021. —Adam Blenford, with Jackie Davalos, Tina Davis, Janice Kew, Olga Kharif, Annie Massa, Naomi Nix, and Sarah Rappaport
Robinhood's trading platform was home base for the retail investors who talked about "diamond hands" and going "to the moon" as they drove up the price of GameStop Corp., AMC Entertainment Holdings Inc., and other meme stocks. The app had 22.4 million funded accounts by the end of September, up from 11.4 million at the same time last year, and the company went public in July with a $29 billion valuation.
After winning two medals, she left Tokyo tied as the most decorated U.S. female Olympic gymnast of all time. But the biggest headlines she made came from her candid assessment of the mental health struggles that led her to withdraw from four events. In September, five weeks after the Summer Games ended, Biles testified before Congress about the abuse she and teammates endured from Larry Nassar, the former U.S. gymnastics team doctor who's in prison for sexual assault.
Ethereum has become the blockchain of choice for decentralized finance (DeFi) apps, which aim to ease access to financial products and services. There's now about $106 billion deposited in these apps, up from a little more than $20 billion a year ago, according to tracker DeFi Pulse. That's helped Ether, the cryptocurrency used on the platform, grow in value more than sixfold this year, from $734 to a record high of almost $5,000.
The localized social networking app went public via a blank-check company in early November in a deal that valued the business at $4.3 billion. More than 280,000 communities in 11 countries use Nextdoor to connect to neighbors and sell goods and services; now Friar is focused on expanding internationally, luring big advertisers, and quelling racism on the platform.
In August she released a 168-page bombshell of a report concluding that Governor Andrew Cuomo, who endorsed her campaign in 2018, had created a toxic work environment that included the sexual harassment of at least 11 women. Cuomo announced his resignation a week later, after denying that he'd intentionally mistreated anyone. In late October, James announced that she was challenging Cuomo's successor, Kathy Hochul, for the Democratic nomination for governor next year.
While trading apps such as Robinhood got the attention this year, in the second quarter individual investors opened about 1.7 million Fidelity accounts, a 39% increase from the same period a year ago, with almost 700,000 registered to customers age 35 or under. The boom in retail stock trading that boosted Robinhood has led Fidelity to go on a hiring spree: By June the company had hired about 7,000 people for the year—equal to what it hired in all of 2020.
The Zimbabwean billionaire and special pandemic envoy for the African Union was instrumental (with 2021 Bloomberg 50 entrant John Nkengasong) in securing 400 million Johnson & Johnson vaccines for the continent through the Africa Vaccine Acquisition Task Team. They began arriving in August. He also helped broker an agreement with Moderna Inc. for as many as 110 million shots, with the first delivery expected in December.
Years of investigative journalism that probed Rodrigo Duterte's war on drugs put her at odds with the Philippine president. In October her work was acknowledged by the Nobel committee: Ressa was named joint winner of the Peace Prize for safeguarding freedom of expression.
Music mogul Scooter Braun sold the master recordings of her first six albums to a private equity firm for $300 million late last year, setting off a feud with Swift about artists' rights. In a move to regain control of her work, she released Fearless (Taylor's Version), the first in a series of planned rerecordings, in April. The album topped the charts 13 years after the original, ensuring that Swift owns the version of her music that's now most prominent on streaming services.
Witherspoon sold a majority stake in her production company to an unnamed holding company owned by private equity giant Blackstone Inc. The deal valued Hello Sunshine—the force behind hit TV dramas The Morning Show and Big Little Lies—at about $900 million and gave Blackstone a foothold in the content creation industry. Witherspoon will stay on and join the board of the new owner.
Wolfe Herd became part of a tiny club of self-made female billionaires after Bumble, the dating app where women make the first move, went public in February in a $2 billion initial public offering. Her company opened a cafe in New York City in July and has plans to expand its nondating services.
Ones to Watch
These people are deciding the future of crypto, comedy, cuisine, and more. —Rebecca Penty, with Bret Begun, Ira Boudway, Sarah Holder, Kate Krader, Yoolim Lee, Jeannette Neumann, Kristin Powers, Angelina Rascouet, Ragini Saxena, Karen Toulon, and Ashlee Vance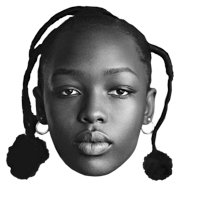 Elsa Majimbo, comedian, author
The 20-year-old shot to fame during Covid-19 lockdowns with monologues featuring tiny sunglasses and crunchy snacks as props. Majimbo has collaborated on a book with Valentino, did a campaign with Fenty, and is represented by Creative Artists Agency.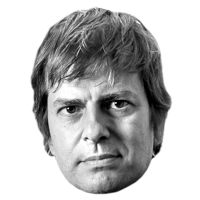 Andy Hunter, founder and CEO, Bookshop.org
Hunter was already an industrious creative force behind a handful of independent book publishers and literary websites when he developed Bookshop.org, a platform that helps small bookshops build online storefronts to compete with Amazon.com Inc. The site has raised $19 million for local bookstores in Spain, the U.K., and the U.S. since its January 2020 introduction.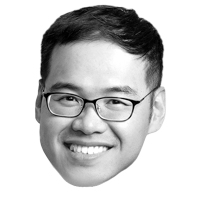 Jefferson Chen, chairman, CEO, and co-founder, Advance Intelligence Group
The former hedge fund manager has incubated several startups in financial services and retail since co-founding his Singapore-based company in 2016. In September, Advance topped $2 billion in valuation after raising more than $400 million from investors led by Warburg Pincus and Softbank.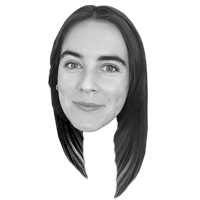 Kyla Scanlon, fin-fluencer
The 24-year-old breaks down complex topics such as lumber shortages and decentralized finance, or DeFi, into easily digestible tweets and TikToks. Scanlon, who's building a financial education company, has more than 100,000 TikTok followers.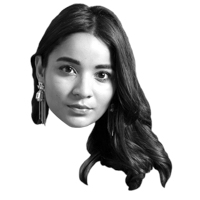 Avani Singh, CEO, SpiceHealth
At just 25, Singh is the pioneer of cheap Covid testing in India. In November 2020 her company introduced real-time polymerase chain reaction, or PCR, tests priced at 499 rupees ($6.71)—one-fifth the going rate in New Delhi. She plans to serve more-remote areas of India with inexpensive tests at mobile labs.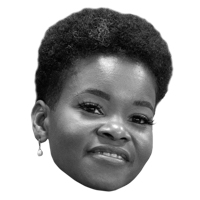 India Walton, nurse, political activist
Upon defeating Buffalo's four-term mayor in the city's Democratic primary last June, Walton appeared poised to become the first democratic socialist big-city mayor of the 21st century. With 40.9% of the vote, she lost in the general election to the incumbent after he mounted a write-in campaign. But her unexpected ascent has whetted the appetite of working-class voters for candidates who commit to radical economic change.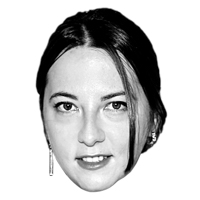 Nensi Dojaka, fashion designer
The Albanian-born Dojaka was lauded for her "sensual and tailored" styles when she won this year's young fashion designers award from luxury conglomerate LVMH. Her pieces, which borrow looks from lingerie, have caught the attention of celebrities including Dua Lipa and Bella Hadid.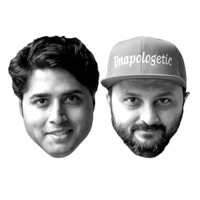 Roni Mazumdar + Chintan Pandya, co-founders, Unapologetic Foods
The duo opened the dynamic street food spot Dhamaka in early 2021, making Indian the most raved-about cuisine in New York City. Now they're expanding with two fast-casual spots, as well as a restaurant and market featuring the food of Kolkata.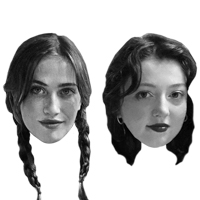 Claire Banse + Michelle Guterman, co-editors, the Drunken Canal
Their print newspaper, which recently published its 10th issue, is "downtown New York's paper of record for gossip, personal ads, and scene reports," according to Vogue. The magazine is one of a handful of mainstream media outlets to cover the recent college grads as they carve out a space away from the glare of social media.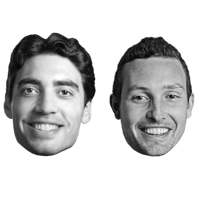 Frank Reig + Paul Suhey, co-founders, Revel
Revel started a scooter-sharing program in New York City in 2018. In 2021 it added a fleet of 50 ride-hailing Teslas, available for booking on its app, and a Brooklyn hub of 25 electric vehicle fast chargers—the country's largest that's open to all EVs.
Decker Eveleth, senior, Reed College, Portland, Ore.
Eveleth scours satellite imagery in search of weapon stockpiles. In June he spotted 120 inflatable structures in a desert in northern China. He knew, from previous research, that this discovery suggested the sites had been excavated for ballistic missile silos then covered with the domes. The U.S. Department of State called the news "concerning." Chinese state media said the site was a wind farm under construction.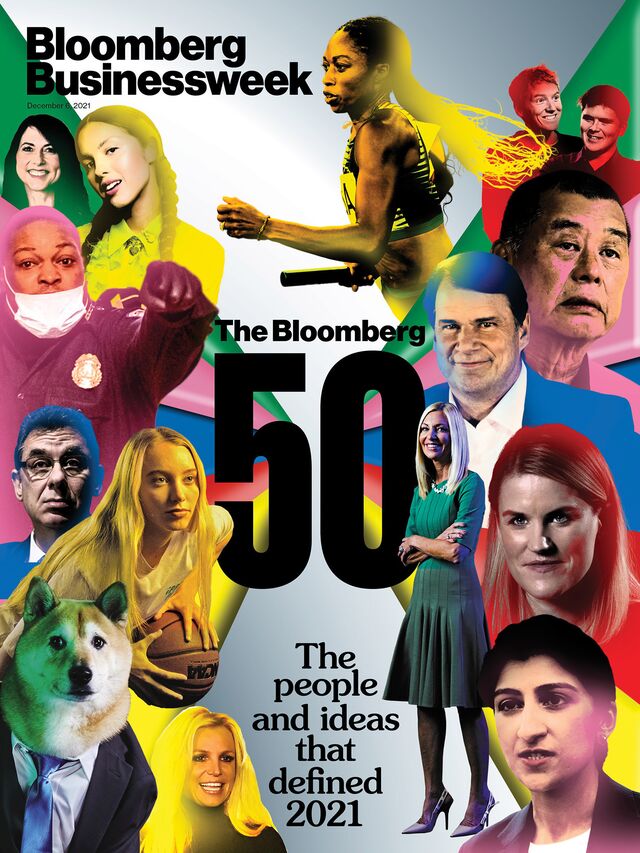 AUNG: COURTESY AMAZON.COM. BASZUCKI: VIDEO BY KELSEY MCCLELLAN FOR BLOOMBERG BUSINESSWEEK. BANKERS: MICHAEL NAGLE/BLOOMBERG. BECK: MATTHEW STAVER/ZUMA PRESS. BOURLA: GIANNIS PAPANIKOS/AP IMAGES. BRANDT: RAPHAEL RIBEIRO/BCB. BRORHILKER: MARIUS BECKER/DPA/AFP/GETTY IMAGES. BUECKERS: VIDEO BY LAUREL GOLIO FOR BLOOMBERG BUSINESSWEEK. BUSH: U.S. CONGRESS. CASTILLO: ERNESTO BENAVIDES/GETTY IMAGES. CHOI, JEUNG, KULKARNI: MYLEEN HOLLERO. CLARRY: COURTESY CVC. COLLISONS: COURTESY STRIPE. HWANG: GETTY IMAGES. EISEN: DON ARNOLD/WIREIMAGE/GETTY IMAGES. ELKANN: MIGUEL MEDINA/AFP/GETTY IMAGES. FARLEY: DAVID PAUL MORRIS/BLOOMBERG. FELIX: PATRICK SMITH/GETTY IMAGES. FRAZIER: COURTESY DARNELLA FRAZIER. GOODMAN: ASHLEY GILBERTSON/REDUX. GROEN: COURTESY TAKEAWAY. HAUGEN: JOSE SARMENTO MATOS/BLOOMBERG. JASSY: F. CARTER SMITH/BLOOMBERG. JENKINS: RACHEL KARA ASHTON/THE NEW YORK TIMES/REDUX. KHAN: U.S. FEDERAL TRADE COMMISSION. KUFFNER: KIYOSHI OTA/BLOOMBERG. LAI: CHAN LONG HEI/BLOOMBERG. LEE: FABRICE COFFRINI/AFP/GETTY IMAGES. JIA: YANG DONG/VCG/GETTY IMAGES. LYNCH: VIDEO BY DEVIN CHRISTOPHER FOR BLOOMBERG BUSINESSWEEK. MEME STOCK: VIDEO BY JANELLE JONES FOR BLOOMBERG BUSINESSWEEK. MOLNAR: JOE MAHER/BFC/GETTY IMAGES. NAVALNY: ANDREY RUDAKOV/BLOOMBERG. NAYAR: NISHIKANT GAMRE/THE INDIA TODAY GROUP/GETTY IMAGES. NKENGASONG: TIKSA NEGERI/REUTERS. PAPPAS: ROZETTE RAGO/THE NEW YORK TIMES/REDUX. STONE, PARKER: CHRIS HOPKINS/GETTY IMAGES. PENNER: VIDEO BY MARK ELZEY FOR BLOOMBERG BUSINESSWEEK. PERKINS: HORACIO VILLALOBOS/CORBIS/GETTY IMAGES. PETERSSON: CARSTEN SNEJBJERG/BLOOMBERG. RODRIGO: ROB KIM/FILMMAGIC/GETTY IMAGES. ROLLE: MELISSA ALCENA FOR BLOOMBERG MARKETS. SAPIR: THE WASHINGTON POST/GETTY IMAGES. SCOTT: DANIEL BISKUP/LAIF/REDUX. BANG: SEONGJOON CHO/BLOOMBERG. SOELISTYO: PAUL MILLER/BLOOMBERG. SPEARS: KATHY HUTCHINS/SHUTTERSTOCK. STEFANIK: SAMUEL CORUM/BLOOMBERG. SUDEIKIS: RICH FURY/GETTY IMAGES. WINKELMANN: ANDREW J. WHITAKER/THE POST AND COURIER/AP PHOTO. XU: JUSTIN CHIN/BLOOMBERG. ZASLAV: MARK SAGLIOCCO/GETTY IMAGES. MAJIMBO: DEGBADJO JOSEPH. DOJAKA: COURTESY LVMH PRIZE. MAZUMDAR, PANDYA: CLAY WILLIAMS. WALTON: LINDSAY DEDARIO/REUTERS. BANSE, GUTERMAN: LUCAS CREIGHTON. CHEN, HUNTER, REIG, SUHEY, SINGH, SCANLON: COURTESY SUBJECTS

(Corrects the surname of Roni Mazumdar in Ones to Watch. An earlier version was updated with news of Square changing its corporate name to Block and Elsa Majimbo's collaborations in Ones to Watch.)

') } /*-->*/