President Trump has more at stake in this election than whether he remains in the White House. Holding the highest office in the land grants him effective immunity from federal criminal prosecution and gives him wide powers to stymie lawsuits against him and his business. That all changes once he becomes an ordinary citizen again.
"Whatever shelters he has had as an occupant of the White House would vanish," says Laurence Tribe, a constitutional law professor at Harvard and frequent Trump critic. "His ability to throw his weight around in terms of the deference that judges exercise—all of that is gone."
A federal prosecution of Trump would be political dynamite, and a President Joe Biden may choose not to detonate it. But a new administration could decide to revive Special Counsel Robert Mueller's investigation into obstruction of justice by Trump or launch a new probe into the questionable tax deductions the New York Times revealed in a recent investigative report. Trump is also facing an active investigation by the Manhattan district attorney that could result in state criminal charges.
Then there are the lawsuits. Famously litigious before he took office, Trump has used the powers of the presidency to swat aside many of the cases brought against him, often deploying the Justice Department to do so. Even now, the government is trying to intervene in a defamation suit brought by a woman he called a liar after she accused him of rape.
The White House didn't comment on the legal threats facing Trump. His personal lawyer Jay Sekulow didn't respond to requests for comment. Alan Garten, a lawyer for the Trump Organization, also didn't respond to a request for comment.
Here are the major legal threats facing Trump, and how a defeat in November would affect them:
Possible Criminal Charges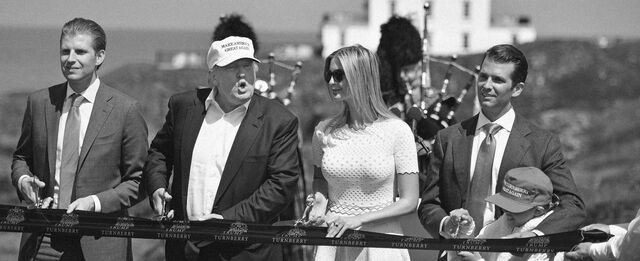 Real-Estate Fraud
Where things stand
New York Attorney General Letitia James is investigating whether the Trump family's real-estate company falsely reported property values to secure loans or tax benefits. Her office this month deposed Trump's son Eric, an executive vice president at the Trump Organization. Right now it's a civil matter, meaning any penalties would be mainly economic. But that could change if James thinks there is evidence of criminal misconduct. Eric Trump has called the investigation politically motivated and said it represents "the highest level of prosecutorial misconduct."
If Trump loses
Trump has long been able to argue that he's too busy as president to deal with lawsuits, and courts have generally given him broad deference as head of the federal government's executive branch. He would not get that deference as a former president and could be forced to sit for a deposition. Like Vance, James would probably find it easier to get information or cooperation from others. "The hesitation on the part of third parties who are the holders of potentially very incriminating information will evaporate once he's no longer president," Tribe says.
The Emoluments Cases
Where things stand
Allegations that Trump uses the presidency for personal profit have been among the most consistent criticisms leveled at him during his time in office. Congressional Democrats and Democratic attorneys general brought two lawsuits accusing Trump of violating the U.S. Constitution's so-called Emoluments Clause, which bars the president from receiving gifts or things of value from foreign governments, by accepting the money that representatives of Saudi Arabia and other countries have spent at his company's Washington hotel, in particular. A third emoluments case was brought by a watchdog group. The Trump administration has mainly challenged the rights of the parties to bring emoluments claims, winning dismissal of the congressional suit. No court has ruled on the issue of whether the president has in fact violated the clause. Trump has called the Emoluments Clause "phony" and suggested other presidents made money on the side.
If Trump loses
Trump will probably not have to worry about these cases. The goal of the suits was to force him to fully divest himself from his businesses while in office. But that will no longer be a relevant concern if Trump loses in November, and violations of the emoluments clauses do not carry any other financial penalties. "There's no longer any remedy that could be issued," Tribe says. "It's unfortunate but likely that the emoluments cases will be dismissed."
Congressional Tax and Financial Records Cases
Where things stand
Democrats in Congress are fighting in court to win access to Trump's financial records. In one lawsuit, the House Ways and Means Committee is calling for the Treasury Department to turn over the president's tax returns. That case is pending in federal court in Washington. Two other lawsuits involve Trump's accountants and bankers. In those cases, the Supreme Court ruled that Congress could not compel the release of Trump's financial records, at least for the time being. The cases were sent back to the lower courts to assess whether Congress should narrow the scope of the information it sought. In all three cases, Trump has invoked the powers of the presidency to argue that he should not have to turn over his financial information.
If Trump loses
Before Trump took office, it was widely accepted that congressional tax committees could request any taxpayer's returns, including the president's. But Trump' Treasury Secretary, Steve Mnuchin, defied the House Ways and Means Committee, and the administration has continued the fight in court. A Biden administration could put an end to that drama by quickly handing over Trump's taxes to Congress. How courts would rule on the Democrats' requests for Trump's other financial records, which were sent to his bankers and accountants, is harder to predict, though Trump would lose his argument that the litigation interferes with his duties as president. "I don't know who's going to win," said Andy Grewal, an expert on tax law at the University of Iowa. "But it would be odd if Congress could threaten a president by saying the moment you leave office we can subpoena you for anything you have."
Multi-Level Marketing Fraud Suit
Where things stand
Trump and three of his children were sued for fraud in 2018 over their endorsement on Celebrity Apprentice of ACN Opportunity LLC, a troubled multilevel marketing company that later went bust. The plaintiffs said the Trumps persuaded them to invest hundreds of thousands of dollars in ACN's desktop video phone service, which was quickly eclipsed with the advent of smartphones. A federal judge in New York rejected the Trumps' move to force the dispute into private arbitration, but the president and his children are now appealing that ruling. Trump has called the lawsuit politically motivated and argued that he was simply offering his opinion when he endorsed ACN.
If Trump loses
It would become easier for the investors' lawyers to request documents from Trump or even force him to testify at a potential trial. Judges would be less likely to defer to Trump's wishes, and Trump would be unable to cite his responsibilities as president as an excuse for not complying.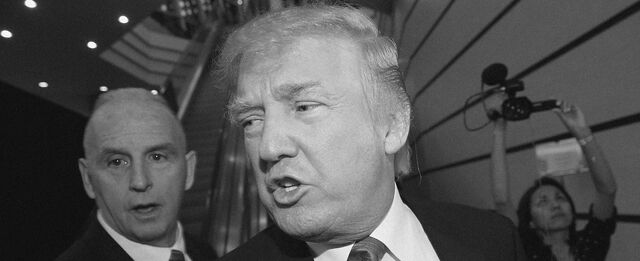 Mary Trump's Fraud Suit
Where things stand
The president's niece Mary Trump last month sued him for conspiring with his brother and sister to defraud her of millions of dollars from her grandfather's estate using false documents and bogus loans. The president has yet to submit a reply. Mary Trump in July published a bestselling tell-all that painted a harsh portrait of the president as a narcissistic liar. She claims in the book that, when she agreed to settle a dispute over her grandfather's will, she was told the estate was worth $30 million, but that she learned later it was worth closer to $1 billion. Donald Trump called his niece's book "a lie" in a Fox News interview but has also accused her of violating a non-disclosure agreement she signed as part of the estate settlement.
If Trump loses
It would become easier for Mary Trump's lawyers to request documents from Trump or force him to sit for depositions. As in the other civil cases, he would lose the ability to cite his responsibilities as president as an excuse for not complying.
E. Jean Carroll's Defamation Suit
Where things stand
Advice columnist Carroll went public in June 2019 with a claim that Trump raped her in a Manhattan department store dressing room in the 1990s. Trump soon responded that Carroll was lying, adding that she was "not my type." Carroll sued Trump for defamation in New York later that year. Last month, as Trump faced deadlines to provide a DNA sample and submit to a deposition, the Justice Department stepped in, claiming that the president's statements about Carroll were part of his official duties and that the government should therefore substitute for Trump as the defendant in the case. A substitution would effectively force the dismissal of the lawsuit, since the government cannot be sued for defamation. A federal judge is due to rule on whether such a substitution is legal.
If Trump loses
The judge, a Clinton appointee, could deny the substitution request before a new administration takes office. If not, a Biden Justice Department would likely abandon any defense of Trump, though some experts note that Obama's Justice Department defended certain George W. Bush officials in lawsuits over their sanctioning of torture. Most likely, Trump will again face the prospect of providing a DNA sample and sitting for a deposition.
Summer Zervos's Defamation Suit
Where things stand
A former contestant on The Apprentice, Zervos issued a statement a few weeks before the 2016 election saying Trump groped and kissed her in a hotel room in 2007. He denied the assault and called Zervos a liar, leading her to sue him for defamation in 2017. Trump has argued that he's immune from suits filed in state court while he is the president, with New York's Court of Appeals expected to decide the issue early next year.
If Trump loses
He would lose his presidential immunity argument—already a longshot since the U.S. Supreme Court ruled in 1997 that President Clinton could be sued in federal court. That means Trump could be forced to sit for a deposition and possibly turn over other evidence related to Zervos' allegation, win or lose.
With assistance from Laura Davison and Jordan Fabian