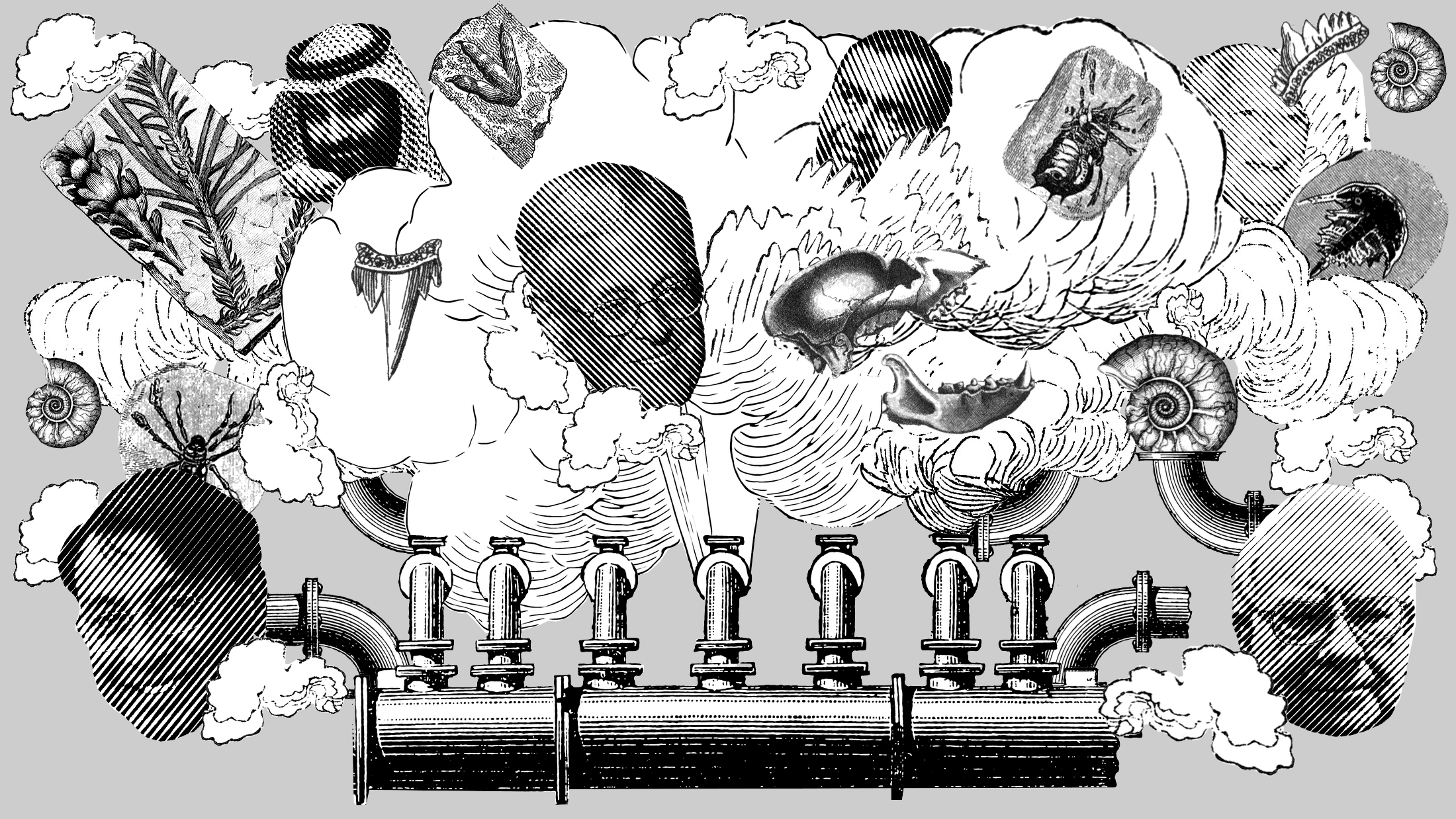 Warren Buffett Is One of the World's Richest Fossil-Fuel Billionaires
The 10 largest fortunes with links to greenhouse gas emissions are valued at $537 billion.
Berkshire Hathaway's annual shareholder meeting is a quaint and wholesome corporate custom. Thousands of Warren Buffett superfans listen to the 89-year-old investor, maybe sample Dairy Queen ice cream, and watch Bill Gates play bridge. These days, the traditional pilgrimage to Omaha is also likely to turn up sharp-edged climate debates.
At last year's meeting, Buffett and Berkshire executives were asked to defend how the company scored on environmental metrics. In 2016, the Nebraska Peace Foundation called on Berkshire to disclose how climate change will affect its insurance subsidiaries.
Asking uncomfortable questions of the Berkshire Hathaway team makes sense: Bloomberg estimates that the Sage of Omaha's $89 billion fortune is the world's third-biggest with links to significant levels of greenhouse gas emissions (see methodology).
The face of the genial Buffett is not the one normally conjured by the image of petroleum plutocrats, and the two entries above his in Bloomberg's ranking of the 10 largest fortunes connected to emissions are less surprising: the Koch family, followed by the House of Saud. What does it mean to reconsider Buffett's fortune as more alike than different from these empires of fossil fuel?
Buffett's conglomerate—largely because of its energy and transport units, which contributed about 40% of Berkshire's pretax income in 2018—was directly and indirectly responsible for 189 million tons of greenhouse gas emissions in 2018, according to estimates by CDP, which works to increase environmental disclosure and action among companies, cities, states, and regions. Berkshire's emissions are equivalent to the consumption of 21 billion gallons of gasoline, or 24 trillion smartphones being charged. Berkshire Hathaway didn't respond to requests for comment.
The conglomerate's planetary impact is about the same as those of cement maker LafargeHolcim. While that's a fraction of the biggest emitters—just 20 fossil fuel companies can be linked to more than one-third of all greenhouse gas emissions in the modern era—Berkshire's presence is a reminder that emissions aren't just the responsibility of such usual suspects as Exxon Mobil or Royal Dutch Shell.
From avocados to shower soap, the carbon economy is embedded—visibly or invisibly—everywhere in our daily lives. "There's not a single sector that I can think of that is not going to be impacted in some way or another," says Bruno Sarda, president of CDP North America. "We often talk about things like energy and materials, or cement or oil and gas, but when you look across food, apparel, consumer goods, even financial services, every sector is being either held accountable or, in some cases, disrupted."
To be eligible for this list, more than 50% of a fortune valued by the Bloomberg Billionaires Index must be derived from an entity (or its holding company) that's listed on one of three rankings of emitting companies, which were selected by Bloomberg to encompass a range of public and private companies. The sources, which rely on reported and estimated data, comprise:
All told, the 10 fortunes on this ranking had a combined net worth of $537 billion at the end of 2019, according to an analysis by Bloomberg. The Koch family, whose industrial empire includes oil refineries and chemicals companies, tops the chart with $150 billion—up $75 billion in the past eight years. The House of Saud, in second place, has holdings of at least $100 billion built atop Saudi Arabia's oil wealth. India's Mukesh Ambani, with holdings in oil refining, comes in fourth, behind Buffett, after seeing his net worth more than double during the past decade.
The surging wealth is a reminder of how little the economy has changed, despite increasingly urgent calls for action. The combined wealth of these billionaires is about 9 times the net worth held by the 10 richest clean energy billionaires, according to Bloomberg research.
But while some on the list are digging in—the Koch family, for example, continues to fund politicians who resist climate change action—there are plenty of signs that the status quo is shifting, thanks in part to many of those on this very list.
Volkswagen is targeting becoming carbon emission free by 2050, with planned investments and development costs in areas such as hybridisation, electric cars and digitisation expected to total roughly 60 billion euros between 2020 and 2024. Oil giant Lukoil saw the total amount of electricity it generated from renewable sources in 2018 increase by 30% compared to 2017, while its total investments in renewable sources in 2018 increased five-fold compared to a year earlier. Sustainability is a strategic priority for Fiat Chrysler, which expects to reduce carbon dioxide emissions by 25-30% between 2018 and 2024 across its four major regions.
Buffett's impact, too, is shifting. Renewables made up 40% of Berkshire Hathaway Energy's power capacity at the end of 2018.
When pressed at last year's annual meeting, Buffett highlighted that his utility was moving toward a renewable future in Iowa, one of its biggest markets. "We will have that 100%," he said.
1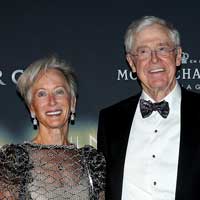 Koch Industries dates back to the 1940s, but it was under Charles Koch's leadership that it became an industrial behemoth with revenues of $110 billion. Oil refining, chemicals and pipelines still sit at the centre of the company, even though its branched out into a range of other sectors including forestry products, electronics components, and software. The Kochs own most of the privately-held firm.
What are they doing to be sustainable?
Koch Industries have reduced their carbon dioxide emissions by nearly 10% over the past four years, according to a spokesperson. Their Flint Hills Resources Pine Bend refinery recently underwent a $400 million upgrade that will help to lower emissions and improve efficiency.
2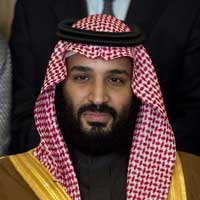 The 87-year-old monarchy after which Saudi Arabia is named has the nation's unrivaled oil reserves to thank for seeding its collective—and sprawling—fortune. This net worth estimate is based on cumulative payouts royal family members are calculated to have received over the past 50 years from the Royal Diwan, the executive office of the king. The total wealth controlled by its estimated 15,000 extended members is likely much higher. Many royals have made money through brokering government contracts and land deals and by founding businesses that service state companies, such as Saudi Aramco. Crown Prince Mohammed bin Salman, son of Saudi's seventh monarch, King Salman, personally controls assets worth more than $1 billion.
What are they doing to be sustainable?
Saudi Aramco's research teams are working to improve the environmental performance of internal combustion engines.
3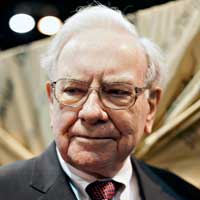 COMPANY
Berkshire Hathaway
The Sage of Omaha's conglomerate is a significant emitter of carbon dioxide thanks to utility division Berkshire Hathaway Energy. It was responsible for 189 million tons of greenhouse gas emissions in 2018, roughly the same as cement maker LafargeHolcim. Buffett owns an $88 billion stake in the firm that also owns one of the world's largest railways, Burlington Northern Santa Fe Railway Co.
What are they doing to be sustainable?
Berkshire Hathaway Energy expects all its customers in Iowa to be supplied with renewable energy by 2021.
4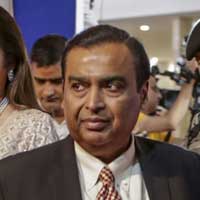 COMPANY
Reliance Industries
Asia's richest person controls a $56 billion stake in Reliance Industries, which owns the largest oil refining complex in the world. Reliance gets most of its revenue from its energy units although Ambani has also made investments in retail and digital services.
What are they doing to be sustainable?
Reliance recycles about half its water, has led campaigns encouraging employees to recycle plastic and the site of the company's Jamnagar refinery is home to Asia's largest mango orchard in arid land.
5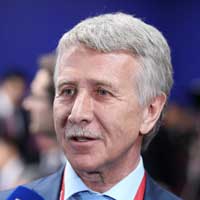 NAME
Leonid Mikhelson, Gennady Timchenko
Russia's biggest independent natural gas producer is responsible for about 9% of the country's gas production. It's helped propel Chief Executive Officer Leonid Mikhelson to a $25 billion fortune while Gennady Timchenko has $18 billion. The company has greenlit its second LNG project in the Arctic that is expected to cost $21 billion after its first facility, Yamal LNG, started production in late 2017.
What are they doing to be sustainable?
Novatek is a constituent of the FTSE4Good Index, which identifies companies that demonstrate strong environmental, social and governance practices.
6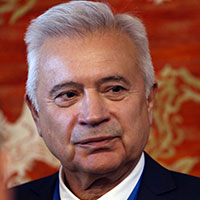 NAME
Vagit Alekperov, Leonid Fedun
Lukoil is the biggest non-state oil producer in Russia. Apart from its core assets in West Siberia, the company is developing offshore fields in the Caspian Sea and expanding in Africa to offset declining output at some of its mature projects. The company is also focusing on gas production in Uzbekistan, a former Soviet republic with close energy ties to China.
What are they doing to be sustainable?
Fedun said in December that Lukoil may reach zero carbon footprint by 2050.
7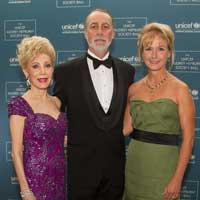 COMPANY
Enterprise Products
Pipeline behemoth Enterprise Products Partners was launched by Dan L. Duncan in 1968. One of the largest crude oil exporters in the U.S., the company reported a $4.2 billion profit on $36.5 billion of revenue in 2018. Duncan died in 2010 but the family is still the company's largest shareholder.
What are they doing to be sustainable?
Currently, Enterprise has more than 10,500 metering stations across the country operating on solar power.
8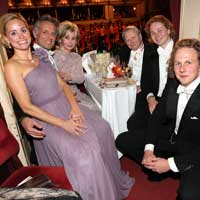 NAME
Porsche/Piech family
This German dynasty control Volkswagen, the world's largest car maker that made more than 10 million vehicles in 2019. Its brands include Audi and supercar marque Bugatti. The family own their stake in the auto manufacturer through holding company Porsche Automobil Holding.
What are they doing to be sustainable?
The Volkswagen group plans to become carbon emission free by 2050.
9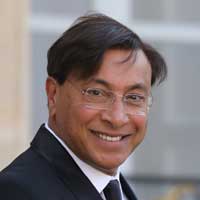 Mittal owns more than 37% of ArcelorMittal, the steelmaker that was formed after Mittal Steel bought Luxembourg-based Arcelor in 2006. The company's steel shipments totalled 83.9 million tonnes in 2018. It also has mining operations and is a major iron ore producer.
What are they doing to be sustainable?
Building a $133 million plant in Belgium, which will convert carbon-containing gas from the blast furnaces of the site's steelworks into bioethanol.
10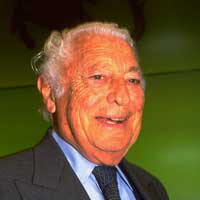 The Agnelli family's holding company Exor owns a 29% stake in automaker Fiat Chrysler Automobiles. Other interests include supercar manufacturer Ferrari and truck producer CNH Industrial. Fiat Chrysler is merging with PSA Group to create the world's 4th largest carmaker.
What are they doing to be sustainable?
Fiat Chrysler expects to reduce carbon dioxide emissions by 25-30% between 2018 and 2024 across its four major regions, CNH is targeting a 46% reduction in emissions per production unit and Ferrari launched its first hybrid in 2019.
Net worth figures—reflecting the entrant's total net worth rather than an amount that can be credited to emissions—are as of Dec. 31, 2019 and are based on calculations by the Bloomberg Billionaires Index. To qualify, the majority of a fortune valued by Bloomberg must be derived from an entity (or its holding company) that's listed on one of three rankings of emitting companies, which were selected to encompass a range of public and private companies: a CDP analysis of the top 200 corporate emitters from the MSCI ACWI, a major global index, using both reported and estimated data as well as Climate Accountability Institute's Carbon Majors ranking and the University of Massachusetts' Greenhouse 100 Polluters list. Billionaires or the families whose fortunes are connected to such companies are ranked by their net worth.
With assistance from Pei Yi Mak, Tom Maloney, Alex Sazonov, Jack Witzig and Katherine Chiglinsky