Economics
The New Startup South
Greenville has hit on a successful formula for incubating businesses. Could other cities in the region be next?
The 'single_story' module curated into zone 'righty' failed to load due to: Module is missing story.
Solutions/Business Schools
Business Schools
With entrance rates plateauing, business schools are offering fellowships and other incentives to bring in more women.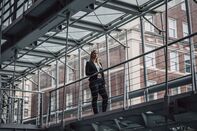 Business Schools
Scott DeRue on teaching leadership, balancing classroom learning with real-world experience—oh, and branding.