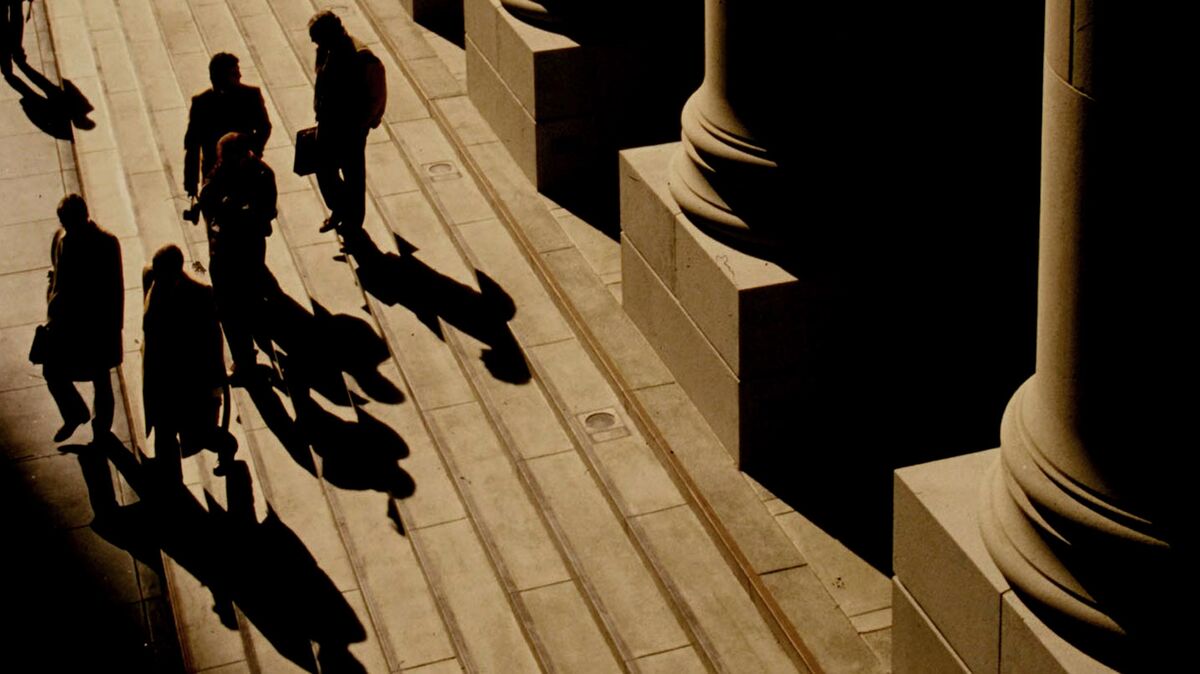 Shadow Banking
By
|
Updated March 31, 2015 10:13 AM UTC
The scale of it is almost unfathomable: $75 trillion worldwide. The Financial Stability Board says it poses "systemic risks" to the global financial system. It's growing at phenomenal rates in China and India and booming in Western banking capitals as well. The catchall phrase "shadow banking" encompasses risky investment products, lending between individuals, pawnshop and loan-shark operations in emerging markets, as well as more respectable activities like derivatives, money-market funds, securities lending and repurchase agreements at financial institutions in Europe and the U.S. The common denominator is that these activities flourish outside the regular banking system and often beyond the control of regulators and monetary policy. Together they show how hard it is to restrict risky lending without causing harm.
The Situation
Some risk-taking by banks has been reined in since the 2008 financial crisis. The global rise of shadow banking has not. The FSB said the sector grew to $75 trillion in 2013, an increase of $5 trillion from the previous year. The board earlier found increases in almost three-quarters of the economies it surveyed. The situation is most pressing in Argentina, where the FSB reported a 50 percent increase in 2013, and in China, with a 30 percent increase. In China, wealth-management products, which offer high short-term interest rates and are not guaranteed, surged 24 percent to 12.7 trillion yuan (about $2 trillion) in the first half of 2014 — to about the size of the Russian economy. Their growth had caused the man who is now China's top securities regulator to label the off-balance-sheet products a "Ponzi scheme," because banks have to sell more each month to pay off those that are maturing. Another threat is China's loosely regulated $2 trillion trust industry, made up of 68 companies that sell risky high-yield investments to wealthy customers. About $853 billion worth of trust products matured in 2014, 50 percent more than the year before. In the U.S., Federal Reserve officials are talking about taking action to limit borrowing used for financial investments by brokerages, money-market funds and hedge funds, which increase risks in the financial system. One measure being considered is stricter margin requirements for broker-dealers.
The Background
With so much money sloshing around outside the official system, shadow banking makes it harder for countries like China and India to control their economies by changing interest rates or jiggering the money supply. In India, the inflation rate stayed higher than 8 percent in 2012 and 2013 despite 13 interest rate hikes by the central bank. Government officials simply don't have enough control over the economy to make an impact. In China, savings deposit rates of 3 percent, lower than the target for inflation, combined with the inability of at least 90 percent of small businesses to get bank loans, have propelled the shadow-banking sector to an estimated $6 trillion, or 69 percent of the economy. Shadow banking raises the risk of public unrest because the government can't provide a bailout, as it could if a bank collapses. American and European regulators have warned of risks arising from banking activities by lightly regulated financial companies that lack access to deposit insurance and other protections.
The Argument
Why don't governments crack down? Seize control? Get a grip on all this money outside their purview? In Europe and the U.S., regulators' concerns have been offset by fierce lobbying by the financial industry. In the developing world, the shadow-banking sector provides grease to keep economies functioning smoothly. Small businesses get the loans they need; savers get investments yielding more than inflation. And in economies with underdeveloped financial systems, like China's and India's, shadow banking fills a vacuum. Reining it in can be the right long-term policy, but can slow growth and raise risks in the short term. Government officials know that shadow banking presents a danger — and that they attack it at their peril.
The Reference Shelf
First published Jan. 8, 2014
To contact the writer of this QuickTake:
Sheridan Prasso in Hong Kong at sprasso@bloomberg.net
To contact the editor responsible for this QuickTake:
Jonathan Landman at jlandman4@bloomberg.net