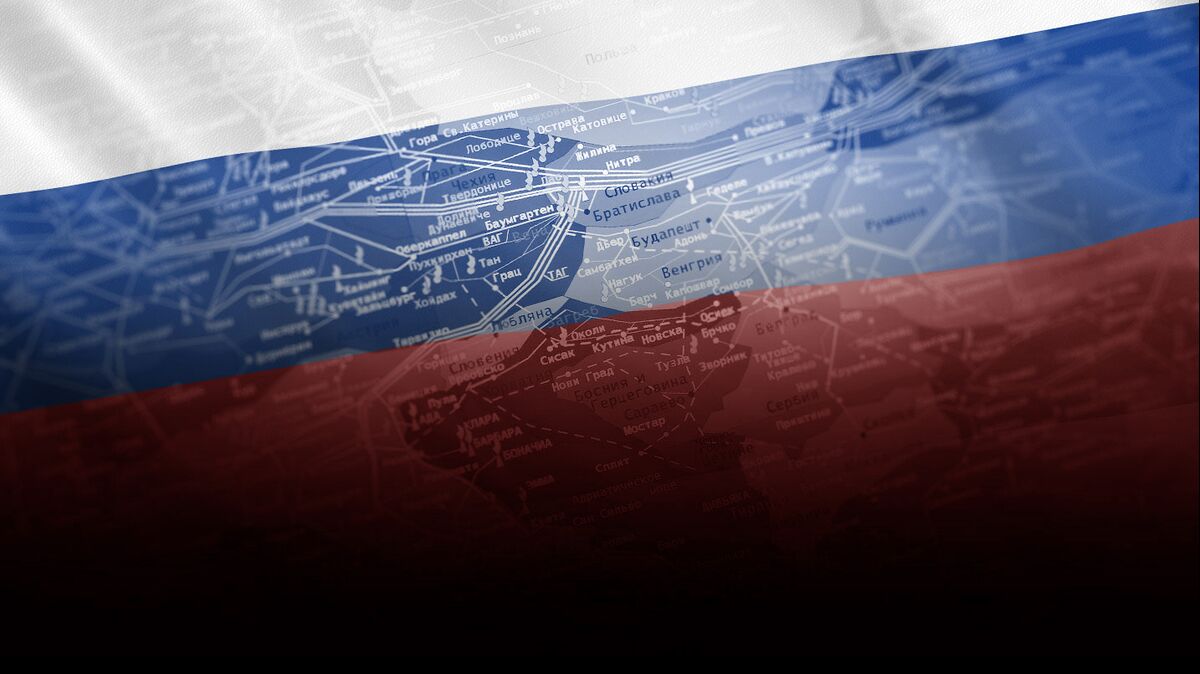 Russian Gas
Putin's Pipeline Politics
By
|
Updated Oct 27, 2015 8:10 AM UTC
Europeans who want to get tough with Russia over the standoff in Ukraine must face a chilling fact: They need Russian natural gas to stay warm in the winter. About a third of Europe's gas comes from Russia and memories of shutoffs in 2006 and 2009 are a haunting reminder of the grip it holds on the region's energy supply. Ukraine is central to the problem, as the country's Soviet-era pipeline network carries about a third of Russia's gas exports to Europe. Since the last disruption, the most vulnerable countries have raced to lay pipelines, connect grids, build terminals to import liquefied natural gas and develop different ways to fuel their homes and factories. But there are few good alternatives to Russian gas, and they come at a much higher cost. Gas remains a powerful tool of Russian foreign policy.
The Situation
Ukraine and Russia agreed in September to resume gas flows before the winter in another interim deal brokered by the European Union. Deliveries had stopped over the summer months for a second year in a row after disputes over pricing and unpaid bills. Gazprom, Russia's exporter of the fuel, is pressing claims that Ukraine's Naftogaz must repay more than $29
billion for obligations from previous years, while Ukraine says it's owed billions from the Russian company. Russian President Vladimir Putin threatened to halt gas shipments to Ukraine in February 2015 as fighting escalated between Russian-backed separatists and government forces. EU politicians debated ways to diversify energy sources and protect the continent if the conflict in Ukraine crimps supply. Ukraine needs Russian gas to refill depleted storage, though Slovakia, Poland and Hungary have been providing supply through reverse flows. In April 2015, the EU accused Gazprom of abusing its market power in certain eastern European countries. With regional gas prices at the lowest in a decade, Gazprom held it first-ever gas auction in September to help defend its market share.
The Background
Russia began exporting gas to Poland in the 1940s and laid pipelines in the 1960s to deliver fuel to captive Soviet satellite states. Supplies to Europe were steady through the Cold War. The two major shutoffs were triggered by pricing disputes between Gazprom and Naftogaz, Ukraine's gas monopoly, after Russia accused the country of siphoning gas it was transmitting. The second disruption, in the freezing winter of 2009, lasted almost two weeks and halted all gas transit to the EU via Ukraine, leading to a scramble for supply. Slovakia and some Balkan countries had to ration gas, shut factories and cut power supplies. The EU vowed to reduce its vulnerability, particularly because production from the North Sea was falling. Infrastructure was built to create a more integrated market for gas, which provides about a quarter of Europe's energy. Russia completed the Nord Stream pipeline in 2012, creating a direct link to Germany, its biggest buyer. Capacity of the Baltic Sea link will be doubled from 2019. Gazprom's share of the market rose to a record in 2013 and stayed at that level in 2014. Russia also plans to sell more gas to China, raising the prospect that Europe may eventually have to compete with Asia for Siberian fuel. In December 2014, Russia scrapped a controversial plan to build the $45 billion South Stream pipeline into Europe via the Black Sea, proposing a second link to Turkey instead.
The Argument
Any disruption to gas shipments would be another blow to a Russian economy already hurting from the tumble in energy prices, along with U.S. and EU sanctions. Oil and gas exports fund more than half of Russia's national budget and enrich allies of Putin. Around Europe, dependence on Russian gas varies widely — ranging from 100 percent in the Baltic states and Finland to about 19 percent in France — making it difficult to forge a unified approach. Efforts to become less captive to monopoly pricing and supply manipulation have been complicated by Germany's decision to shun nuclear power and coal and by widespread opposition to fracking. They also come at a cost. Eliminating Europe's dependence on Russian gas could require as much as $200 billion in investment, according to analysts at Sanford Bernstein. Longer-term alternatives include bringing gas supplies from Azerbaijan and other parts of the Caspian region, along with importing gas from the U.S.
The Reference Shelf
First published Nov. 19, 2014
To contact the writer of this QuickTake:
Anna Shiryaevskaya in London at ashiryaevska@bloomberg.net
To contact the editor responsible for this QuickTake:
Leah Harrison at lharrison@bloomberg.net