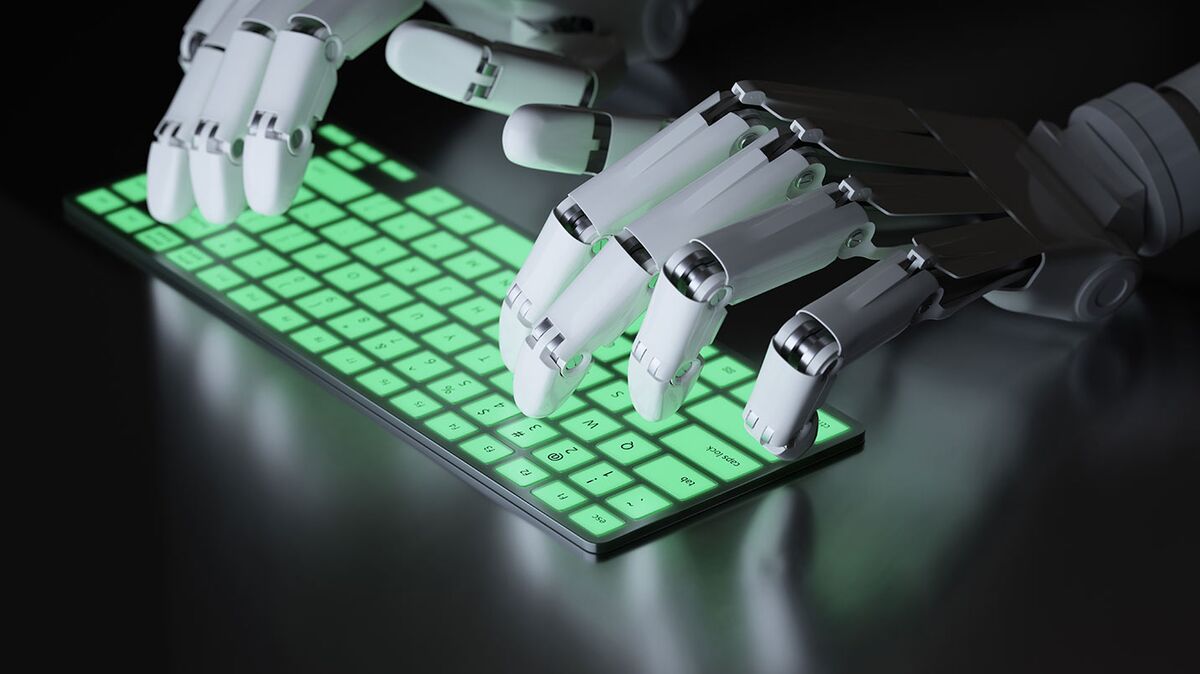 Robo-Advisers
They Invest by Algorithm But Don't Return Calls
By
|
Updated June 7, 2016 6:06 PM UTC
As a society, we've decided we trust robots to weld our cars together but we're not ready to let them drive those cars. How about investing our savings? Automated financial services, known as robo-advisers, are software programs that use algorithms to do what flesh-and-blood financial advisers do, but at a far lower cost. The startups that launched the industry said the rise of robo-advisers would both disrupt the $20 trillion field and give millions of investors access to the kind of smarts only the well-to-do have been able to afford. It's not yet clear whether robo-advisers can outperform their human counterparts on anything other than price — no small matter. Either way, the big players in the field have decided the idea has enough promise for them to try to beat the newbies at their own game.
The Situation
In 2014, U.S. robo-adviser services managed $16 billion in assets. By the end of 2015, that had jumped to $50 billion. By one estimate, the market will grow to $2.2 trillion by 2020. The field was pioneered by startups like Wealthfront of Silicon Valley and Betterment of New York, but much of the new growth is now being grabbed by traditional giants in money management. Charles Schwab started its automated version in March 2015, reeling in $5.3 billion by year-end. The world's largest mutual fund manager, Vanguard, entered in May with a part-robo, part-human service, which attracted $12 billion in its first eight months, while Fidelity is testing automated portfolio services on its existing clients. BlackRock, the world's largest asset manager, agreed to buy FutureAdvisor in August and E-Trade is developing its own robo-service, although its version will offer an option that includes actively managed funds. Banks including Bank of America, Morgan Stanley and Wells Fargo are currently developing technologies around online investment advice that may roll out later this year. The technology is also emerging in Europe and Asia. In response, Wealthfront and Betterment are racing to add new features, while another startup, Financial Guard, is striking partnerships with credit unions. In March 2016, Betterment raised $100 million in investor funding, increasing its valuation to $700 million.
The Background
In the U.S., financial advisers have been regulated under a law passed in response to perceived abuses in the stock market boom that led to the 1929 crash and the Great Depression. For decades, many investors got their tips from brokers at banks or insurance companies who earned commissions for selling their firm's investment products. It's a situation that has led to complaints of conflicts of interest, and to a U.S. Labor Department rule requiring advisers handling retirement funds to act as fiduciaries, meaning they must put their clients' interests first. Many American investors have turned to advisers who charge a flat fee, most commonly 1 percent of a client's assets under management. In general, traditional advisers only serve customers with significant savings, often at least $250,000, or in some cases millions. Betterment has no minimum; Wealthfront's is $500. Online, potential clients answer a few questions online about things like their age, salary and financial goals. Computer algorithms then propose one of several cookie-cutter portfolios — such as 40 percent in stocks and 60 percent in bonds for someone who said their first priority is having a safety net. The services usually use a range of exchange traded funds, or ETFs, which invest in stocks, bonds and other assets such as natural resources and municipal bonds. The programs periodically buy and sell securities to keep the mix matched to investors' risk tolerance.
The Argument
The robo-adviser trend is too new to have produced definitive research comparing returns to those of human advisers. But fans of the movement say that's the wrong question: The better comparison is with the poor performance generally seen when individuals invest on their own. They also point out that the difference in fees makes a substantial difference in long-run returns (although others point out that just buying ETFs is cheaper than using a robo-adviser.) Even some wealthy investors who can afford advice from humans have been trying out robo-advisers. The field has skeptics. Some say that robo-services can conceal some of the same conflicts human advisers have, like using their own products in portfolios. The U.S. Securities and Exchange Commission in 2015 cautioned investors that an automated program might not fit their needs or might be built on faulty assumptions. More recently, the top securities regulator in Massachusetts questioned whether an automated program could act in a client's best interest if it knows so little about an investor. Many observers think that the automated services will reshape the field mostly by expanding it — by using the robots as a lure to get humans to do the kind of smart, simple investing too few now do.
The Reference Shelf
First published April 5, 2016
To contact the writer of this QuickTake:
Margaret Collins in New York at mcollins45@bloomberg.net
To contact the editor responsible for this QuickTake:
John O'Neil at joneil18@bloomberg.net