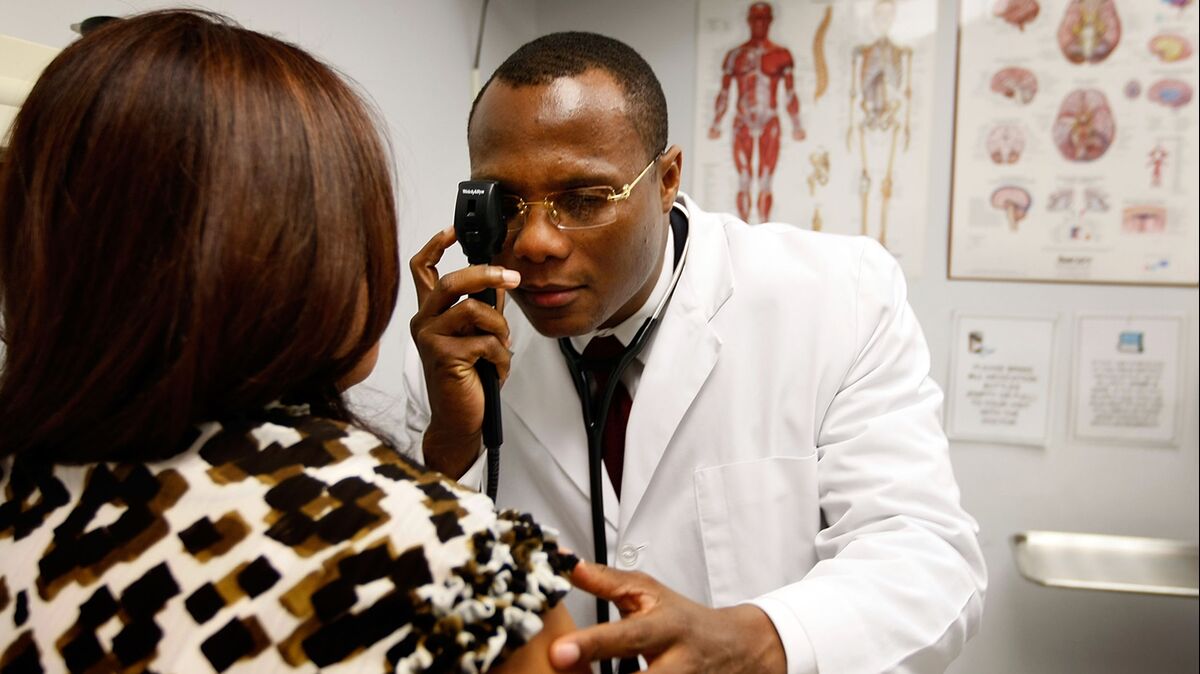 Obamacare
Republicans Target a President's Legacy
By
|
Updated Nov 29, 2016 4:46 PM UTC
Obamacare, as the Affordable Care Act is often called, was signed into law in 2010 and took full effect in late 2013. It has succeeded in lowering the number of uninsured Americans sharply and survived a series of Supreme Court challenges. It now faces its biggest threat yet with the election of Donald Trump. The Republican president-elect has vowed to move quickly to repeal Obamacare, which he has repeatedly called "a total disaster," and replace it with a more modest plan. Democrats in the Senate say they'll do their best to block any bill to tear down President Barack Obama's signature achievement. Before that fight is fully joined, it's worth reviewing what the law has and hasn't done to meet its sweeping goals: to give more people health insurance while reshaping a medical system that spends more and delivers less than that of any other wealthy country.
The Situation
Coverage: Obama has said that 20 million previously uninsured people gained coverage through the health exchanges created under the ACA, its expansion of Medicaid  and a related children's program and through a provision allowing young adults to stay on their parents' plan. A number of surveys have found that uninsured rate has fallen roughly by half to about 10 percent. Cost of coverage: The amount individuals pay for Obamacare plans is set to rise by roughly 22 percent on average for next year.  But about 77 percent of current enrollees would still be able to find ACA plans for less than $100 a month, once subsidies are taken into account. And premiums for family plans offered through employers — a far larger group — rose only about 3 percent this year, though consumers are having to bear more of the costs of care. Medical spending: The growth rate of the nation's total outlays on health care has slowed, a phenomenon that started shortly before passage of the law. Competition: Even before the election, a worrying development for the ACA was the decision by several large insurers, including Aetna and UnitedHealth Group, to pull out of many of the exchanges through which individual policies are sold, saying they would lose money if they stayed. Prospects: Trump and Congressional Republicans say they're focused on moving quickly to repeal Obamacare, perhaps by using a veto-proof budget process known as reconciliation. They acknowledge that replacing it could take longer, perhaps as much as two years. Republicans have yet to agree on a new approach, and Democrats are warning of the political costs of tearing down a system that millions of Americans now depend on. Trump's choice to lead the Department of Health and Human Services, which oversees the ACA, is U.S. Representative Tom Price, a Georgia surgeon who is the author of a repeal-and-replace bill.
The Background
The dilemma in shaping Obamacare was how to preserve the country's system of employer-based insurance for the bulk of the population while ensuring access to coverage for people too sick or poor to afford it. Making it work required a combination of subsidies for middle-income workers, increased spending on Medicaid to cover more low-wage workers, and the so-called individual mandate — the unpopular requirement that all Americans obtain insurance or pay a fine — to make sure the insurance exchanges for individual policies had enough healthy customers to balance out the cost of sicker ones. Working through private companies reduced disruption and kept the insurance industry on board, but also meant the plan did not have the kind of powerful tools used to hold down costs in countries with government-run systems. Some parts of the law had widespread support, in particular a promise that no one would lose coverage because of a pre-existing medical condition, and a provision that allowed young people to stay on a parent's plan until age 26. But the law itself never became broadly popular.  
The Argument
During the campaign, Trump was vague on how he would replace Obamacare. He said he would replace the ACA's subsidies by allowing people to fully deduct their insurance premiums from their taxes. He would move to a system of Medicaid block grants, which would cut costs because the federal government would provide states with a limited, fixed amount of money. And he wants to allow insurance to be sold across state lines, something he said would increase competition and improve coverage. After the election, he added that he would like to keep the portions of the law requiring coverage of pre-existing conditions and children living at home under the age of 26. An analysis by the Commonwealth Fund, a nonprofit foundation, found that repealing the ACA could result in about 20 million people losing coverage while adding $33 billion a year to the federal deficit, findings the Trump campaign disputed. The Senate's top Republican on health care, Lamar Alexander, has cautioned his colleagues to move slowly. They'll eventually need to settle on changes that can win the support of some Democrats, he said. Others have warned against taking steps that could lead the existing system to unravel before a replacement is ready.
The Reference Shelf
First published Nov. 14, 2014
To contact the writer of this QuickTake:
Zachary Tracer in New York at ztracer1@bloomberg.net
To contact the editor responsible for this QuickTake:
John O'Neil at joneil18@bloomberg.net