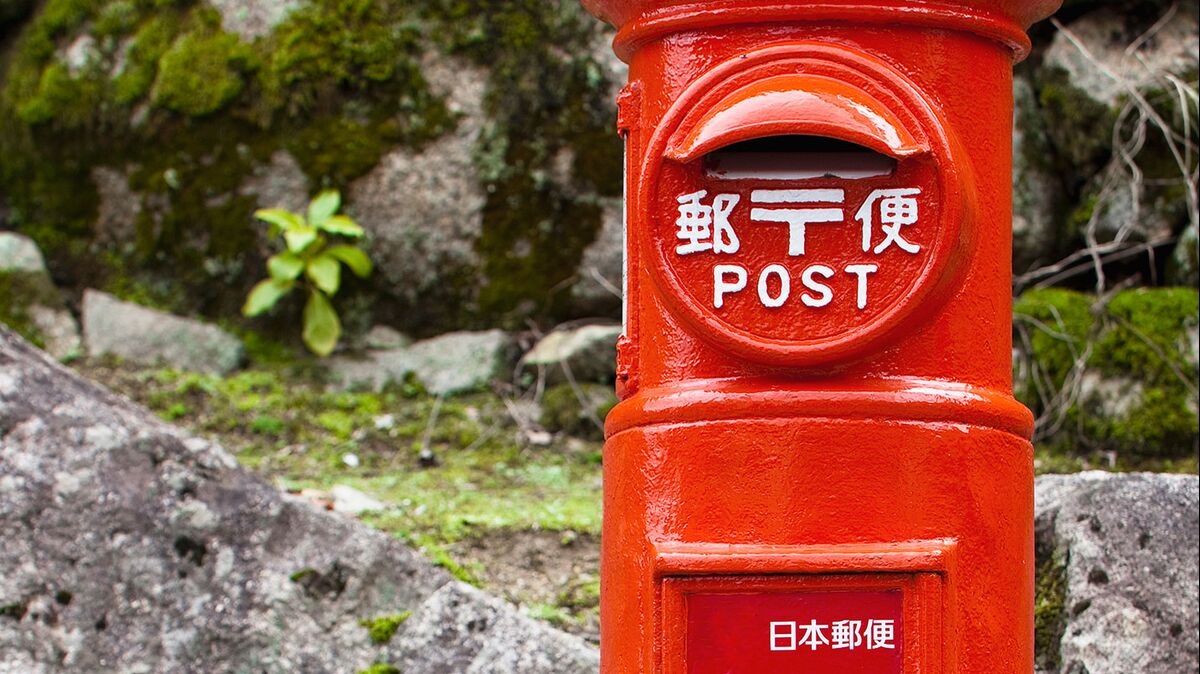 Japan Post
Not Just for Letters
By
|
Updated March 28, 2016 2:36 AM UTC
In Japan, the post office isn't just a place to mail letters. It's also the country's biggest bank by deposits, the largest insurer and the most common storefront. Generations of politicians used the system's funds as a piggybank for pet projects. Now that's changing as the government sold shares in Japan Post in a 1.4 trillion yen ($12 billion) three-pronged initial public offering in October, its biggest privatization since Nippon Telegraph & Telephone in 1987. It's part of Prime Minister Shinzo Abe's plan to drag the Japanese economy out of a two-decade slump with his make-or-break Abenomics policy. There's been a decade of debate about how the sale of a national icon will jolt the nation's banks, push an aging society's savings into riskier assets and change the way rural citizens get access to their money.
The Situation
Japan Post has been broken into three separate companies – parent, banking unit and insurer – that began trading Nov. 4. The IPO put 11 percent of each company in private hands; further offerings will sell all of the bank and the insurer. Almost 80 percent of the share sale was aimed at individuals, part of Abe's goal to convince more Japanese to invest in stocks. Households hold just 10 percent of their wealth in shares, less than half the percentage in the U.S. All three businesses have obstacles clouding their growth prospects. The postal service, facing a decline in mail volume, has expanded abroad by acquiring companies such as Australian logistics provider Toll Holdings. At home, Japan Post must maintain universal services, which limits its ability to shutter unprofitable locations. The insurer is also looking overseas as the shrinking population crimps premium income. The banking arm is largely restricted from lending, so it's focusing instead on boosting investment returns. Since the listing, some of the curbs on Japan Post's business have begun to ease, increasing competition with the nation's 100 or so regional banks. In March, Abe's cabinet raised a limit on the amount of deposits that the bank can accept to 13 million yen ($114,000) per account from 10 million yen.
The Background
Japan Post's origins date back to 1871, when the mail service began during the Meiji period of modernization. A saving system introduced four years later quickly attracted deposits that helped fund government infrastructure spending as Japan became an economic powerhouse. Privatizing Japan Post was the brainchild of former Prime Minister Junichiro Koizumi, who said it fueled spending on wasteful projects and contributed to Japan's swelling national debt. "I want to destroy a system that neglects 120 million citizens to protect a few hundred thousand bureaucrats," he said in 2005. Koizumi called an election to secure voters' support for the sale and won by a landslide, though it took another decade to overcome opposition. Putting the postal system in private hands is a path followed by other governments. Countries from Belgium to Germany have privatized, and the U.K. sold Royal Mail in 2013. China is planning an IPO for its postal savings bank. Globally, 1 billion people obtain financial services via the postal system, with outlets offering payments and transfers to rural communities that lack access to banks.
The Argument
Japan Post became a symbol of the bloat, complacency and cozy relationships that undercut efforts to reform Japan's economy. Supporters of the sale say it will help propel change. The privatization divided parliament for years — opponents claimed it would result in job losses and an end to some services — until politicians agreed that a portion of the proceeds could be used to fund rebuilding of areas devastated by the 2011 earthquake and tsunami. The end of state control could rattle financial markets, too. Investors are closely watching the shift in Japan Post's $1.8 trillion of assets, a holding known among traders as a "whale" because it's big enough to move markets. About 40 percent of the total has been plowed into government bonds, making Japan Post the biggest holder of the debt after the central bank. Most of Japan's sovereign bonds now yield less than zero following the central bank's decision to introduce negative interest rates. That has only added the incentive for Japan Post to increase returns by buying stocks and foreign bonds, much like the nation's biggest pension fund did a year earlier in another Abenomics push.
The Reference Shelf
First published Oct. 25, 2015
To contact the writer of this QuickTake:
Russell Ward in Tokyo at rward16@bloomberg.net
To contact the editor responsible for this QuickTake:
Grant Clark at gclark@bloomberg.net