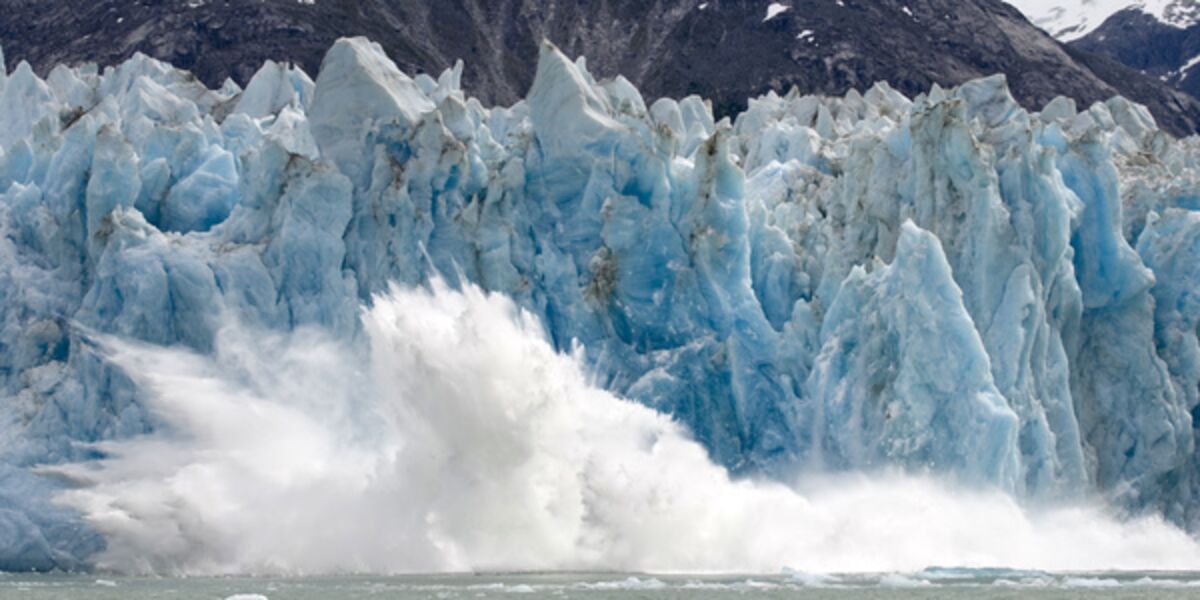 Climate Change
A Global Push to Save the Planet
By
|
Updated April 21, 2016 4:15 PM UTC
Scientists have mostly stopped arguing about whether humans are warming the planet. The past two years have been the hottest year on record, and rapid industrialization means the globe is on track to exceed the United Nations goal of limiting the temperature gain to 2 degrees Celsius (3.6 degrees Fahrenheit). There's also a broad consensus that people are ill-prepared for the impact. That spurred the world's nations to take their boldest step yet to stem climate change, agreeing to a pact to limit fossil-fuel pollution in all countries. Now comes the hard part: an overhaul of historic proportions for energy policies worldwide and a huge investment of money.
The Situation
In December, envoys from 195 nations endorsed a UN agreement to curb temperature increases, along with plans to measure and verify emissions that trap heat in the Earth's atmosphere. The pact is open for signatures from April 22. It has been hailed as the first universal climate deal because the current treaty, the 1997 Kyoto Protocol, was never ratified by the U.S. and didn't set binding targets for China and India, now among the biggest polluters. This time, nations came forward with voluntary commitments to limit pollution as part of the agreement, which may take effect as soon as 2018. China has agreed that its emissions will peak in about 2030 and the U.S. said it would cut greenhouse gases by 26-28 percent in the two decades ending in 2025. The targets in the new pact aren't legally binding in the same way as Kyoto, though countries are bound to measure and report their progress toward the goals. They won't come into force until at least 55 parties, accounting for 55 percent of global emissions, have ratified the pact. Even if all the pledges are met, the globe is expected to warm by 2.7 degrees Celsius this century. Architects of the Paris deal want the goals to "ratchet up" over time. The text acknowledges the need to strive to limit the global temperature rise to 1.5 degrees, a key demand of the countries most vulnerable to warming, including island states imperiled by rising seas.


The Background
UN climate talks have been fractious over the years. The last such push for a global deal in Copenhagen in 2009 dissolved in finger-pointing over who should do what to combat global warming. Developing countries insist that their priority is to take people out of poverty as quickly as possible, and tapping fossil energy is often the cheapest way to do so. They said it was up to the developed world to act first and help fund efforts in poorer nations. Over the last decade, governments began imposing costs on polluters that reflect the broader harm to society, either by levying taxes or by adopting various cap-and-trade systems for emissions permits such as those in the European Union and California. 
The Argument
Targets outlined in the UN agreement will require $13.5 trillion of spending through 2030, according to the International Energy Agency, with another $3 trillion needed to get the planet onto a 2-degree pathway. Governments will have to offer incentives for clean energy, scale back support for fossil fuels like oil, make emissions more costly and reduce deforestation. Industrialized nations will have to assist developing ones by providing finance and technology, delivering $100 billion a year from 2020 through 2025. Even before the agreement was struck, companies and homeowners were installing more solar panels, using energy-efficient lighting and taking other steps as technologies improved and the cost of renewable energy fell. Rising consumer awareness and political pressure have followed an expanding body of research that predicts global warming will take a growing toll on the economy, food production, fresh water supplies and human health. Yet the arguments that crippled the Kyoto Protocol have hardly changed. There's a vociferous army of global-warming skeptics who lobby politicians. Diplomats will have to draft a new rulebook on how to measure and verify emissions worldwide to ensure nations are held to account for their promises.
The Reference Shelf
First published Nov. 11, 2013
To contact the writer of this QuickTake:
Alex Morales in London at amorales2@bloomberg.net
To contact the editor responsible for this QuickTake:
Leah Harrison at lharrison@bloomberg.net