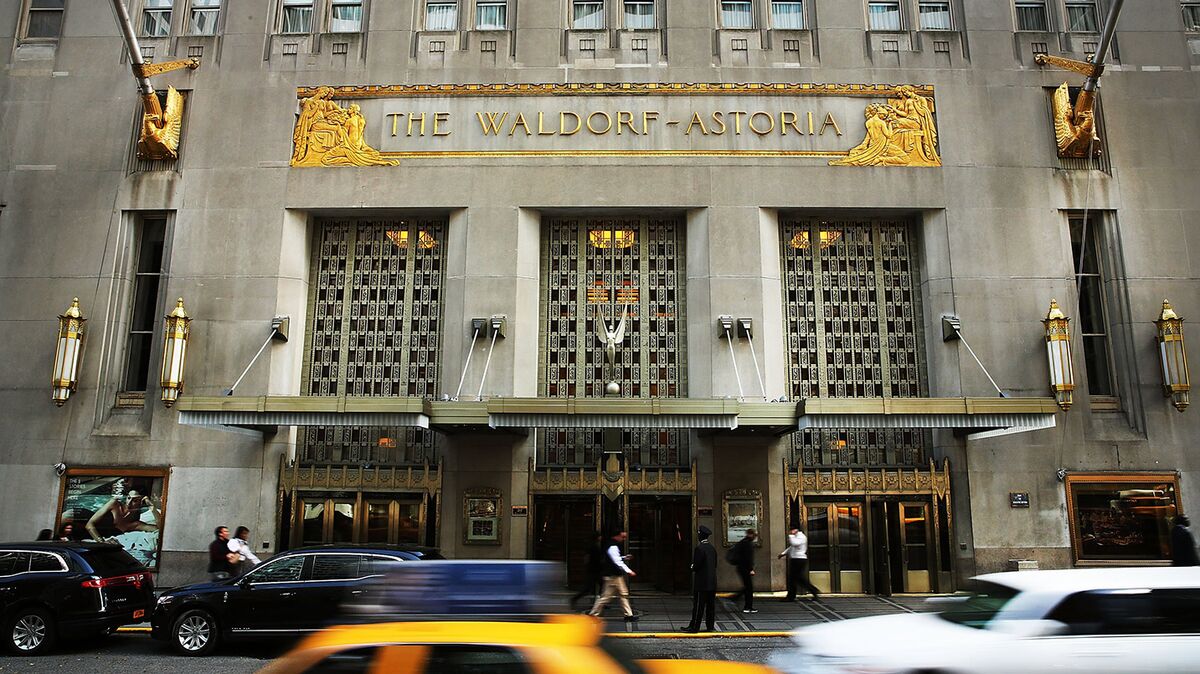 China Inc.'s Shopping Spree
By
|
Updated Dec 6, 2016 3:39 AM UTC
Here's what Chinese companies now own: Pirelli tires, Volvo cars, Weetabix cereal, the Inter Milan soccer team, New York's Waldorf Astoria Hotel and the Hollywood studio behind Jurassic World. Corporate China has been on an unprecedented shopping spree, broadening its horizons as economic growth slows at home. Spreading the wealth of the world's second-largest economy must be a good thing, right? For shareholders and bankers, certainly, but for some workers, lawmakers and free-market proponents there are concerns. Can China's huge state-run enterprises accommodate foreigners and their funny ways? Should Chinese firms have free rein when overseas companies face restrictions when shopping for acquisitions in China? Do the ties between China Inc. and government expose countries to something more sinister than a welcome injection of investment? 
The Situation
In 2016, Chinese companies have more than doubled the record $106 billion of overseas deals they announced in 2015. The haul includes China National Chemical's proposed purchase of Swiss pesticides giant Syngenta for $43 billion, a record takeover by a Chinese firm. The U.S. regulator that vets acquisitions for national security threats  - the Committee on Foreign Investment in the United States - has seen its workload soar , especially as U.S. allegations of Chinese cyberespionage have put a spotlight on technology buyouts. Chinese investments in a Philips NV unit and Western Digital collapsed after involvement from the regulator. It also opposed a takeover of Germany's Aixtron, making it only the third deal to be halted by the White House on security concerns in more than 25 years. Europe, which lacks its own such regulator, has become a more popular target than the U.S. for Chinese acquisitions. In Germany, where Chinese companies have struck deals at a rate of almost one a week in 2016, the economy minister has called on the European Union to give national governments more powers to block or impose conditions on shareholdings of non-EU companies. But the splurge may be nearing an end: Chinese officials, seeking to relieve pressure on the currency to weaken, placed restrictions on large foreign purchases late in 2016. 
The Background 
China's trade forays began as early as 130 BC when merchants pioneered the Silk Road through central Asia to Europe. Chinese emperors for centuries considered the country self-sufficient, and foreign trade only opened up after Deng Xiaoping began unlocking China's borders in 1979. The priority soon became energy and commodities in emerging markets to feed China's breakneck industrialization. The radar has since widened to include established companies in developed economies and varied industries — Lenovo's purchase of IBM's personal computer business in 2005 marked a watershed. The government has encouraged the recent overseas push, as slowing economic growth and rising overcapacity at home leaves Chinese companies seeking new customers. They also covet cutting-edge technologies and brand power. And businesses have had an incentive to spend cash sooner rather than later: the weakening yuan.
The Argument
Critics say China should loosen restrictions and give foreign companies the same freedom that Chinese firms enjoy when making overseas acquisitions. They argue that China Inc. gains an unfair advantage from easy financing for deals from government-backed banks. Managers at state-owned enterprises fall short of international standards and are preoccupied with short-term goals, according to Wang Jianlin, one of China's richest men. Former U.S. Treasury Secretary Hank Paulson is among those who argue that Chinese investment should be embraced — one report found that Chinese takeovers had saved many American firms from bankruptcy and that most had resulted in expansion. A study in Germany drew similar conclusions. Doomsayers point to China's rising influence in Africa, warning that Chinese overseas investment could turn into a Trojan horse that introduces the country's politics and values. That view represents a Cold War mentality, say critics in China. They argue that the CFIUS lacks transparency and disproportionately targets Chinese businesses, forcing some to pay higher premiums for deals. China says its overseas purchases are nothing unusual — the U.S. closed more than twice as many deals in 2015. Others in the U.S. caution against overreacting, recalling the unseemly backlash against Japan's takeover spree in the 1980s. China's firms face another possible obstacle: newly elected U.S. president Donald Trump. His rhetoric about Chinese businesses taking American jobs may signal tougher oversight of mergers. The regulator that reviews deals for national security threats will be headed by his Treasury Secretary. 
The Reference Shelf
First published June 14, 2016
To contact the writers of this QuickTake:
Carolynn Look in Frankfurt at clook4@bloomberg.net
Jonathan Browning in Hong Kong at jbrowning9@bloomberg.net
To contact the editor responsible for this QuickTake:
Grant Clark at gclark@bloomberg.net